.m2ts Video Editing Problems: How to Deal With This Unique Video File Format In Your Post-Production
File Type
The world of video codecs and post-production is a complicated one as we dive into the world of HD and digital storage formats. There are so many video suffixes and codec options that it can seem difficult understanding how to deal with all of them, let alone know what each one is. Some of the more common codecs are fairly easy to use and understand and those who are working with video editing see them quite a bit, but for some professional services the associated codec can be quite a challenge. In general, .m21s has video editing problems associated with it because of its unique position. The .m21s file type is unique to the Blu-ray disc format, which is usually copyrighted and used only on Blu-ray disc players for HD playback. Blu-ray is not a format that was picked up as quickly or diversely as DVD was, and because of these reasons, there are a few problems that take place when integrating it as a post-production workflow.
Blu-ray
The .m2ts format is just the extension for BDAV MPEG-2 Transport Stream and is used to contain HD media content. This is the
standard format for Blu-ray disc authoring. It is also used with AVCHD but, for most consumers, the Blu-ray format is going to be more common for .m21s video editing problems. When the file in this format is housed on a Blu-ray disc it is actually protected from being ripped by the Advanced Access Content System, which prevents the pulling of digital copies from Blu-ray discs so as to deter piracy. This means that if you want to get the .m21s file from a Blu-ray disc that has been professionally authored you will be prevented from doing so. However, if it is used as a simple storage medium through AVCHD camcorders then you will usually be able to download the footage.
To get around the AACS protection scheme you have to use a Blu-ray ripping software that will then collect the .m21s video from the Blu-ray and then likely convert it to a different format that will then stand alone as a video file, such as a QuickTime .mov file. You can then import this file into your video editing project and work with it. There are a number of different software options to rip the Blu-ray disc to an independent file, and one of the best remains Blu-Ray Ripper. This stands out because of its ability to utilize several Blu-ray tools as well as regular DVD ripping options.
Choice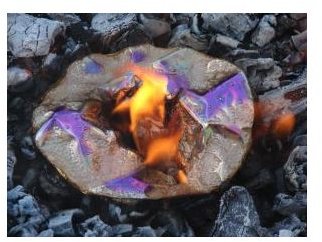 When you are looking to export your video files, you are going to have to utilize a codec that is reflective of the transport and storage medium that you would like to use. Some of the more common .m2ts video editing problems come not from the actual editing process, but because it does not match the storage requirement needs. The Blu-ray disc requires the .m2ts format in most cases, but to do this you have to have a disc drive that is able to burn Blu-ray discs and the proper discs themselves. This is not the only way that an .m21s file can be utilized, but it is the standard and it will not be perfectly correct for most standard definition DVD authoring. Instead, you should decide ahead of time what type of format you wish to transfer the output file on. For example, much of HD video forgoes a hard storage medium altogether and in these situations the .m2ts may not be the optimum format. In general, DVD is still the hard storage choice for most people and in these cases .m2ts would again not be the correct choice.
AVCHD Conversion
Another issue that you will come upon is that some programs will not even recognize or accept the .m2ts format and will need the file to be converted ahead of time, which is a common issue if you have an AVCHD camcorder. Usually the on-board software is going to allow for some type of video conversion, yet it may downgrade the picture quality when moving it over to .avi or .mov files. The best option for this is going to be to actually transfer the raw .m2ts files over to your computer entirely before even viewing them, especially since it may seem as though the quality is diminishing through the playback. From here you should use a professional grade video conversion and compression program, like Apple Compressor, to do a simple file conversion. In a program like this you will be able to see exactly how much of the original quality is being maintained before conversion, so you can ensure that it remains at 100%.
References
Sources:
Author's own experience.
Blu-ray Discs Pre-Recorded Book
Photos: