Becoming a Production Designer: How to Start and Develop a Career in the Art Department of Film Production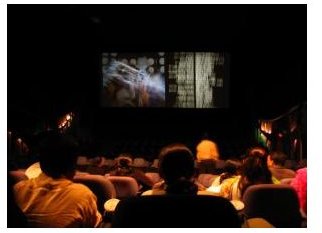 Career Time
The world of professional film careers is filled with a number of different departments that you can specialize in and work your way up. Some are more dedicated towards planning and project management while others are dedicated to the camera department. The art department, headed by the production designer, is a place where you can use a visual sensibility to help prepare the scenes in front of the camera. It is here that you will focus on designing sets, selecting and building props, developing set dressings and creating the world that will appear in the film. This is one of the most desired professional film careers that are available, but its career path is not as clear to people as some of the more well-known positions are. Here is a look at how to start a production design career.
College
Film school of some sort is almost always a requirement for career longevity. This does not always need to be completely specific, but some form of a Bachelor's degree in a comparable field is going to be important. You will have to go beyond this to work in the art department and expand your education into art and theater, focusing on building a portfolio of art work on student and professional films. It will be important here to work as a production designer on these films, building a filmography and portfolio of film internship work that is in the art department. There are very few academic programs in production design, but if you have wanted to move into a more executive role after some production experience then a graduate program may serve your career well. The American Film Institute Conservatory has a graduate program in production design that is intensive and one-of-a-kind.
Working Your Way Up
When you are working you will want to try to advance in the direction of the production department, which is the executive position for the art department. This means that you can enter into the art department in several locations as an avenue for advancement, but you need to make sure that you keep film art as a focus rather than a specific craft such as set painting or design. A set dresser is a good place to start that has a commercial incentive beyond a film internship, and you can try to propel yourself to the art director. The way this will actually work is by proving yourself on set in roles that have a certain amount of creative freedom and making proper connections through this. For example, a prop master, who develops and collects props under advisement of the production designer, is a good place to develop your skills on set. The art director acts as the second highest position in the art department and is more active on set, which is why this should end up being your more immediate career goal and will help you ensure your own skillset.
Art Director
When you are at the point that you are actively trying to steer your career in the direction of a production designer, you should begin looking at smaller commercial projects where you can act as one or as an art director. Once you actually have productive credits in projects in these positions, you will have a much greater chance to be awarded larger production designer jobs. Once you have reached a certain career point the directions, connections and career choices you have made will steer you toward consistent work.
Skills and Work
Though there is a path you can go, you will not be able to really find suitable production designer jobs if you do not have the appropriate skillset. This means learning how to visualize, draw and visually communicate with the crew around you. You need to have experience in all areas of the art department, which is why dealing with props, models, set dressings and everything that an art director actively does is going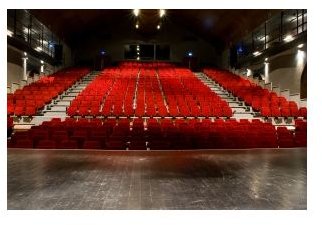 to be critical. Beyond this, the production designer is a managerial position and you have to be able to manage a department which is then in control by the producer who runs the entire film. This is an entire skillset that tends to be alien to most people who work in the visual arts, so project management needs to be a focus when developing marketable skills.
Since art department jobs on feature films are not always plentiful, a good place to find employment and develop skills and contacts is going to be in live theater. Here you have to work in much of the same capacity and can extend your understanding of the performing and technical arts. In some markets this can actually provide much more consistent employment, and will allow you to keep working as you gain the necessary experience to move up.
References
Source: author's own experience.
Image credits: