Starting a Wedding Video Business: Tips and Ideas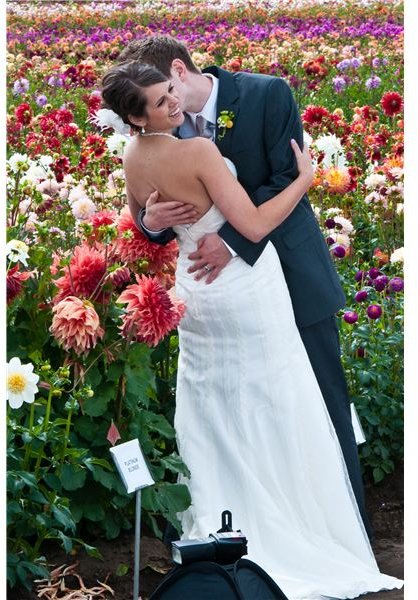 Wedding videography is starting to become very popular thanks to video equipment and services becoming more affordable. Couples getting married are also embracing this way of preserving the moments of one of the most important days of their lives. The endless number of weddings is also a factor in the rise of wedding videography. This is why starting a wedding video business ventures is very attractive for people who want to run a stable and lucrative business endeavor. If you are one of these people, here are some pieces of information that you may want to digest first before you start planning your new wedding videography business.
General Tips
It goes without saying that the first thing you need to have for a successful wedding video business is a good videographer. Whether it is you or someone you want to hire, you have to make sure that the videographer knows what they are doing and has an eye for capturing great moments in the best quality possible, which leads us to your choice of equipment.
Video cameras are starting go down in price as they improve their quality and feature options. Since you are starting a business, it is great if you can afford to invest in high quality video cameras. Make sure that your video cameras have the features that are essential in recording live events like the ability to record good quality images even in poorly lit situations and the ability to capture sound from a targeted sound source with reduced background noise. Ideally, you should use broadcast-quality video cameras so you can achieve high definition quality videos that you can then edit and mix with good software.
With the proper equipment and the capable hands to handle them set, you can now focus on the business side of your venture. Make sure you get the proper business permits for your business. Your customers will have more faith in you if they know that you are duly licensed professionals doing perfectly legal business. To add more legitimacy to your business, you should use official receipts and service contracts. If you don't know how to acquire these things, you should consult a legal professional.
Challenges
You may be asked to shoot videos in difficult places, so even if you or your videographer are video professionals in the studio, shooting weddings is an entirely different animal that will take some time to get used to.
Some clients may have unrealistic or at least difficult expectations. You may need to explain the different elements of your services in detail so your clients will be fully aware of what they can expect. Communication is of paramount importance. Lack of it can spell disaster for the wedding event and your business, so make sure that you always have constant communication with your clients before, during and after the wedding until the final video package has not been delivered.
Suggestions
When you are talking to your clients, make sure that the date of the wedding is clear. Pre-wedding shoots are also possible so you should be clear of what they want and when they want it in advance so you can prepare for it properly. Including these dates in your service contract will bind you and your clients in sticking with your agreed upon schedule, so make sure you are ready for them.
It would be efficient for you and your clients if you have plan packages that include different elements of video packages. This will make it easier for your clients to pick what kind of services they want and choose any additional services they need. This will also make taking job orders from clients more efficient for you since you don't have to mention all services that you can offer individually.
In shooting wedding videos, make sure that you or your videographer stays out of the way of wedding guests. Being too visible for everybody to see can cause a lot of distraction and may even ruin the mood of the event. It is best if you set up a fixed location where you can shoot people in a controlled environment. This gives you room to move around without being a hindrance in the event.
Getting the Word Out
Starting wedding video business ventures is more than just preparing legal papers and planning shoots. It also involves advertising and marketing your services. You can do this by word-of-mouth campaigns, which requires having delivered great service to previous clients, via the Internet and other ways of advertising. Creating sample video packages is a good way to show your potential clients what they can expect from your service. With a little time and patience, you will see your business eventually grow.
References
Photo courtesy of Morguefile.com / Supplied by John in Portland