Freeware FLV to AVI Converter Programs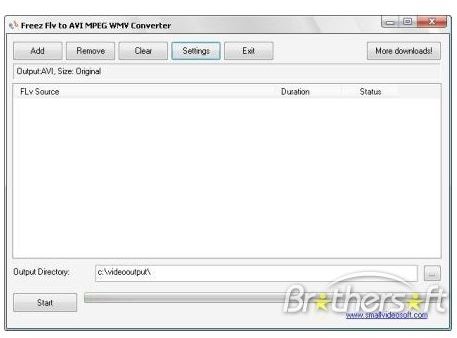 Why Should You Convert?
The FLV file extension is for Adobe Flash files, which are normally played on Adobe Flash Player. Many videos are created using Flash, but not all players can play Flash videos. Windows Media Player, for example, usually has issues playing these types of videos. You need to convert them into another format. The problem with this is that most conversion programs are expensive, especially for independent filmmakers or consumers.
There are, however, freeware FLV to AVI converters. AVI or audio video interleave files are one of the most common types of audio/video formats. Nearly all computers and mobile devices can play these files. Converting FLV files into AVI is easy if you have the right program. You will learn about four different types of free Flash to AVI converter programs as well as whether you should download or skip these programs.
Links to the websites of the converters described here are available in the References section at the end of this article.
Pazera
One of the most popular freeware converter programs is the Pazera Free FLV to AVI Converter 1.3. This freeware program is for Windows.
This program converts FLV and SWF files to either MPG or AVI files. You can also set your output options, including the bitrate, audio/video codices and the resolution.
What's really nice about this program is that you can run it from nearly any type of device, including portable devices. You just need to download the ZIP file and install it. It works on all Windows-based devices.
It supports different types of audio and video codices, including the following:
MP3
XviD
MPEG4
AAC
WMA
AC3
Motion JPEG
H.264
Freez
While not as popular as Pazera, the Freez FLV to AVI MPEG WMV Converter 1.6 program is still very useful. It is simple in design. It is specifically for converting video files into files supported by Windows Media Player.
With this program as well, you can set the output audio bitrate, frame rate and video bitrate. The best feature of this program is the ability to convert multiple files at once using the batch option. This dramatically cuts down conversion times if you have a whole bunch of FLV files that you need to convert.
This program is almost strictly for the beginner. The interface is very simple. You just need to add your file or multiple files via the Add button, and then you can change the settings by pressing the Settings button. When you are ready, you simply press the Start button, and the program does the rest of the work. It works with Windows Me, 98, 2000, XP and 2003.
FLV to AVI 1.2
Another extremely easy to use program is the FLV to AVI 1.2. Again, this program is nearly strictly for beginners with its simple user interface. You are also limited in the types of formats you can convert to, as only the following formats are supported: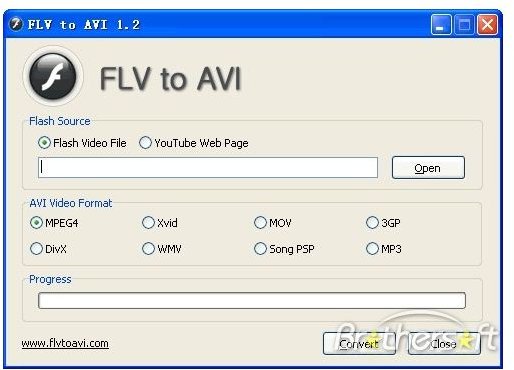 MPEG4

XviD

3GP

MOV

WMV

DivX

Song PSP

MP3
You can convert both Flash video files and YouTube web pages. You simply navigate to the file that you want to convert and select the Flash Source and AVI video format. Press Convert and the program shows you the progress of the conversion in the Progress bar.
You can also use this program to download MP4 files, which you can just save in the MP4 format or to convert to a different type of format. This program is compatible with Windows 98, 2000, XP and Vista.
ImTOO Video Converter Ultimate
While not strictly a freeware program, you can download the ImTOO Video Converter Ultimate demo version for free. This version does not allow you to perform all the same tasks as the full version, however, it is much more powerful than the strict freeware versions. This program works on Windows and Mac.
It is compatible with a variety of formats including DivX, XviD, MPEG, AVI, SWF and FLV. You can convert videos to pictures and vice versa. You can even pull out audio from videos and convert that audio into other formats.
The ImTOO Video converter provides you with the tools to convert videos and audio files so that they play on different mobile devices, including Zune, Xbox, iPod and Google Android phones. The program also has advanced video editing tools. You can add subtitles or your own personal soundtrack to your videos, and you can add transitions between videos and pictures.
The demo version will give you a good idea of the capabilities of this program, and you can perform some conversions with it. The full version usually costs around $55, and it is a good alternative to the freeware FLV to AVI converter programs.
References
Brothersoft: Freez FLV to AVI MPEG WMV Converter 1.6
Softpedia: Pazera Free FLV to AVI Converter 1.3