Editing on the Run: Adobe OnLocation CS5 Review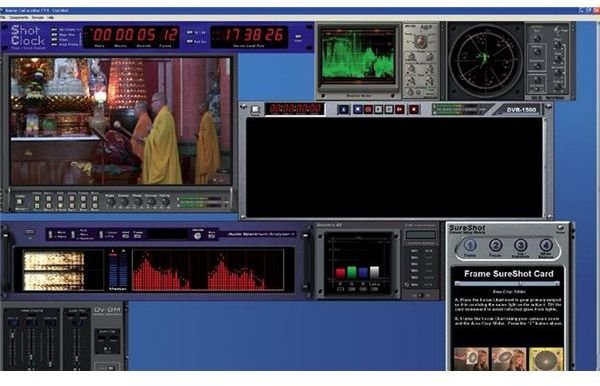 What is OnLocation?
Adobe OnLocation is part of the Adobe Premier Pro CS5 program. It is an interface that allows you to manage your video shots and quickly find the clips or files for your project. The major difference between this application and similar ones is that you don't need to be in the studio. OnLocation is specifically for helping you manage your video clips when you are still in the field.
OnLocation isn't designed to work on a standard computer. In fact, it usually comes with its own CD, and you normally install it on a laptop. This makes the program very mobile, allowing you to access anywhere that you need. This is extremely convenient. Most videographers aren't going to lug around their desktop.
Ease of Use and Compatibility (5 out of 5)
Besides the mobility, the program is extremely easy to use. You can edit files on the go, create shot lists and add metadata as you shoot. Another
amazing feature it the ability to log information about a scene. You simply let the program know which shot you are taking, and then you add comments about the shot. When you actually import the clip, OnLocation will automatically add this information to the clip.
You can also add comments to the clip using the TurboComments feature. If you decide to change the comment, simply go to the comment market list, and change it. You can record up to nine comments with OnLocation.
The software is compatible with all types of hard drive camcorders, including ones like the Sony XDCAMs, AVCHD and Panasonic P2.
Features (5 out of 5)
Another standout part of this application is the ability to pull up media in different projects without actually opening up the projects. It's annoying to constantly have to go into a project, wait for it to load and then find the one piece of media that you need. With this program, you simply use the Media Browser.
The Media Browser allows you to view all sections of the project as if it's a folder of documents. You select the media item that you need, and then drag it to the project that you are working on.
The one major hiccup with this program is that it's not setup like any other Adobe program. The program has a bunch of windows that control different features. Instead of a user interface, the Adobe OnLocation program instead looks like studio equipment. If you know how to use this type of equipment, you'll have no issue with program. If you are an amateur, you may be more than confused with the setup.
Further, you have to purchase Adobe Premiere Pro CS5 to get this application. It's part of the bundle, and CS5 goes for nearly $700. But, if you had already planned on getting CS5, it's just an added bonus.
Bang for Buck (5 out of 5)
Overall, OnLocation offers a lot of amazing features. And, the fact that you don't need to be in a studio is a major plus. You will definitely enjoy making notes and quickly finding files when you are on location.
As mentioned earlier, however, if you are not used to studio equipment, you may be very lost. And, there's the price of Premiere Pro CS5. If you were already making the investment, you will find this program extremely useful.
References