Pre-Production: How to Develop a Pre-Production Checklist for Your Film or Video Project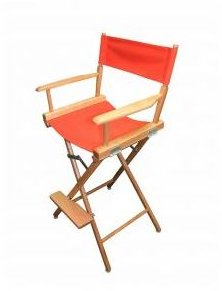 Before You Start Shooting
Pre-production is where all the tasks are completed to organize and prepare for the physical production process. Casting, locations, budgeting, scheduling, setting up craft service, dealing with tax credits, signing release forms, and breaking down the script are all just part of the multi-faceted pre-production process. To do this effectively on a small or no-budget project, you often have to do what many people are tasked to do on a large film, which means organizing many of these tasks onto a master list. Here is a look at how to put together your own video pre-production checklist.
Relevant Tasks
The first thing you have to do is make an assessment of your project to determine exactly what pre-production tasks are important.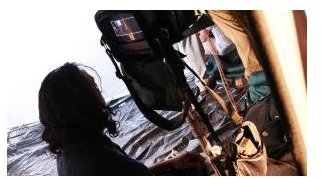 There are both universal tasks and specific tasks that you are going to make an assessment of. For example, on a narrative film you have to first analyze and breakdown the script. For each scene, you will have to determine how many days it will take to shoot, what characters are involved, what locations are needed, what SFX and visual FX are present, what props and set dressings are needed, and so on. From here you will make lists for the entire script, solving each need individually.
To get all of these items done you have to know exactly what they are, so make an assessment of what there is to do. If you utilize a pre-production program, such as a scheduling or film budgeting software, this can help you create the itemized list. If you create this during the breakdown process, you are going to get everything done on a very specific level so that you do not miss anything.
Developing the Checklist
When you begin creating the video pre-production checklist, take the list of items you created and put them into categories. These will be items like locations, props, crew, and actors, just like what you developed through the original list-making process and script breakdown. Lay them all out, one by one, within each category on a page, and make sure that each category is represented. This allows you to see each individual item, as well as each category.
From here you will present priorities of categories and individual selections within categories. For example, cast and crew are going to be original priorities since they will determine how the following categories may then be solved. A production designer, art director, and prop master will help solve many of the art department items on the checklist. This does not mean that, on your low budget film, you cannot go through all items on the checklist as you are able, but it is important to create priorities so it remains efficient.
It is best to reflect this physically on the page by placing the categories in preferential order. Try putting cast and crew at the top, followed by budgeting and other items directly below it. At the bottom should be the active shooting schedule, which will be determined as all the other items come together and will be finalized by the end.
References
Photos:
Source: author's own experience.