A Look at How to Prepare for and Find Documentary Editing Jobs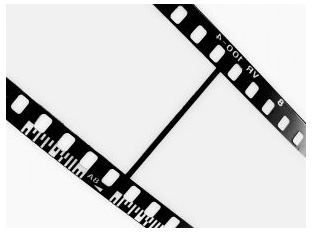 The World of Documentary Film
The reason documentary filmmaking jobs are often better opportunities is because many times the budgets are lower. This means productions have less interaction with corporate entities, which make determinations based on experience and numbers. As a result, your work as a professional means more than your resume. Documentary editing jobs are a very specific subset of this because it requires, not just a clear understanding of creative editing and the non-linear editing software that you will be using, but also a unique connection with the form of documentary film. Here is a look at how to prepare, and find, documentary editing jobs.
Education
Though you may not always be asked on a job by job basis, it is going to be hard to carve yourself out a documentary film career in any form without a Bachelor's degree in a related field. This can be something like film, journalism, communications, or media, but most people are going to expect that you have a well rounded education and a good understanding of all aspects of film production if you intend to be working on these projects. This is also a very positive location to build your own experience, resume, and reel since it will give you a place to work on skills and actual projects that students are producing.
Most importantly, it is going to give you a place to work with equipment and software in a non-commercial setting. This is especially true of the video produciton equipment necessary to produce a documentary film, but also for the expensive post-production software you are going to need to know. On top of this, contemporary documentary editing jobs will really require that you have some skills in motion graphics, DVD authoring, color correction, audio mixing, animation, and compositing, and this is often the best place to find exposure and instruction to these areas.
Editing Jobs
As stated before, documentary film jobs are easier to find than many others and editing jobs are more plentiful still. This is often because this is a position that requires you to sit long hours in front of a computer screen, but it will also be more consistent and reap you a larger pay scale. The most important thing to note when you start is that, while you can find editing jobs specifically, you are not usually going to find the top job immediately. Instead, you will often want to look for assistant editor jobs or jobs in other areas of post-production. This will build up your experience and contacts and eventually put you in the lead position to find full time documentary editing jobs.
Outside the Edit Room
The film industry is not one of single skills, though it is often portrayed that way. Instead of regulating yourself only to paying documentary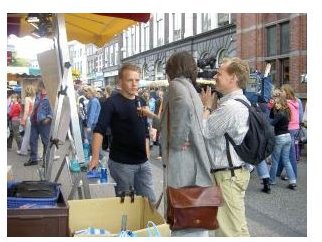 editing jobs, it may be best to try to find other work in documentary production as well. This is going to help in building your understanding of documentary structure and creativity, which is really built in the editing room. As with all jobs, it will create a better network for yourself and will allow you to get known around the communities where you will be working during your documentary film career. The most involved version of this is to actually make your own documentary, which is less expensive than other forms of narrative filmmaking and will be a good way to put yourself through the entire process.
Finding Work
Documentary film is often project oriented, and that is likely where you will start. Finding jobs posted online, through trade publications, and through organizational resources you are already involved with are key, as is keeping in contact with people you have worked with and colleagues from film school. Once you have been working for a while, you have a few choices ahead of you, such as whether or not you want to keep freelancing or if you want to work at a post-production house. If you have been successful in the feature documentary world and can find consistent editing work there, then it is a great place to stay, but it is hard to find financial stability freelancing. If you then want to apply at a post-production house, you can find ones that deal almost exclusively with non-fiction project through film and television, though you may not always be working on exactly the kind of documentaries you would like to.
References
Source: author's own experience.
Photos: Royalty Free Images from Sxc.hu.
Film Stock: https://www.sxc.hu/pic/m/a/au/auroqueiro/1210650_paspatu.jpg/.
Active Documentary Production: https://www.sxc.hu/pic/m/a/au/auroqueiro/1210650_paspatu.jpg.
This post is part of the series: Professional Film Jobs
Here are different articles to help you find jobs in the professional film and video industry.