Video Editing Tutorial: PowerDirector Sync Audio and Video Problem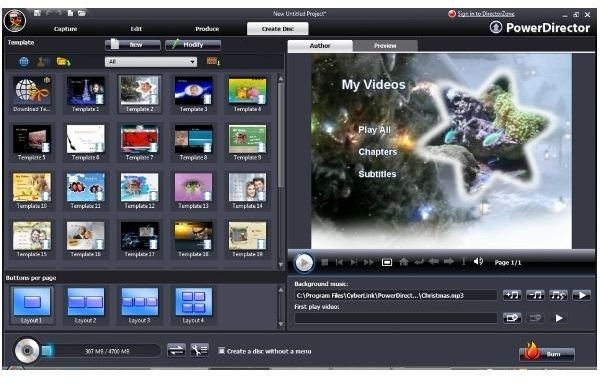 Dealing with Audio/Video Sync Problems
PowerDirector 9 is a video editing program that allows you to edit standard and HD videos, including 64-bit videos. While this video editor is extremely powerful, many people have experiences with the audio and video not syncing correctly. So, how do you fix this problem?
Creating Two Different Files
There are several workaround solutions you can try with the PowerDirector sync audio and video problem. Usually the sync problems are not throughout the entire video. It normally starts at a certain section of audio or video. One way to correct this problem is by implementing the following solution:
Make a copy of your original file, and name it "originalname2".
Locate the last clip before the audio/video sync problems start. Delete everything after this clip.
Produce the file, and give it a name.

Go back to the original file.
Delete all the clips before the audio/video sync problems.
Produce these clips, and name the file.
Import the second set of clips into the "originalname2" file.
Burn your work to DVD.
You can also delete all the clips before or after the audio/sync problems occur. Then, try re-importing the clips into the timeline.
If these don't correct the problem, you may have to start all over again. But, try one last ditch effort to save your project by uninstalling and reinstalling the PowerDirector video editing program.
Adding Transitions or Making Changes
If you added a transition, this could also be causing the problem. Watch the whole video, and see when the audio/video sync problems start. Delete the transition. Then, review the video once more. If that doesn't correct the problem, you may have to take some of the more drastic actions.
Another problem you may experience is that the audio goes out of sync when you burn the file or add chapter points. You could even do normal tasks like changing something in the video or producing it. If you are experiencing this problem, give each 15 minutes of your video a different name before you make a change or produce it.
Constantly review your video. If you change something, and the audio goes out of synch, go to the previously saved version, and avoid the step that caused the audio to go out of sync.
After the File is Done
If you don't catch the problem until the end, try this last-ditch effort:
Create a new project.
Import the old project into the new timeline.
Extract the original audio, and then mute the audio in the clips.
Add the extracted audio to the audio track section on the timeline.
Then, sync the audio and video yourself.
The PowerDirector sync audio video problem is quite annoying but you don't have to just accept the issue. Try these solutions and see if they help you. If not, you may consider getting another program. Always test-drive a few programs before buying them, and see if they can actually fulfill your needs.
References
TopTenReviews, https://video-editing-software-review.toptenreviews.com/2174-powerdirector-lg1-screenshot.html
CyberLink, https://forum.cyberlink.com/forum/posts/list/6776.page;jsessionid=E3ADEA633EB502DBE8E4D922CB34CD44#27070