Finding Great Film Producer School Intensive Programs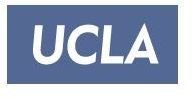 Workshopping
Film school is often times explained as the only way to break into the film business, but that answer is not practical for everyone. If you do not have the time and money for it, already have a degree in something else, or just want to augment your film school experience with a little more directed education then you may want an intensive workshop program. These often times create a very involved program for a few weeks, covering a specific area of the film industry. Film producer school intensive workshops are often very popular because they can fill the gaps in your education and present you with the information needed to move forward in that direction of your career or help you successfully produce your first film. Here is a look at a few of these intensive programs that can get you started as a producer.
UCLA
UCLA is known for its world renowned film school, which always ranks within the top five when the annual film school rankings are released. Out of their Extension department they offer a post-graduate certificate program that acts as an intensive training in producing, but does not have the long standing requirements of a graduate program. What this does is actually have you take specific courses from a list, which makes it work much different than other film producer school intensive programs. In this way you can focus in on exactly what type of courses you want to take, such as active production or film financing, but leave out the elements that may not be relevant to the type of experience you are looking for.
New York Filmmaking Academy
The New York Filmmaking Academy is a "for profit" school that offers both intensive workshop programs as well as degree programs, and some of the best options they offer are in film producing. If you do not want to do their Masters of Fine Arts or Associate of Fine Arts programs you have a choice between the one-year certificate intensive and a twelve-week program that will be very involved. In the twelve weeks, you take courses in all areas of film production, as well as specialty things like film marketing and business. You focus in on two projects that are very short in length, but intended to give you a nice background for how the process works. What is also nice about the New York Filmmaking Academy is how many working professional come and speak, which gives you a great perspective on the business.
Vancouver Film School

You have a couple of different options at the Vancouver Film School in Vancouver, British Columbia. If you want a more general look at filmmaking you can choose their Film Production intensive one-week workshop. This will take you through the entire process of film production, from start to finish, though it will not be film producing specific. At the same time you can choose their unique Entertainment Business Management Intensive, which will focus on the business of the film industry in a way that other film producing school intensives may not. This will run through the specific modes that entertainment properties are bought and sold and teach you how to develop one that will make you a living.
References
Certificate in Producing. https://www.uclaextension.edu/r/ProgramDetails.aspx?reg=CF546.
Hands on Instensive Evening Workshop. https://www.nyfa.edu/film-school/producing/12week_evening_producing.php.
Vancouver Film School Summer Intensives. https://secure.vfs.com/summerintensives/?utm_source=googlelandingpage&utm_medium=banner&utm_campaign=intensive_summer_2011&utm_content=-allvfs-
Photos:
UCLA Logo from www.ucla.com
Vancouver Film School Logo from www.vfs.edu
This post is part of the series: Film Career
Articles concerning different aspects of starting a career in the professional film and video industry.