DVD Authoring Software: Choosing from the Best Products on the Market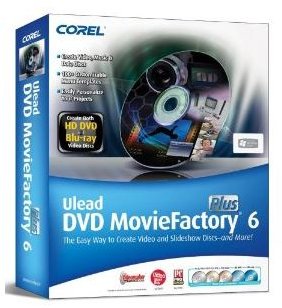 What to Look for in Software for DVD Authoring
The top DVD authoring software comes in a variety of shapes and sizes, some costing hundreds of dollars. While those options might be tempting, other alternatives can be found that does the same job as the more expensive name brands for a fraction of the cost. These choices in software even include name brand options from the likes of Sony and Roxio.
DVD MovieFactory Pro
The only real downfall to the Corel DVD MovieFactory Pro is that it is mainly just a DVD authoring program and does not include complex editing options. However, if you already have solid editing software, this is a solid option for finishing your DVD projects. Corel DVD MovieFactory is easy to use and allows the user to trim video as well as add chapters, effects, text and audio. For the task of creating a DVD, this software allows you to create multi-layered and custom menus, break your movie into chapters and add music to the menu itself. The software also allows you to burn it to AVCHD, Blu-ray, DVD, VD or SVCD formats as well as transfer them to YouTube, iPods and more.
Corel DVD MovieFactory Pro runs $69.36 through Amazon.com as of May 2011.
Sony DVD Architect Studio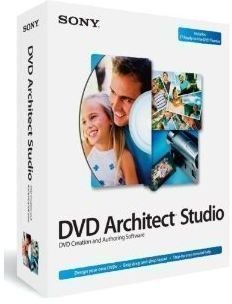 The Sony DVD Architect Studio remains one of the most flexible DVD authoring programs on the market. On the flip side, it is so powerful and in-depth that it takes patience to get the hang of. The truth is, the Sony DVD Architect Studio software is almost too hard to get the hang of but, once you learn the intricacies of the program, it is one of the most powerful DVD authoring software products available. The menu creation mode is as deep as you can get with a program. You can include scene chaptering, animate thumbnails, create submenus and incorporate music. The software also allows you to import your own graphic backgrounds and buttons.
Sony DVD Architect Studio runs $43.83 through Amazon.com as of May 2011.
AVS DVD Authoring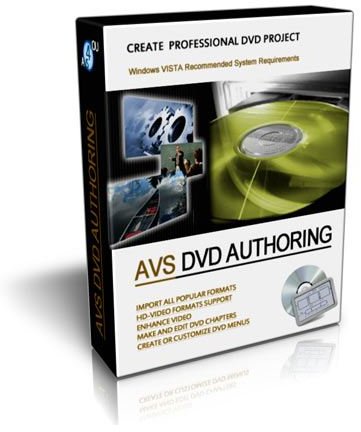 Unlike Sony's product, AVS DVD Authoring is easier to use and more simplistic for beginners while offering features that will please more advanced users. There are things missing from this software, including slideshow support, but it offers the ability to insert an opening sequence to your DVD project which is a nice touch. This software also allows the user to reduce the quality of the video in case a longer project is needed to fit on the DVD.
While it is not available from Amazon.com as of May 2011, the publisher sells it for $39.00.
Womble EasyDVD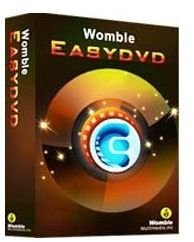 EasyDVD is easy-to-use DVD authoring software from Womble that doesn't feature a lot of the bells and whistles of the competitor products. While it does not offer a lot of the extra features, it creates a great DVD with the basic materials needed for any creator. If you want something special and complex with video editing preferences, you won't find it here but this offers the best in the uncomplicated models.
As with the AVS product, Womble's EasyDVD is not available at Amazon.com but the publisher sells it for $49.00 as of May 2011.
Roxio MyDVD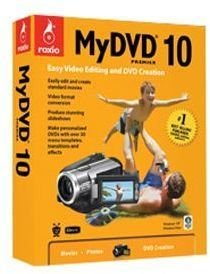 Roxio MyDVD is one of the better known software products on the market when it comes to DVD authoring. This software also includes a CD ripper, photo enhancer, DVD copier and media manager to go along with the DVD creation materials. One downfall is, if you don't want all this extra software, you don't really have much of a choice and it is not any better than the products that work as stand-alone products. However, it is great software and if you don't mind having the other programs piggy back it, it remains a great choice.
Roxio MyDVD runs $24.99 through Amazon.com as of May 2011.
References
Corel DVD MovieFactory Pro, https://www.corel.com/servlet/Satellite/us/en/Product/1173965700889#tabview=tab0
Sony DVD Architect Studio, https://www.sonycreativesoftware.com/dvdastudio
AVS DVD Authoring, https://www.avsmedia.com/avs-dvd-authoring.aspx
Womble EasyDVD, https://www.womble.com/products/features-easydvd.html
LAPTOP Magazine - Roxio MyDVD 10 Premier Review, https://www.laptopmag.com/review/software/roxio-mydvd-10-premier.aspx
Images courtesy of Amazon.com