Teaching Video Production: How to Get Started and What to Focus On

Student Video
Video production has become a major part of almost every industry. With the addition of social networking, digital video technology, and websites like YouTube and Vimeo, it has become a major option for people of all ages. As technology democratizes arts and communication, it has become important to integrate these techniques and tools as part of the standard education for students going up through pre-college years. Teaching video production requires a good mix of technological and artistic understanding, mixing the techniques used with an understanding of how students will approach the material. Here are some tips for that should allow you to integrate it into your coursework.
Getting Started
We are currently in a difficult period for digital video because a dramatic shift is being made towards HD formats where the ability to produce high-quality images can be given for student videos as well. This has driven down the cost of Standard Definition video cameras such as the PD-150 and PD-170, though today's media landscape does not usually consider these "broadcast quality." Your budget will dictate which cameras you choose, but it is important to have digital video cameras that provide a professional format even if their image quality is not necessarily up to par. It is also important to make sure that there are enough cameras to go around. Without hands-on experience, the students will not really be able to acquire the skills you are imparting.
Cameras are only part of the equation, as microphones, lighting kits and tripods are also standard requirements when teaching video production. Though you will need to match every camera with a tripod, you can get away with fewer portable light kits and microphone options.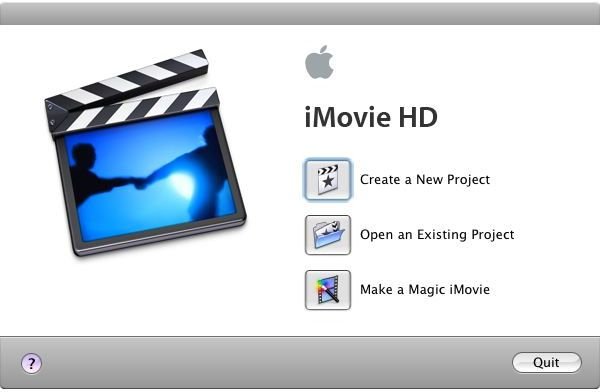 One place you cannot skimp is in post-production. Though you will likely not need high-end software, a program such as Final Cut Express is important for students to learn how to edit. Many schools use simple iMovie and iDVD for student videos, but if you are really dedicated to teaching through specific coursework you will need a full-service, non-linear video editing program. It is not necessarily important to teach principles of design, motion graphics, visual effects or even DVD authoring, but real video production is so directly tied to video editing that there is no way to include a program without it. If you have the resources to obtain a full package, something complete such as the Final Cut Studio is going to be the best option as long as the school is running on Mac computers.
Basic Aesthetics
The first place to start when teaching video production is the essential aesthetics for the format. Though creativity drives the medium, the principles are relatively common. These "rules" can be broken, but only once they are understood as basic ways that the audience relates to the given image.
Begin with image framing, such as different shot types and how the position of a subject communicates to the viewer. Basic principles such as the Z-axis, the rule of thirds, the 180-degree rule, and how to avoid jump cuts should also be beginning lessons. Always impart this information during practical production rather than lectures.
Knowledge on lighting is also crucial, as it sets home videos apart from professional video production. Simple techniques such as three- and four-point lighting are great ways to show students how to make an image pop or create artificial situations that are standard for video production. As video production is not merely the use of visual elements, you should address audio as well. Full sound design is not relevant for most student videos, but a basic understanding of audio mixing, how microphones work and how to get clean sound is important.
You can do all of this as part of exercises in which students produce short video clips that are then critiqued. This will allow the students to stay involved at all levels, including the critical process, and obtain something that they can actually take away from class.
Sequencing
Beyond the basic aesthetics of the image and sound, the most important part of teaching video production is getting a sense of sequencing. A video is created by producing and combining multiple shots to create sequences. On a small level, these produce a scene. On a grander scale, it will be an entire film. When people are creating early videos, the ability to create a logical sequence, develop a story that the audience understands and accepts and the ability to tell a complete story are important. If you teach sequencing right from the start, then the basic ways that the students approach the technology and format will be within the context of creating sequences, which is crucial.
Once students learn basic aesthetics, sequence assignments are important. They should construct the assignments along with some form of scriptwriting, storyboarding, shot lists and production plans. This will allow the students to begin visualizing the film before they shoot it and allow them to execute the plans they formed in pre-production. Video editing will also be an important part of this because this is where the film is actually put together and without a sense of this then sequencing holds no meaning.
References
Source: author's own experience.
Photos: Author's screenshot and www.apple.com.