Wedding Video Production: How to Film a Wedding Like a Professional Wedding Video Production Company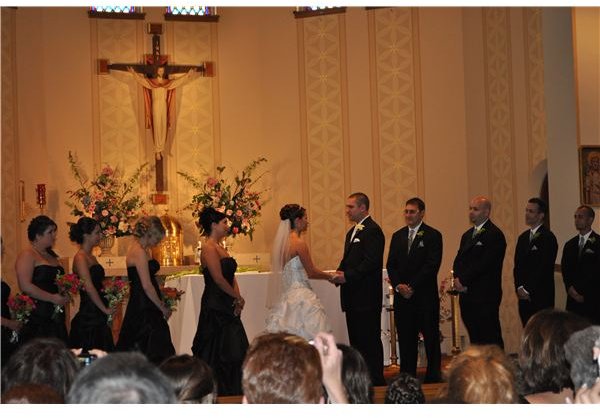 Great Wedding Video Production Plans
Wedding video production is one of the most lucrative forms of commercial video production that is out there. A good wedding video can cost
more than a couple thousand dollars, and since the market is constantly bringing in new customers you will find that companies or Directors that focus on wedding video production will usually always have profitable work. Most people think that if they have a digital video camera they can do the same wedding video production that most professional wedding video production companies can. What they do not realize is that a real wedding video production is more than just a recorded document of the event, but instead an actual film work that should really help capture the emotion and personality of that wedding in general. Here is a look at some wedding video production tips that some professional wedding video production companies will use to create quality videos.
Structure
What is primary about a professional wedding video production is that you should create a narrative or creative flow. This does not mean one thing in particular, and instead you can really bring in some creative choices. For example, you may want to have a standard narrative story where you begin with people arriving, getting ready, the ceremony, all up to a climax that culminates with the "I Do." This can then be matched during post-production as you create a flow and tension that will match the event.
Likewise, you can do it as a theatrical documentary where you really include the story of their relationship while also creating a storytelling flow for the event. This can include bringing in some interviews with the friends and family, and maybe even requesting home videos and photos before hand to include in the project.
No matter what you choose here, you have to make sure that the wedding event itself needs to be the bulk of the event. It is great to give it a personal context of artistry, but the "meat and potatoes" is the actual union.
The Production Elements
Event filming is a very specific action as it requires you to capture an event in its entirety so that you can both get everything that occurs and allow for creative control and choices over your production. A good wedding video production is going to match the "event filming" needs with the aesthetic and narrative choices that have been made.
First, this is going to mean multiple cameras in almost every case. You are going to want to have a camera that focuses on the alter specifically, one that focuses on the audience, and one that can move between the two to get beauty shots and close-ups. You may want to assign one camera to remain relatively constant so that no matter what you have an accurate shot to turn to when you are in the editing room. The point of having three cameras is that you are going to give multiple points of view in a real time situation so you can go back and forth between the best images for that specific moment. This is generally going to avoid continuity errors this way. From here you can actually cut out blocks of time to make it go faster in the actual video, depending on the needs. Since those on the cameras are going to be relatively independent they will need to be instructed as to how they should shoot things, and camera tests may be good a day or two ahead.
Audio is going to be especially difficult since you cannot always put a microphone on everyone speaking. What you can do is try to just put a wireless lavalier microphone on the person administering the wedding, and if there is an audio system projecting sound in that location you should plug in an audio recorder directly into the sound mixing board. This is going to give the cleanest possible audio for your wedding video production process. You will want to just make sure that you have consistent audio recorded for the video editing process.
References
Source: author's own experience.
Photo: Wikipedia, photo by user Nancy Heise (Public Domain).
This post is part of the series: Video Production Types
Here are articles for different types of video production.