Video Production Tips: How to Obtain Grant Money for Video Production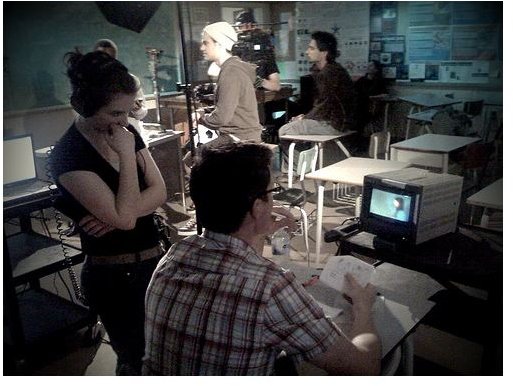 Getting Filmmaking Grants
Grant money for video production helps offset your costs, especially if you are an independent filmmaker. You can't pay for everything on your own, and grant money is essentially free money supplied to you by either governmental agencies or national or local organizations. Let's take a closer look at how you can obtain this virtually free money.
Doing Your Research
The first step is to do your homework. Grants are offered by organizations around the country, and there is no one place that you can go to for information about every grant out there. You can, however, find information on governmental grants by going to places like Grants.gov and the National Endowment for the Arts website.
For other organizations, you must go to the organization's website or actually call the organization to find out about their grants. This may be time consuming, but it will pay off if you can find some uncommon grant opportunities.
Figuring Out What They Fund
The most important piece of information that you need to know when researching organizations providing grants is who they fund. Certain grants only provide funds to organizations or individuals. Read the fine print before you start creating your proposal. Grant writing is a lot of work, and you don't want to waste time on grants that you would never qualify for.
Once you have found an organization offering grant money, the next step is to take a closer look at the type of grants that they offer. Grants usually don't cover everything, especially operating expenses. They'll typically pay for supplies, equipment rental and maybe actor fees, but they more than likely won't supply you with money for day-to-day operations.
Also look at the grant terms. Is it a matching grant where you have to put up so much money or where you have to find matching funds? Is it actually a loan that they are offering and not a grant? Usually, flat grants are small amounts. However, if you can get enough of them, you can probably get most of the grant money for video production that you need.
When are the Deadlines?
Finally, you need to look at the deadlines. You can't miss the deadlines on grant proposals. The agency usually won't extend the deadline for late submissions. So, start early, and make a list of every grant that you want to apply for and the deadlines. Look at what they require. Usually, grant proposals require details about a budget, the purpose of the project and the major players.
Be Comprehensive
Grants often take a lot of time to fill out so start early. You may have to gather past financial statements, biographies, and so on, so leave yourself enough time to get the paperwork in order.
Take your time with the application, and be comprehensive. While the grant-making institution may come back with certain questions, you want to make every effort to address most of those looming questions ahead of time, within your proposal.
Reporting
One last tip. If you do receive a filmmaking grant, check what the institution requires for quarterly and yearly reports. Always file the reports on time, or the organization may require you to pay back the money.
References
SAW Video, https://www.sawvideo.com/grants/how-to-apply.php
Grants.gov, https://www.grants.gov/applicants/apply_for_grants.jsp