Top 10 Final Cut Pro Plug-ins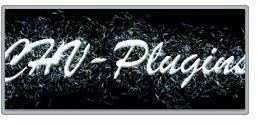 Final Cut Pro is one of the most popular video editing software thanks to its set of features that are easy to use and provide dazzling effects. Here are some Final Cut Pro plug-ins that can make video editing with Final Cut Pro much more easier and more engaging.
Particles Heaven FX
One of the most useful Final Cut Pro plugins in terms of providing stunning visual effects is Particles Heaven FX. It is a particle emmiter that offers a large number of special effects featuring all kinds of particles like fire, 3D objects and particles emitted from images. It has a real time preview mode that lets users see the effect they want before committing the effect on their video. It has an advanced physics engine that provides realistic movements of particles as they are affected by wind, gravitation and even air friction.
Magic 3D FX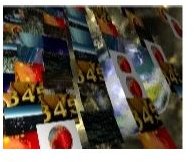 This Magic 3D FX plugin lets users create grid surfaces in 3D features video clips that can number up to 100. The video clips can be applied to a surface in various ways, giving users plenty of room to be creative with just one type of special effect. Height, distance, perspective angle and movement of the camera can be controlled and set in an infinite number of ways, so users have total control over how the 3D surface and video clips behave and look.
Manifesto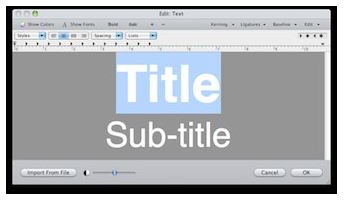 Some Final Cut Pro plug-ins require specific plug-in architectures in order to run on Final Cut Pro. This particular one requires users to install the FxFactory plug-in architecture first before it can be installed and used. Manifesto can generate attractive and elegant titles, as well as credit rolls and crawls. This takes away the intensive work from creating text titles and credit rolls or crawls by generating those video elements automatically with added effects like motion blurring and de-flickering.
Volumetrix
This plugin focuses on light effects and Final Cut Pro transitions. Effects that require extensive rendering and keyframing can now be used thanks to this plugin. Volumetrix gives both text and images effects like glows, distortions and glints that can be stacked on top of each other to make produce a unique look and feel. This plugin will push graphics cards to the edge, so if one is considering getting it, they need to ensure that their system is top of the line and can handle a lot of processor-intensive tasks.
Shadow-Highlight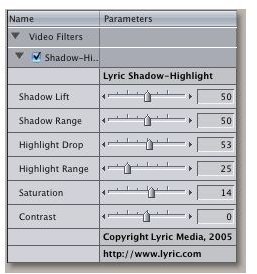 Underexposed and overexposed video clips can drag the quality of a video project way down and manually adjusting the exposure of the clips can take a lot of time and effort. This Shadow-Highlight plugin takes care of this problem by providing a filter that lets the user easily adjust the shadow and highlight range of video clips. Adjustment controls for contrast and saturation are also included because adjusting highlight and shadow levels of a video clip can cause undesirable changes in contrast and saturation. It may seem like a very basic and simple video editing task but it adjusting these settings can greatly improve video image quality.
Too Much Too Soon Warp Sharp
This Too Much Too Soon plugin allows users to adjust the sharpness of images, effectively making their edges thinner. This is perfect for animated clips that allow for high sharpness adjustments. Sharpening these kinds of video clips produce smoother and sharper results, but for video of real life objects, it may not look as good as it will cause creamy and plastic-like images.
CGM Aged Film LE
This CGM Aged Film LE plugin is a tool for video editors to make video clips look like they were captured using film video cameras. The elements of the video clip like grain, stripes, tint, variation and others can be adjusted to produce a look that is similar to old stock footage. These same adjustment control elements can also be used to make video clips look cleaner and more modern.
FurnaceCore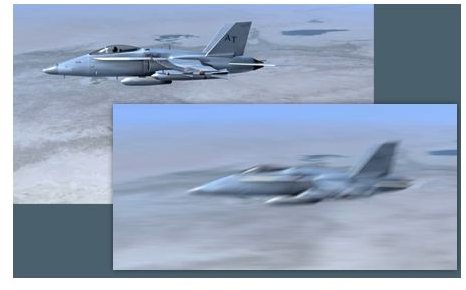 FurnaceCore plug-in is actually a collection of several plug-ins which are DeFlicker, DeNoise, DirtRemoval, Kronos, MatchGrade, and MotionBlur. As their names suggest, these plug-ins allow users to adjust different elements of the video and enhance its quality by reducing noise or adding photo motion effects. The combination of these effects give users the chance to improve video image quality before they apply special effects or adjust certain elements like color, saturation and exposure.
Mocha Shape
This plugin renders Mocha shapes after importing them via XML. Of course, it requires users to have the Mocha application that is used to create mattes and masks, as well as enhance video clips through object removal, plate restoration and image stabilization. The resulting enhanced images can then be imported into Final Cut Pro via the plugin.
GeeThree SlickFX PhotoMotion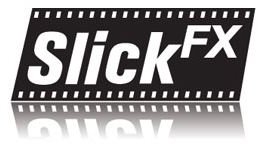 This plugin focuses on pan and zoom effects for slide shows. It can import high resolution images, add transitions, apply acceleration and adjust other image settings in an easy to use user interface. It comes with a media browser that lets users easily look for images and video clips that they want to use in creating slide shows.
Conclusion
These Final Cut Pro plugins make the most common tasks of video editing faster and easier, letting users work smarter and leaving them more room for creativity instead of spending their time doing repetitive and time consuming tasks. These seemingly basic plugins for seemingly basic tasks are enough for video editors to create stunning and engaging movies and slide shows.
References
https://www.chv-plugins.com/cms/FxPlug/ParticlesHeaven/ParticlesHeaven.php
https://www.chv-plugins.com/cms/FxPlug/Magic3D/Matrix3D.php
https://www.noiseindustries.com/fxfactory/manifesto/
https://www.idustrialrevolution.com/idrplugins/volumetrix/
https://www.lyric.com/fcp-plugins/index.htm
https://www.mattias.nu/plugins/
https://www.cgm-online.com/eiperle/cgm_aged_film_le_e.html
https://www.thefoundry.co.uk/products/furnacecore/features/
https://www.imagineersystems.com/products/plug-ins