Convert AVI to VCD with a Free AVI to VCD Converter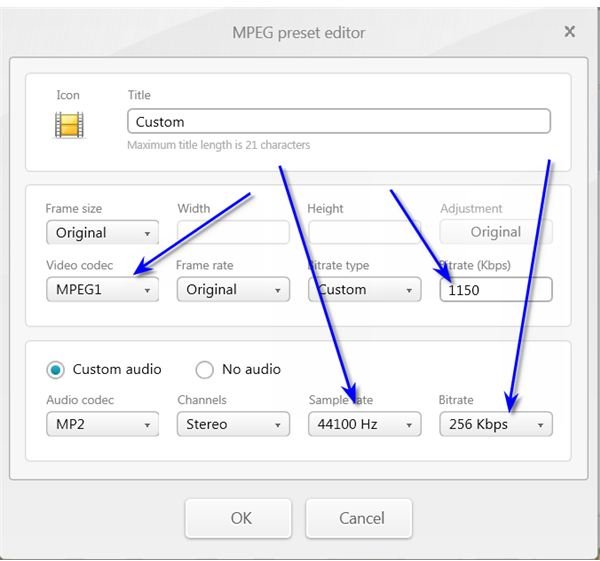 If you're less than familiar with VCD, it stands for Video Compact Disc. It is a compact disc similar to the one which is known as audio CD. However, it also carries video apart from sound. It was a format that was used to be popular in Asian countries as it could hold up to 74 minutes of video in a 650MB disc and 80 minutes of video in a 700MB disc. Creation of menus and chapters is also possible with VCD.
Most disc burning software programs support the creation of VCD and as the prices of CD-Rs have dropped steeply these days, it's very economical to make a VCD out of your favorite video files. What's more DVD players support the playback of VCD if you don't already know it.
In these days of high definition video, the VCD format may not be a big deal. However, it would come in handy especially if you want to play it over an old computer or use it as a preferred format to upload to YouTube.
Although the Divx/Xvid format is more popular when it comes to videos with smaller file sizes, the VCD format is here to stay as there many folks out there who still have functional VCD players.
Here are some AVI to VCD video converter programs you can use to convert AVI to VCD quickly and easily.
Freemake
You wouldn't believe that a versatile program like Freemake is offered for free. Apart from converting video, it also rips DVD and burns video files to DVD, not to mention downloading online video from over 40 video file sharing sites. If you would like to upload your video masterpiece to YouTube, this would be the program you would use.
Apart from MPEG-2 support, you can also convert to VCD via the MPEG-1 settings. In the MPEG Preset Editor, you can choose the settings as shown in the screenshot.
A drawback is the program needs the latest Microsoft .Net application to run it. If you're running other video programs in your computer, chances are you already have it. Anyway, if you don't have it, the Freemake Installer would help you install it before it starts the program proper.
Freemake for Windows is a 14MB download which you can obtain at the developer's website.
Koyote Free Video Converter
Koyote doesn't sound like a name that is serious enough for a video converter. Exploring its Free Video Converter, you'll learn that it converts nearly every video format you throw at it - AVI, MP4, iPod, PSP, 3GP, Zune, iPhone, MKV, WMV, ASF, MOV, QuickTime, MPEG, MPG2, RM, VOB, AVCHD MTS, M2TS and of course it converts to VCD as well.
It's a 4.0MB download that works with Windows, including Windows 7. The latest version was released on February 14, 2011 and already there are 212, 967 downloads at download.cnet.
Super
Super needs no introduction when it comes to top digital video freeware. While the interface may not look as inviting as other video converters, no other freeware program is said to come near it in terms of versatility and reliability. It's one of the few freeware converter programs that is regularly updated. At the time of writing, it was updated on March 12, 2011.
When it comes to VCD, what you should look out for is its ability to convert to VCD in Automode. What this means is you don't have to tinker with any settings to get a VCD Standard Compliant format
FreeStar Free Video Converter
Another free video converter program for Windows you would want to try out is the FreeStar Free Video Converter. It covers almost all popular formats ranging from DVD, MP4, H.264. RMVB and FLV, apart from supporting video formats for portable devices. Even formats unheard of like nsv, mvi and nuv are covered. Of course there's support for AVI conversion to VCD.
iWisoft Free Video Converter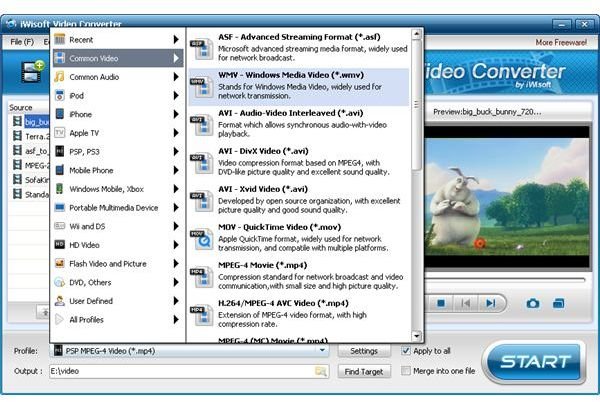 If you would like your video converter to come with video editing functions, you would not want to give iWisoft Video Converter a miss.
Apart from converting video from one popular format to another, you could also crop, trim, merge and add special effects and watermark to your converted video. It's unbelievable that a program with such functionality is given away for free.
Check out what this video converter can do for you when it comes to converting AVI to VCD.
You can use any of the programs above confidently as they have been tested to be safe by renowned download sites like cnet. Check them out at their developers' sites and pick the one that suits your AVI to VCD conversion needs.
References
Article information based on writer's exploration of the above programs.
iWisoft Free Video Converter Screenshot courtesy of developer.
Freemake screenshot by writer.