Understanding Masks: Adobe Premiere Tutorial & How-To Guide

Exactly, What are Masks?
You've probably heard the terms masks quite often, especially if you work in any type of Adobe product. But, I'm sure you've asked yourself several times this question: what are masks? Before you can do that, you need to know more about masks. This Adobe Premiere tutorial reviews what masks are and how to use some of them.
Masks are similar to layers in that they overlay your image without actually changing anything on the original photograph. But, it's designed to hide a certain section of your image. For example, if there is a tree in your background that you don't want visible, you simply draw a mask over it, and it disappears from view.
But, if you need that tree to be in the background for another work piece, you simply remove the mask. You don't have to try and undelete the mask, or try to insert a new one.
Transition Mask
One way to use masks in Adobe Premiere is by making it a transition mask. Transitions allow you to smoothly move between one clip and the next. The transition mask uses a black and white image of your choice as the transition image. As your clips transition from one to another, the first clip takes the place of the black in the transition image, and the next clip takes the place of the white. This makes for an interesting and fun transition.
To use this mask, follow the below procedures:
1. Go to Tasks, and then Edit.
2. Select Transitions from the Edit panel.
3. In the Transition menu, click on Video Transitions and Special Effects.
4. In this menu, scroll down to Image Mask transition.
5. Select and drag the Image Mask transition option to the Timeline and place it between the two clips where you want the transition.
6. Go to the Image Mask Settings dialog box, and click on Select Image
7. Find the image that you want to use as your transition image, and select Open.
8. Hit OK.
Chroma Key
Another type of mask allows you to remove the entire background form your image. This mask is especially useful if you have something in your background that you need t hide. To use this mask, follow the below steps:
1. Open up your clip, and drag it to your Timeline.
2. Double-click on the Video Effects option on the bottom of your screen, and select Keying.
3. Click on the Chroma Key in this dropdown menu.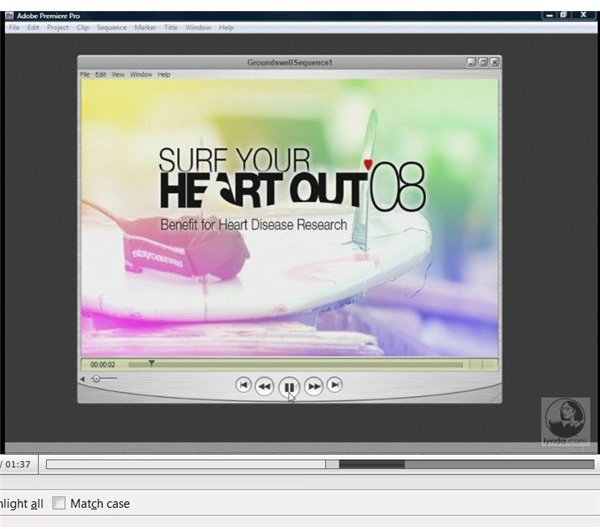 4. Select and drag the Chroma Key option on to the clip that you want to change. You can change the settings of your Chroma Key by going into Window and then Effects Controls.
5. In the Chroma Key setting, click on Black on Color setting menu. Use the eyedropper to fill in the areas of the background that you want to remove. As you work, you'll see your background turn black. Keep doing this until everything that you want is black.
6. Hit OK, and then Save.
References
Adobe, https://help.adobe.com/en_US/PremiereElements/7.0/WS09e4b3c48f3a79fc19b622510385d4355c-7e62.html
Adobe, https://www.adobe.com/designcenter/encore/articles/encppworkprem.html
Adobe, https://www.adobe.com/designcenter/encore/articles/encppworkprem/encppworkprem_fg3.jpg
Striatic, https://www.flickr.com/photos/striatic/5847070/sizes/m/in/photostream/
Adobe, https://www.adobe.com/designcenter/premierepro/articles/lrvid4292_pr.html