Video Editing Programs: The Best Sports Video Editing Software Available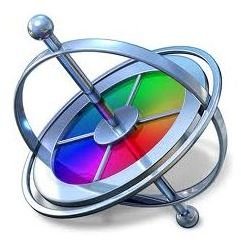 Sports Zone
Video editing software was really developed in an era when editing was not just for feature films, but also for direct videos, educational films, and a whole range of television programs. Non-linear video editing software changed the analogue editing format using physical tapes, or even the older linear editing systems, to one that essentially treated video editing as media management, manipulation, and arrangement. Since different types of videos or programming have different needs, there are different pieces of video editing software that are going to be better suited, even though there are only a handful of professional video editing programs that are used in the professional film and video industry. Sports is a prime example of a consistent and dominating form of television programming whose infrastructure is relatively standardized. There are certain institutions needed in a sports video editing software so that a person can try to match many of the conventions used in professional sports broadcasts, like the ability to do quick still frames, lower thirds and titles, as well as the ability to add quick drawings on screen to highlight different areas. Here is a look at the best sports video editing software that you can use for your projects.
Final Cut Pro and Apple Motion
What you will need out of a sports video editing software is the ability to deal with high resolution video files with integrated motion graphics that can come back and forth quickly. Final Cut Pro is widely known as the most prolific of the high-end professional video editing programs, and the Final Cut Studio includes a full range of software including Apple Motion. With Motion you can create things like animated title sequences, a variety of motion based objects, and generally any of the graphical items that you would need to do things like score cards, player bios, and intermediary design elements. Motion is not as well-known as other programs used for motion graphics, but it works well on a workflow with Final Cut Pro. Since Final Cut Pro is relatively well known in the post-production community, and the rest of the associated programs like DVD Studio Pro and Apple Compressor are in such high use, the combination of the two will get you exactly what you need.
Adobe Premiere and After Effects
Adobe Premiere is less popular in the professional world, largely because of the hegemony of the Avid and Final Cut software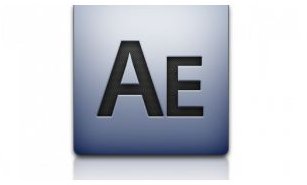 packages. Adobe Premiere is now gaining popularity because of its connection with the other programs in the Adobe Creative Suite like Adobe Photoshop, Adobe InDesign, Adobe Flash, Adobe Illustrator, and the mammoth Adobe After Effects. After Effects is comparable to Motion in some ways, but will go far beyond it. Motion provides much of the tools that you would need for sports video editing software packages, but After Effects includes these as well and surpasses them in most ways. The integration between Adobe After Effects and Premiere is seamless, yet the only problems you will find is the lack of universal use Premiere and the overwhelming amount of features in After Effects.
No Low End
There are a lot of lower-end commercial video editing programs like iMovie, Windows Movie Maker, or Pinnacle Studios available for a dramatically lowered price. Those these are great for easy home video editing, they are not going to be practical as a sports video editing software because of their lack of features. What you really need from these programs is the ability to really add to the videos by creating detailed, text oriented objects to provide information. If you need to go with a lower-end software you should go ahead with Final Cut Express, which is the barebones version of Final Cut Pro and is only $199.
References
Source: Author's own experience.