Tips & Ideas on How to Get Film Companies to License Your Music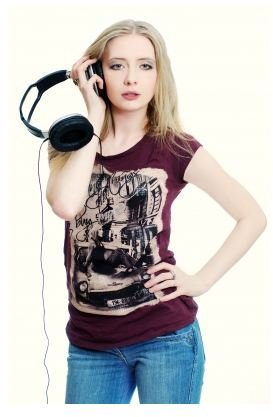 Introduction
Creating wonderful music is not enough to have it licensed by film companies. They will not be the ones to go after your music, except if you are already a high profile musician. If you are not, you should know hot to get their attention and offer the right kind of music for their projects. Here are some tips on how to get film companies to license your music.
Know Your Audience
If you have a target movie or even a TV show, you should know the themes involved in their stories. Themes may directly acknowledge the plot lines, the characters or even specific scenes. If you have a certain preference for music themes, concentrate on that and go for movie companies who are more likely to produce movies that cater to the same audience as your music.
Produce a Lot of Samples
Before you go out and try to license your music to movie studios, make sure you have enough material for them to choose from. It would be beneficial if you cover a wide range of themes and styles to show the studios your range and talent in music. Make sure that you package your sample in a CD with a cover that would make you look more professional. Make sure that all important details about your samples are included in the CD package. These details include your contact information and track information. It would be very helpful if you put a short description for each track in the package like its genre and what kind of project it is suitable for. This will make it easy for the studios to pick which tracks to listen to first for a particular project.
Build Relationships
Licensing your music is not just about going up to the studios and giving them your sample tracks. It is about building relationships with industry insiders that would make it a lot easier for you to get projects. The more projects you do, the more experience you get and the more people you meet. After some time, you will eventually get calls from your industry contacts who are interested in hiring you or licensing music from you. If you continue creating good music that is appropriate for film projects, you will eventually establish a reputation which will make it easier for you to license your music.
Music Supervisor
If meeting studio executives, directors and actors is too hard for you or if you simply want to go straight to the source of music licensing for movie or TV projects, go straight to the music supervisor. The music supervisor is responsible for coming up with the music to be used in the project, hiring musical talents, negotiating contracts and of course, licensing music. This person will have the clearest idea of what the project needs in terms of music, so if you want to offer your music up for licensing, this person should be the first one on your must-see list. If you are having a hard time meeting music supervisors, you can make use of services that take care of the selling and the licensing for you such as Music Gorilla, Taxi and Crucial Music.
How to get film companies to license your music is all about research and meeting the right people. It usually takes a lot of time to get your music licensed by film studios if you don't know the project, its audience and who to talk to even if you are a musical genius.
References
https://emusician.com/mag/emusic_show_license/
https://www.ascap.com/playback/2002/december/features/songsfilmtv.aspx
https://www.musicnomad.com/Sell_Your_Music/TV_Movies_Commercials_Video_Games
Photo Courtesy of FreeDigitalPhotos.net / Supplied by Michal Marcol - https://www.freedigitalphotos.net/images/Younger_Women_g57-Listening_To_Music_p31177.html