Tips and Ideas on How to Become a Film Director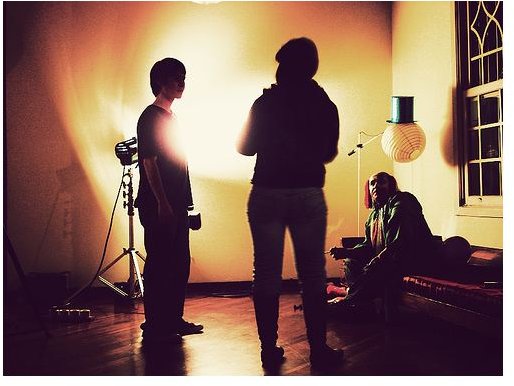 Introduction
Most people who dream of getting a job in the film industry almost always ponder how to become a film director because that is one of the most highly regarded jobs one can have in the industry. There is no one way to do it, but here are some guidelines that will help you in your quest to become a film director.
Go to Film School
It is not required for directors to have a degree in filmmaking, but it always helps to have a formal background in both the technical aspects of filmmaking and the creative side. Techniques in storytelling, lighting, sound, editing, cinematography, special effects and other areas of filmmaking will help you get a firm grasp of how the entire process works, which is a must because a film director's job is basically managing all aspects of filmmaking. Film school is also where you can acquire valuable experience in dealing with people within the industry and in actual filmmaking experience which can help you a lot when you are ready to become a professional.
Get Some Experience
Even without a degree, you can gain valuable experience and knowledge in filmmaking by volunteering for movie studios. Usually, jobs you can volunteer for involve being a production assistant, a lighting technician and other positions in the technical crew. Doing this will open doors for you to meet people in the industry, not to mention it will also help you fill out your resume. The more projects you involve yourself with, the better. The usual path film directors take is one that starts from the bottom. It does not matter what position you take, just as long as it is part of the filmmaking process. As you build your resume and you acquire experience, you will then be able to move up the ladder, giving you more opportunities to learn and practice your craft.
Get Some Training in Business
The filmmaking process does not just involve creative and technical skills. You also need to be business savvy as a director. From getting money to finance your film to managing your expenses in production, post-production and marketing the film, knowledge in business is a key aspect of being a successful film director. Stable financing is the backbone of every film, whether it is a small one or a big summer blockbuster. Keeping investors happy ensures that you can maximize your ideas with plenty of resources at your disposal.
Cultivate Relationships
Knowing how to deal with people, whether they are big movie stars or the guy who is in charge of bringing you coffee, is key in building relationships. Relationships are important in filmmaking since this is where you find out how to communicate effectively with your actors as you give them directions on movie scenes. Maintaining contacts throughout the industry will also help you start projects easily and more efficiently as opposed to meeting new people in every new project. Building trust and camaraderie is a key ingredient on how to become a film director because it is a business of people. It is beyond technical know-how and creative techniques.
References
https://business.timesonline.co.uk/tol/business/career_and_jobs/graduate_management/article391915.ece
https://education-portal.com/how_to_be_a_film_director.html
https://artofmanliness.com/2009/05/20/so-you-want-my-job-film-director/
Photo Courtesy of Wikimedia Commons