Three Choices for Easy-to-Use Green Screen Software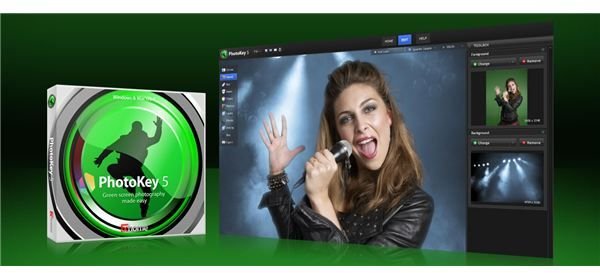 Green screen software helps you eliminate a green screen background and apply a new background without making the image look like it was just copied and pasted. This seamless fusion of foreground and background images is the heart of this kind of software, but some of them also offer some basic photo editing tools. Here are some recommended green screen software for different needs.
FXhome PhotoKey 5
PhotoKey does not just remove the green screen in a photo, it also provides a set of tools that lets you enhance the photo by using logos, picture frames, text effects, magazine overlays and all kinds of props. Color filters are also available so you can apply the look you want for the image you are editing. All of these effects and editing tools can be used with minimal effort, which means even if you are not a professional photo editor, you can still produce well designed images. Use this program for greeting cards or simply for fun.
You can export the images as JPEG, PNG or TIFF files, which means you can easily upload them to online photo sharing services and you can even print them. It is definitely easy to apply different kinds of backgrounds to any photo with a green screen if you are using PhotoKey. Try free trial before purchasing. Software costs $149.
Green Screen Wizard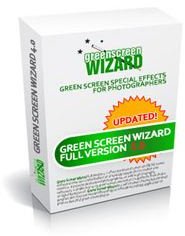 This is a straightforward Green Screen Wizard software that does the basic green screen removal and background application process in just a couple of clicks. If you do not have the time to edit photos by adding special effects and if you just want a quick application of a background on a photo, this software can do it for you. It is limited only to green screen backgrounds, but if that limitation does not bother you, its quick 2-click process will be right up your alley.
It may be pretty basic, but it does its job to cut a person from a picture and change the background photo of your choice in a manner that seems natural. This is perfect for beginners and people who want to do things fast and easy. The Full version that packs in a lot of additional features like exposure, color and clipping adjustment settings. It also has a range of background images, frames and magazine overlays that could set your creativity free. You can use your own backgrounds or you can use the built-in ones, with the option of purchasing more themed backgrounds from their website.
Chroma Genie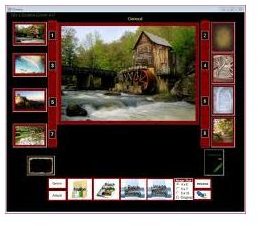 For a green screen software that performs well in professional environments and not just for casual green screen editing, Chroma Genie is the top choice. It has a couple of versions, one of which is camera tethered, which means the software works straight from the camera. The green screen removal and the image editing all happens in the camera without the need for data transfer between the camera and a computer.
Another version is a Photoshop plugin that adds green screen editing capability to Photoshop. This software can work with both green screen and blue screen, and it can also handle batch editing. Special effects are available for use, including magazine covers, frames and masks. To see which backgrounds work best, this software offers the option of generating several background variations for a single photo, saving the photographer time in picking which background works best in a particular situation.
References
https://www.greenscreenwizard.com/GreenScreenWizard.aspx