Reviewed Codecs: DivX, Windows Essentials Media Codec, XP Codec, Windows 7 Codecs and Windows Essentials Media Codec

What is a Codec?
A codec is a piece of software that gives your media player the ability to play certain kinds of media file formats. By default, different operating systems have a set of codecs built in. However, there are other file formats out there that may still be unsupported by a system, therefore requiring the need for additional codecs. Here are some reviewed codecs and codec packs that may help you out when you need to make your media player play a certain file format.
DivX Codec
One of the most popular video codec packs available is the DivX Codec. It has gained popularity since it provides superior compression that is highly efficient, producing great video quality and high performance. Its video compression abilities and faster decoding time make it capable of serving up high quality HD video at resolutions that can reach up to 1080p. This codec also minimizes low light and grain noise in video files, especially those that were taken using digital video cameras. Any video file encoded using this codec pack can be played in most popular media players on the Windows platform. This codec pack gained prominence thanks to its ability of solving some of the most common problems in playing back video on Windows Media Player. If a downloaded video file from the Internet doesn't play because of missing codecs, chances are installing DivX in your system will solve that issue.
Windows Essentials Media Codec Pack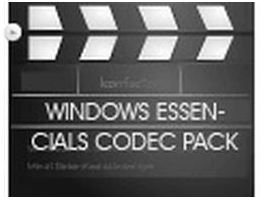 This is a set of codecs that allows playback for audio and video in Windows Media Player. The built-in media player on Windows systems are already equipped to play the most common types video and audio files, but there are some media file types out there that are simply too obscure for Windows Media Player. This codec pack provides a way for those file type to be played on Windows systems. In addition to this, installing the media codec pack gives users the ability to play all kinds of DVDs and CDs. It even lets users input subtitles using a database. It may not prove useful for people who only listen to music in popular audio file types or watch video in common file types, but for people who have a diverse set of file types on their computers, this codec pack will definitely add more playing power to their Windows Media Player software.
XP Codec Pack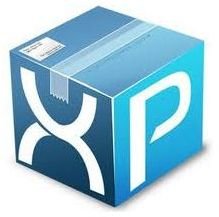 XP Codec Pack boasts one of the most extensive collection of codecs available, ensuring the widest coverage on audio and video formats. It includes suck codecs as AVI Splitter, CoreFlac Decoder, CoreAAC Decoder, RealMedia Splitter, OggSplitter and several RadLight filters. It even includes Media Player Classic, a piece of software that is included even in newer versions of Windows. However, it is not easily accessible, especially to people who are not used to digging around for hidden software in their Windows machines. Having this media player included in this codec pack makes it easy for people to use it. It is famous for having the ability to play most of the most popular audio and video file formats, an ability that even later versions of the software are struggling with.
Windows 7 Codecs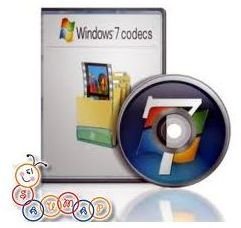 By default, a lot of audio and video file formats are not supported by Windows machines. Installing codec packs is one way of dealing with this problem, but some of these packs contain extra software that you may not need. They may even prove too intrusive for your taste. This collection of codecs specifically meant for Windows 7 machines only makes your system capable of playing the widest array of audio and video formats without installing any other software or making unnecessary changes to your computer. It does not even set a new default media player. Your setting for media playback will stay in tact, except this time, you can play more kinds of media file formats.
K-Lite Codec Pack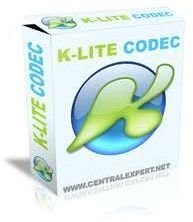 K-Lite Codec Pack actually comes in 5 varieties: Basic, Standard, Full, Mega and 64-Bit. The Basic pack contains codecs that allow you to play all of the most popular video file types like MKV, MP4, OGM, MOV, OGG, AVI and FLV. The Standard pack contains everything from in the Basic pack plus support for FLAC and WavPack audio files and an MPEG-2 decoder that can be used for DVD playback. All of that can be found in the Full pack, plus other less popular codecs for video encoding, additional DirectShow filters and tools like GraphicStudio. The Mega pack has even more DirectShow filters and codecs. The 64-Bit pack is for people who are using 64-bit systems. Using any of the other 4 varieties is fine in 64-bit systems since they still use 32-bit applications, but 64-bit applications in those system still require these 64-bit codecs for a more optimal user experience. That's a lot of choices for you, which is why among all of these reviewed codecs, this one is the most versatile.
References