The Dallas Video Production Industry, Organizations, and Film Festivals

Down South
The southern states have often been left out of the more traditional outlets for Film and Television unless filming is occurring in one of their locations, but this is ignoring the increasing need for a professional industry in areas that have large populations. Dallas is one of these cities that can act as a production hub not only for the metro area, but really all of Texas and even the surrounding states. Here is a look at the Dallas video production industry, including different production companies, professional organizations, and prominent film festivals.
214 Media
Most video production companies are going to be focused on client work to be used as part of their own advertising campaigns, a segment of their existing video content, or creation of communication content for internal or website use. This is where most people who are trying to break into the video production industry will want to start, and this is especially true for the Dallas video production industry since there is less of a focus on feature film and television work. 214 Media is a full service production company based in the Dallas / Fort Worth area and is based primarily on client based deliverables, and the size is still manageable enough to enter into. What makes 214 Media a good place to start is its diversity in production and connection to the existing television market in the area, which can be a good way to launch yourself into broadcast work.
Sugar Film Production
if you are looking into higher-end Chicago production company with a director-driven focus then Sugar Film Production is presenting itself with a great reputation. Their work is designed to be around a client base of large scale companies rather than small production needs, which is why their minimalist approach to self-promotion has served them very well. Since they are based primarily around three directors it will be a difficult place to start, but a good location to begin interacting through freelance work and a perfect place to find a film internship.
Dallas Producers Association
For those serious about the Dallas video production industry the Dallas Producers Association is one of the most important resources you are going to find. The organization is based primarily around membership for working producers and is going to really advocate and promote its members, making it a tool for extending the Dallas film industry in general. This is not going to be a practical option for most people that are just entering into the Dallas film industry, but for those who are working as independent or commercial video producers in the area this is going to be an important organization.
Texas Association of Film and Tape Professionals
For those who are essentially working freelance in Texas as a whole then the Texas Association of Film and Tape Professionals is going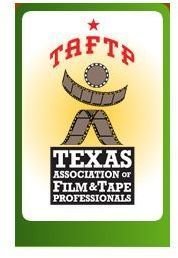 to be the right network to get hired for consistent work. What membership in this organization does is allow a location for those who do need crews, equipment, and facilities to go to. Here you can search for the type of vendors and crew that you need so that you can be put in touch with the right individuals, and membership at different levels holds a whole range of benefits for those that have joined up.
Dallas Film Festivals
Dallas is the stage for several large film festivals that independent film producers from that area, and around the world, will want to use as a launching pad for their production work. One of the largest is the Dallas International Film Festival put on by the Dallas Film Society. This festival has consistently been listed as one of the most important competitive film festivals in the U.S. for entry into the feature market, and is going to support awards requirements.
The USA Film Festival is less an isolated Dallas film festival and more an organization based around different screenings and smaller film festivals. They host the KidFilm Festival and the Spring Festival as well as a variety of events, special screenings from upcoming films, and different local showcases.