Finding The Best Digital Video Converter for Mac Computers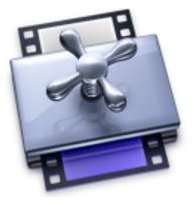 Video Codec Conversion
The new world of media is entirely digital, which is a major step away from the world of 16mm film stock of independent film's past. With digital video and HD formats, you find that the post-production and media management process is much more central. Delivering video projects, DVD authoring, internet broadcast, and other stages in the project workflow require different video codecs. To deal with this you have to have a digital video converter software that will take the digital files from different storage mediums, and convert them to the type of video codec that you need for your specific purpose. Here is a look at a few products that will help you find the best digital video converter for Mac computers.
Apple Compressor
Many Mac based video editors will be going in the direction of the Final Cut Studio, which is based around the video editing software Final Cut Pro. The Final Cut Studio has been designed to be a complete post-production workflow that allows you to stay within its array of programs for your entire post-production process. This includes DVD Studio Pro for your DVD authoring, Motion for motion graphics, Color for color grading, and Apple Compressor for video conversion. Apple Compressor is one of the most efficient and easiest to use digital video converters for the Mac, and it is only available for the Mac OS. Here you can work with Compressor presets for specific formats, such as DVD authoring or the iPod/iPhone. You can also choose the video converter process based on video codecs specifically, as well as audio settings. Apple Compressor is designed to sync up with Final Cut Pro very well and will work in this capacity, but will also just be a standard video converter for a Mac. This means that if you just want to convert an independent video file without engaging in a post-production workflow, then you can do this easily by just opening that file in Apple Compressor.
Buy the Final Cut Studio and Apple Compressor
HandBrake
HandBrake is a video converter for a Mac that has been noted mostly because of its use as a DVD ripping program. With HandBrake

you can convert DVDs to digital video files, as well as control the specifics of video compression that is used. HandBrake gives you fairly significant control over the final product where you can actually change the appearance of the video. You are not going to get a lot of video converter options in terms of codec, but for limited purposes HandBrake is going to be a great option. HandBrake is also a free video converter for the Mac, which makes it the standard for ripping DVDs to more pliable movie files.
Download HandBrake Video Converter for Free
AVS Video Converter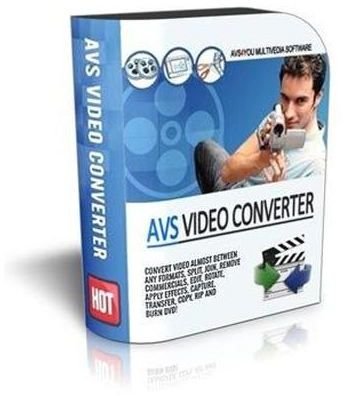 AVS video converter is quickly becoming one of the best known video converter and video compression programs for a Mac, mainly because it is so easy to use and because it allow versatility with file types. As a video converter for a Mac you are going to find that it gives you enough options for professional use while at the same time being designed with the novice in mind. AVS video converter is not always as industry recognized as Apple Compressor, or as used by younger media enthusiasts as HandBrake, but for only $39.99 you are going to end up with an incredibly reliable video converter. It is important to note that you are also going to be able to convert between a lot of file types that would not be easy with other programs, so this may be a great place to turn when other video converters for your Mac fail.