Serif PagePlus X5 Review: Great New Features, Improved Performance, and a Budget-Friendly Price
PagePlus X5's Place in the DTP World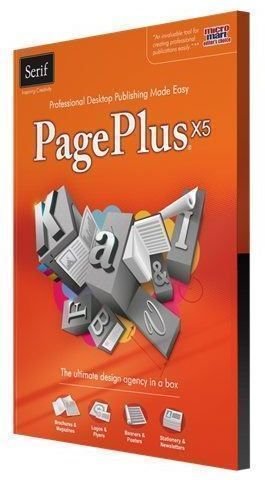 While there's definitely no shortage of desktop publishing software applications on the market, it can be tough to find one that is user-friendly, has all the features you need, and fits your budget. For instance, Microsoft Publisher is extremely user-friendly, but it lacks most of the more advanced features that even novice desktop publishers want. On the other hand, Adobe InDesign is certainly feature-packed, but its high price tag puts it out of range for most home and small business users.
Serif PagePlus X5 fills a very important niche in the DTP market. Although there is a bit of a learning curve for the software, it's still fairly user friendly, and there are a number of great tutorials—both video and text-based—for users of all levels. In addition, PagePlus includes a wide variety of features and tools, making it suitable for novices, professionals, and everyone in between. On top of that, the $99 price tag makes the software quite affordable—even for casual users.
In this review, we'll focus on the new features and enhancements of PagePlus X5. For more details on pre-existing features and capabilities, please see Bright Hub's review of PagePlus X4.
Ease of Use (5 out of 5)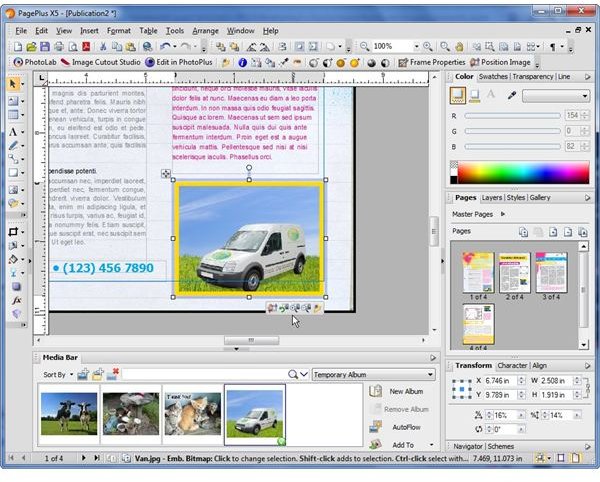 Just as with previous versions of PagePlus, version X5 has a very intuitive interface, and it comes bundled with a huge collection of over 1100 templates that make it easy to get started with your projects right out of the box.
To make the software even easier to learn and use, Serif has a dedicated tutorial site with lessons available in both written and video format. In fact, Serif's tutorial center is one of the best of its kind as it covers both basic and more advanced topics in clear language with plenty of screenshots, making each lesson quite easy to follow.
Performance and Features (5 out of 5)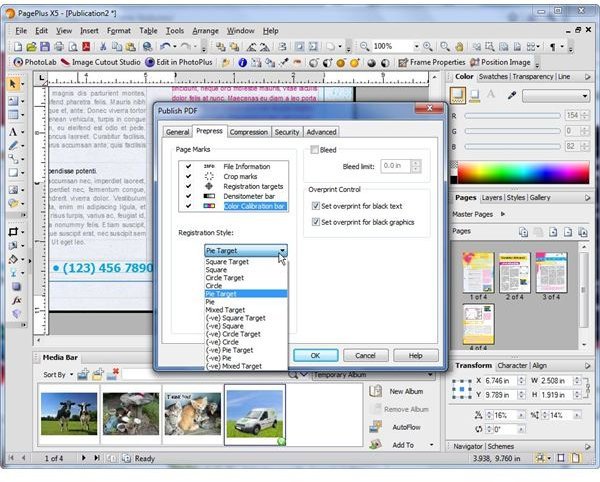 PagePlus X5 includes some notable new features and enhancements, including the following items:
Import support for Word 2010 files
Improved PDF export capabilities for publications to be printed commercially
More robust color management tools
Advanced OpenType font features
SVG import capabilities
More advanced drawing tools
Interactive print preview
Editable master pages
New "smart text" features that make it easier to update and cross reference text fields
In addition, the core program has been overhauled so that the software performs better on computers with limited resources. The enhanced memory capabilities of PagePlus X5 also make it much easier to work on large, complex projects without your system slowing to a crawl.
Price to Value (4 out of 5)
The suggested retail price of PagePlus X5 is $99, a very reasonable amount considering the power and versatility of the software. Unfortunately, there isn't a trial version of X5 so you can't "try before you buy." However, there is a free version of PagePlus—while this free version doesn't have all the features found in the latest release, it does have the same basic user interface and fundamental tools. So, if you want to investigate the software a little more before you make that final purchasing decision, you may want to give the free PagePlus Starter Edition a test run.
Overall Rating (5 out of 5)
In terms of overall value for your money, PagePlus X5 is a win. With hundreds of pre-designed, customizable templates, even brand new users can jump right into creating their own project immediately after installing the software. However, the advanced features and tools of PagePlus are what really makes the software shine by giving you complete control over the final look and feel of all of your creations. As it's still the best desktop publishing software in its class, PagePlus X5 is definitely worth more than just a passing glance.