MOO Business Cards Review: Great for Freelancers and Small Business Owners
MOO's Niche in the Business Card World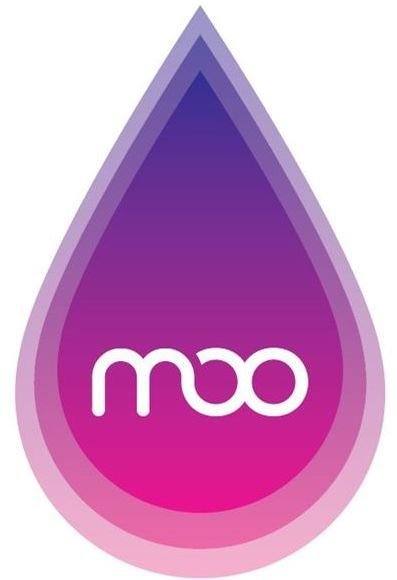 While it is quite possible to design and print your own business cards at home using desktop publishing software, sometimes the expense of materials and time spent on the project negate any savings that would be realized from having the cards professionally printed. MOO is one solution that you may want to check out instead.
Although there are quite a few printing companies that offer online design and ordering services, MOO has managed to carve out a sizable niche by focusing on the customization element of business cards and related products.
In fact, MOO has taken this angle to the extreme – not only can you choose a unique design for a business card order, but you can literally customize every single card in the pack. For instance, if you order a set of 50 business cards, you can actually specify 50 different images or photos to make each card in the set distinct.
Of course, while this degree of customization is nice, it doesn't mean much if the quality isn't that great or the pricing is too restrictive. How does MOO stack up in these areas? We'll look at these aspects and more in our review of MOO.
Products and Ordering Options (5 out of 5)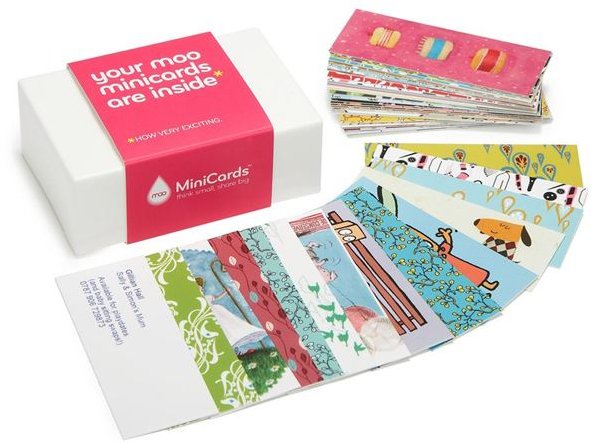 In addition to business cards, MOO also offers minicards, greeting cards, postcards, and a few accessory products. Actually, when MOO first came on the scene, the printing company concentrated on minicards – small cards that are about half the size of a normal business card.
When deciding which images to use, you can either upload your own photos, or choose from a wide variety of designs available from MOO's special collections. If you select to upload your own images, you're not restricted to just photos. You can basically use any image that has a GIF, PNG, or JPG format – as long as those images have no copyright restrictions.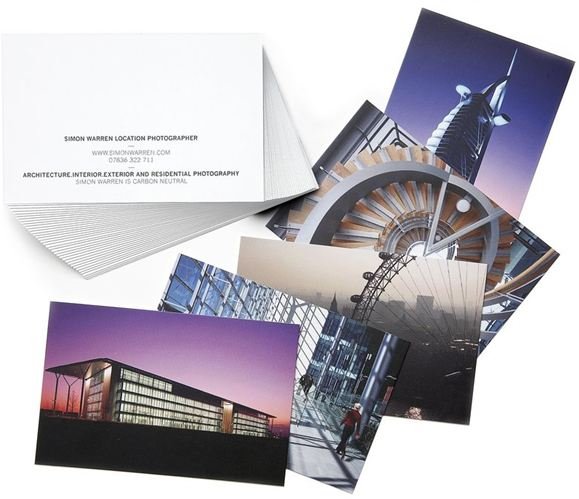 A lot of printers that offer customized business card services require that you purchase a large package at once, and then they generally only let you choose one image for the whole bunch. One nice thing about MOO is that you can order smaller bundles, which is great for the freelancer or small business owner who always wants fresh, new designs.
The minimum order size does depend on the type of product you're ordering – for example, you can purchase a pack of 50 business cards, 100 mini business cards, 25 greeting cards, or 20 postcards. Even with these small batches, you can still choose a different image or photo to use on every item if you like. So, if you want a pack of 50 business cards, each one using a different photo, that's no problem (and no extra cost).
Quality and Proofing (5 out of 5)
One of the concerns that I had before placing an initial order with MOO was if the images I uploaded would actually appear the way I wanted when I received the cards. I was happy to see that once you uploaded designs, the images could be cropped and previewed online before placing the final order. Also, if you change your mind during the ordering process, you can always remove an image and upload a new one in its place.
MOO even provides a nice feature for those who want to use their own photos but may be lacking a bit when it comes to photography skills. You have the option of using MOO's Photo Enhancement option on the images you upload. This tool is capable of adjusting several aspects of a photo – including brightness, color, and sharpness. While this option is on by default if MOO recognizes the image you uploaded as a photograph, you can disable it for individual photos or for the entire collection if you want your images to remain untouched.
When I received the final order of business cards in the mail, I was very impressed with the quality of both the printing and the card stock. The cards are definitely professional grade and very eye-catching. I've already started thinking about new ways to use the cards and am planning my next order.
Overall Rating (5 out of 5)
At first glance, the pricing of MOO's products may seem a little on the high side if you're used to using other online printing services like VistaPrint. But, when you consider the degree of customization that you get for that price, it's actually quite attractive.
For instance, a set of 50 business cards currently runs $21.99 plus shipping – which would be a bit steep if you were only able to choose from stock templates with every card in the set being the same. And, if that's the type of order you want to make, you're probably better off using a different printing service.
On the other hand, if you want your business cards to reflect your personality and/or your business mission with a variety of custom designs, MOO's deal is hard to beat.
Images courtesy of MOO Inc.