Serif DrawPlus X4 Review: How Does DrawPlus Compare to Other Illustration Software?
Overview of DrawPlus X4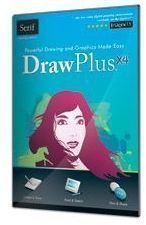 Although Serif has been a respected name in the desktop publishing world for quite some time, many of its products have been consistently underrated, especially when compared to some of the popular titles released by other big names in the field, such as Adobe and Corel. However, as recent products have shown, Serif is definitely a name to be reckoned with – particularly in the areas of support, performance, and price.
DrawPlus X4 is Serif's latest release of the popular illustration and design software, which is robust enough for professional use, but priced in a range that even casual users can afford. In this review, we'll take a closer look at DrawPlus X4 with a focus on the application's features and capabilities.
Ease of Use (4 out of 5)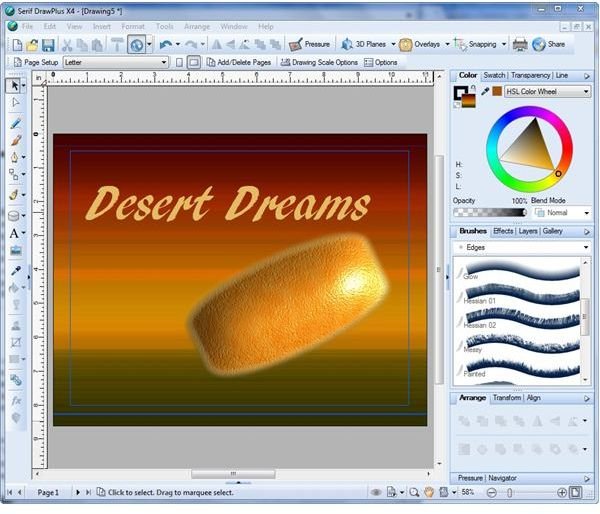 If you've used other Serif products, like PhotoPlus or Digital Scrapbook Artist, the user interface of DrawPlus should look very familiar and feel quite comfortable – making it easy to jump right into designing your first project. However, if you're completely new to the software, it may take awhile to get used to the application's layout and tools. This isn't a flaw in design, since the interface actually has a very intuitive structure. Rather, the software has so many features and capabilities that it will take some time to explore and learn them all. (Click any image for a larger view.)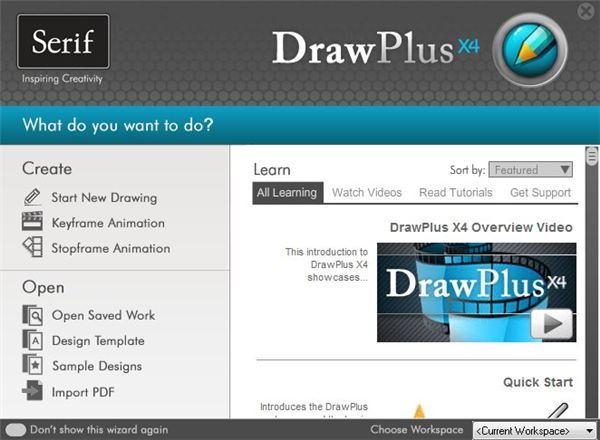 In an effort to make learning the software easier for new users, Serif has provided a number of tutorials for DrawPlus X4 in both video and text form. This collection of learning materials is an excellent resource for beginners and advanced users alike. It covers everything from how to get started with the software to using its most advanced tools.
DrawPlus X4 also has a fully searchable Help system with screenshots and step by step instructions that can be accessed from the Help menu on the main toolbar of the application. In addition, a collapsible "How to" panel is available to walk you through many of the software's functions.
Performance and Features (5 out of 5)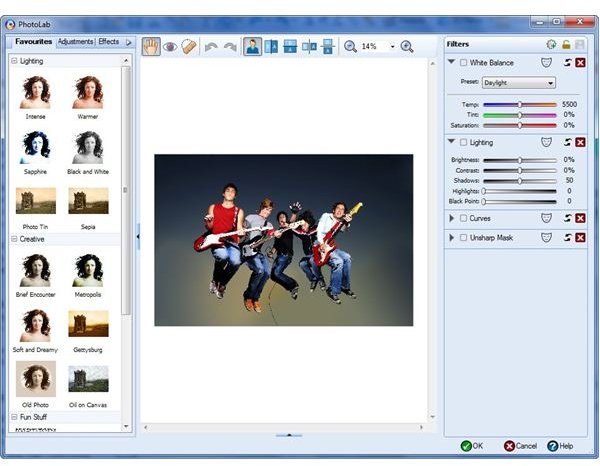 In terms of features, DrawPlus X4 is one of the most versatile products on the market. On top of the full range of illustration and drawing tools for both vector and raster graphics, the software also provides the ability to create animations, which can be saved as Flash movies, animated GIFs, or other formats.
One of the new advances in version X4 of DrawPlus is the PhotoLab. After opening or inserting an image into a DrawPlus project, you can click on the PhotoLab button that appears on the Context Toolbar. This will open a completely new window in which you can edit or enhance the selected photo. This is a major advancement in version X4 and a great time saver, since photos can now be modified extensively within DrawPlus without the need of an additional photo editing application.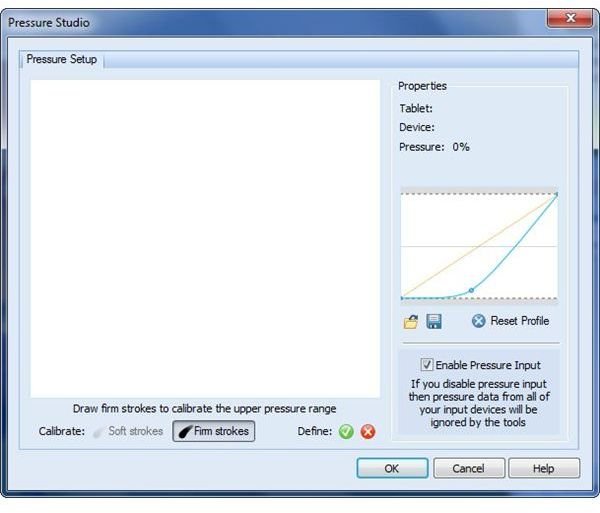 Although you don't need a graphics tablet to use DrawPlus, the software does provide additional capabilities for those who work with a pen and tablet. With the DrawPlus Pressure Studio, you can easily calibrate any tablet device so that the application recognizes soft and firm strokes for that profile. Multiple profiles can be saved or loaded, so the settings can easily be changed when switching to a new device – or even a new user on the same device.
Other new features found in version X4 include a Blend Mode capability that gives you more control over how objects and layers blend together, and a Color Palette Designer that lets you select from a variety of built-in palettes or create your own for any project. Screenshots of some of the additional tools are shown below.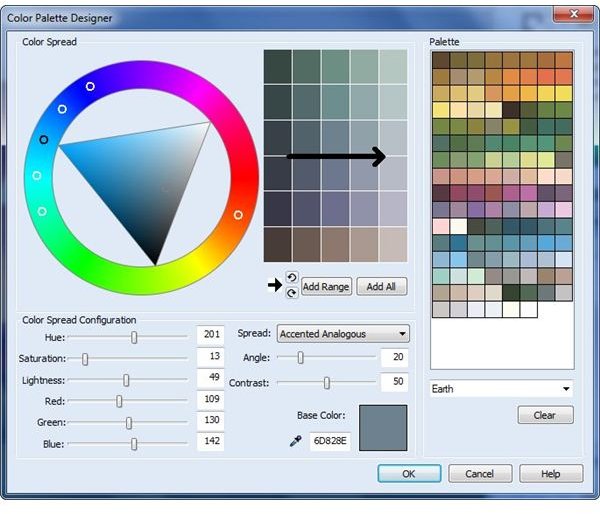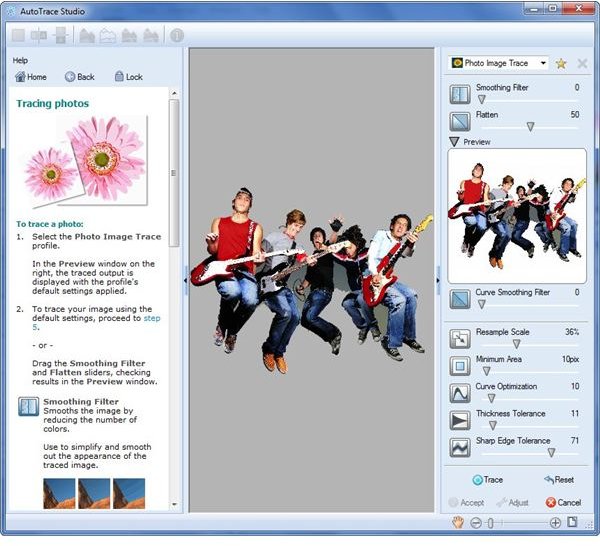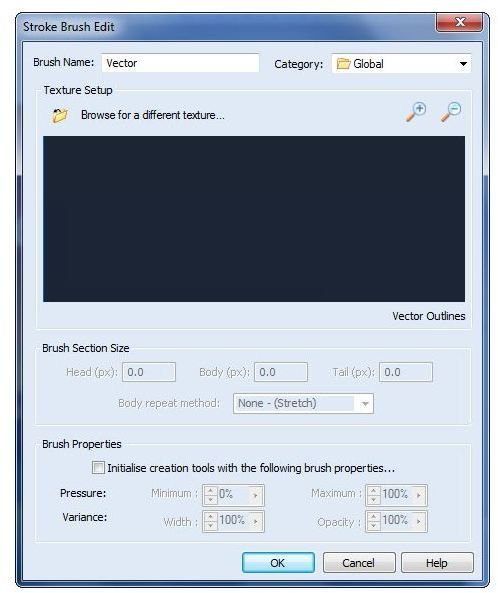 Compatibility (5 out of 5)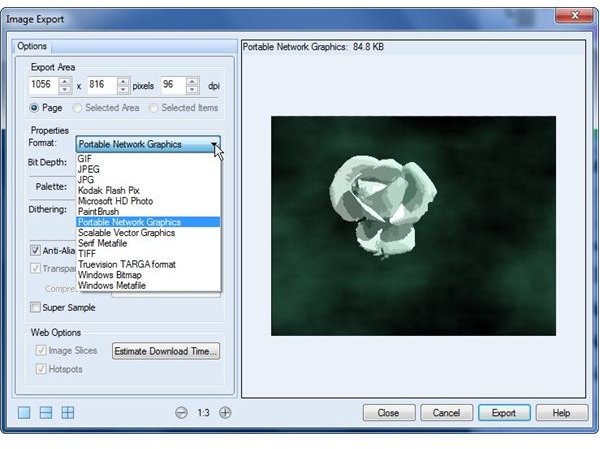 Another strength of DrawPlus X4 is its wide range of compatibility. The software supports the import, editing, and export of PDF files – including the ability to save in the PDF/X-1a format if you plan to send your design to a commercial printer.
DrawPlus is also capable of importing Adobe Illustrator and Photoshop files along with EPS and CAD graphics. Version X4 offers full SVG support, so you can easily import or export vector designs to any other vector-supported application.
Price to Value (5 out of 5)
DrawPlus X4 lists for $99.99 – a very nice deal when you consider all of the software's capabilities, especially if you are comparing price tags with Adobe Illustrator or CorelDRAW. At this price, DrawPlus is an excellent solution for enthusiasts and even for many professional designers.
Overall Rating (5 out of 5)
When taking all factors into consideration, DrawPlus X4 is a top-notch illustration and design application – one that cannot be beat in this price range. Its power and versatility make it a great tool for desktop publishers and web designers alike. The wide array of features found in DrawPlus make the software a viable choice for professional designers, but the intuitive user interface and comprehensive collection of learning aids make DrawPlus a solid choice for beginners as well.