Ideas on Digital Scrapbooking Baby Milestones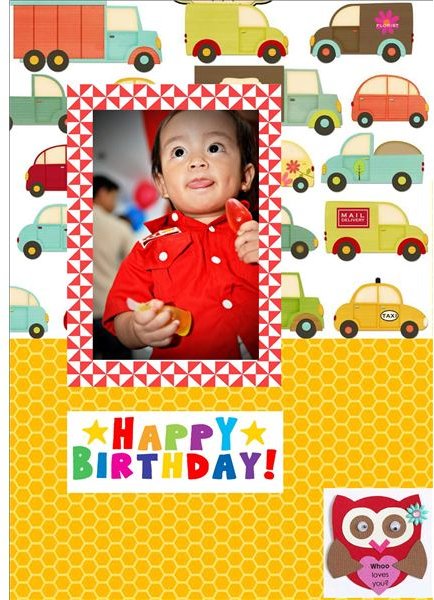 Keeping a Scrapbook
You're probably one of the proud moms out there who have witnessed your baby reaching a number of milestones like laughing for the first time, clapping, crawling and walking, all deserving of a celebration. You've thrown a great first party in honor of these major milestone and the party you've organized was so cool which everyone enjoyed. Hats off to you, super mommy!
Now there are a lot of things that you want to remember about your child's birthday. How beautiful your decorations were, how your baby giggled with the clown's funny acts, how delighted the guest kids were and so on. Now is the time to record your child's first birthday party in a scrapbook! Let me share some ideas you may want to include on your next digital scrapbooking baby project.
What Entries Should You Write?
Instead of just having the usual birthday photos with short captions, try to be more in depth in saving all the details of the party. Since your baby won't remember much about his/her first birthday party, it's your job to you to keep a record of your child's celebration. Journal all the lovely details. Use the following questions as get-away points of your digital scrapbooking baby project:
Why did you and your husband decide to throw a party for your child?

Who were the invited guests?

How did you decorate the party venue?

What was the party's theme?

What costume did your son wear? Who designed it?

Who was the party host?

What were the games played?

What prizes were given to the winners?

How did your baby behave during the party?

Were your guests happy?

How was the cake-blowing experience?

How excited were you and your husband to have witnessed your child turning one?
What Pictures Should You Include?
Celebrating first birthdays is one of the most wonderful experiences in the world. Your child's first birthday is an important event. It is a day filled with celebration, joy, and pride. Record all the details because before you know it your baby is all grown up. Include the photos of the following in your scrapbook.
First birthday cake

Birthday candle

Venue set-up

Loot bags and prizes

Gifts

Costumes

Party hosts

Fun activities

Games

Baby being held by Godparents, grandparents, and other family members

Baby with friends

Baby with guests

Photos of the baby being grumpy

Solo shots showing facial expressions of the baby

Photos of the birthday family

Blowing of the cake
Someday your child will love to see his/her first birthday scrapbook. Download the sample layout I made using Microsoft Publisher for my son's first birthday and start making your own to create a memory of your child that will last a lifetime. Have fun!
Photo Credits: The pictures were taken during the first birthday party of the author's son. The photographs were taken by Redyi Madrid.