Designing Great Graduation Scrapbooking Page Layouts: Tips & Tricks for Digital Scrapbookers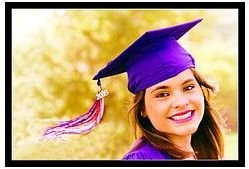 Designing Graduation Scrapbooking Page Layouts
Be it kindergarten, high school, college, trade school, or anything else, graduation is a time of celebration! If you're proud of your graduate and would like to commemorate the event with a scrapbooking entry, this article will help you to design some great graduation scrapbooking page layouts. Included within are ideas for color schemes, layouts, fonts, elements, and more that can be used in any digital scrapbooking project.
Image Credits: Image by BdwayDiva1
Colors
You've got a ton of options to go for when it comes to the color scheme of the scrapbooking page. Obviously, you can pick colors that go well with the event, contrasting against the overall feel of the pictures so that they really "pop." Or if you know your graduate's favorite colors, you can simply design around that as well! However, the classic choice is to design your layout with the class colors or school colors of your graduate. Pick one of the colors as the background and do your accents, text, and lettering in another—a great way to tie in school spirit with your grad's special day.
Fonts
When it comes to fonts, you've got a few different options here. You could easily go with something very easy to read, simple but powerful if you will. Or you could play up the script wiriting on the diploma with an elegant font such as English from 1001 Free fonts.This is a great font because not only is it elegant, but it's readability is great.

Of course, you could also go with classic yearbook style fonts as well. May I recommend School Days by John Signer? A great yearbook style font that'll look fantastic as an element within your layout.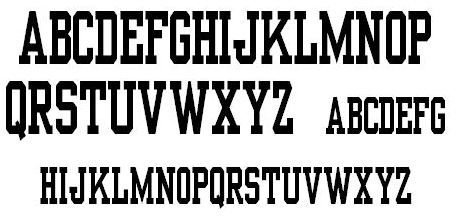 Image Layouts
Ideally, you should present your graduate as the center picture. It's their day after all! Either the picture of them receiving the diploma, or them displaying the diploma proudly later will work wonderfully as the center. Then, if you've got pictures of friends and family with your grad or favorite elements they can easily be displayed around the perimeter of the page. Not a fan of that idea? Pick your three favorite graduate photos and tile them diagonally across the page and fill in negative space with elements! Below are illustrations of two possible layout options for inspiration, but feel free to go with whatever you feel is best.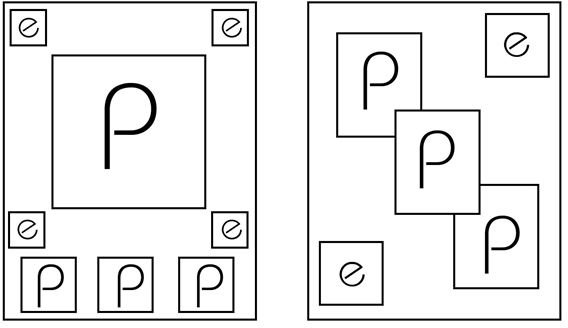 (Please note: P = picture, whereas e = elements. Elements are things like graphics, cut outs, or snippets of text that add to the layout.)
Elements
Finding elements such as cute images, page corners, tags, and various other things isn't always easy. I highly suggest that after you find a set of fonts that you really enjoy, you check out our article on Free Digital Scrapbooking Elements as it'll point you in the direction of places you can easily get digital elements that are sure to look good within your layout!