Software for Book Cover Design – Tips to Select Software, Photoshop, DIY or Design Service, Book Cover Design Software Traits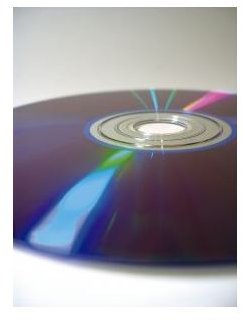 How to Choose Software for Your Book Cover Design?
Consider the cost and ease-of-use of the software for book cover design before you zero-in on a choice. In the web landscape, you'll find a variety of software for book cover design. Whereas some of these are dedicated to produce book covers and related items, others are generic. With the latter type, you can create book covers as well as any other type of graphics.
Generic or Dedicated Software - Which to Buy? Let your budget, graphics design skills and business goals drive the choice of the software for book cover design.
Generic Software: If you want to author several books and have the money and graphics design skills, go for full-fledged graphics design software. Photoshop, Illustrator and CorelDraw, among others, fall in this category. With one of these, you've the complete freedom to unleash your design talent.
A heavy-duty graphics program also opens the door for many business avenues. You can use the software, for example, to offer book cover design services to other authors, create vector and web graphics and edit photos. To say it simple, the income opportunities with the software are boundless.
Be aware though the learning curve for most of the above software is steep. You'll have to set aside many days, if not weeks, to get a good handle on the software.
TIP: Say you've the graphics design skills but not the funds to buy, for example, Photoshop. Checkout the free graphics design program, GIMP. It may not have all the bells and whistles of Photoshop. Yet, you may find it adequate for your cover design tasks.
Dedicated Software: It's ideal if you have a low budget and basic graphics design capabilities. Even if you've no knowledge of the graphics design concepts, dedicated programs' help systems can walk you through the first to last step. What can you produce with the software for book cover design? Create an assortment of designs for book covers and jackets. The program may also have features to produce eBook covers, jewel-box inlay cards, bookmarks, CD / DVD labels and others. The software exclusive to book cover design include BookCoverPro, Cover Software Pro, eCover Design, Cover Action Pro.
With a dedicated program too, you can offer graphics design services to other authors. Such services, however, would need to have a focus only on the design of book cover and promotional materials.
The software exclusive for book cover design can make you a pro with less time and cost. You may have to work though with only a few templates. Sure, these are a boon to meet tight schedules. The templates, however, may not give you the flexibility to completely express your thoughts. Of course, you can work from scratch and create your own art. This route can take more time to reach your book cover design goals.
DIY or Use a Design Service? Your funds, time and expertise should point to the route you should take to design the book cover. Design the cover yourself and save hundreds, if not thousands, of dollars. If money is not a concern, the services of a professional book cover designer would make sense. Go the design service way, if you also need several designs for the same book in less time.
Traits of Software for Book Cover Design: Here are the main characteristics you should look for when you shop for the program. It should:
Be simple to use
Cost much less than a general graphics design program
Include e-learning training modules to get up-to-speed sooner
Give free, automatic updates
Have excellent technical support
Have a vast library of templates, images, fonts and background
Have the option to use a template or start afresh
Generate 3D covers for eBooks
Not require additional software. Note: Some book cover design programs work as a plug-in for, say Photoshop. If you already have the main program and wish to opt for the plug-in, then the above trait isn't valid.
Automatically calculate the spine width from user inputs, such as page count and paper and book type
Generate 13-digit ISBN barcode from user inputs like the 10 / 13 digit ISBN and price code
Allow to switch between the RGB-CMYK-RGB color-schemes with a few clicks
Give the final output in industry-standard formats: PDF / TIFF for print; JPG / PNG for web display
Image credit: sxc.hu/Jordisoro