How to Publish a Book on Kindle – Steps to Sell your E-Books on Amazon's Digital Text Platform (DTP)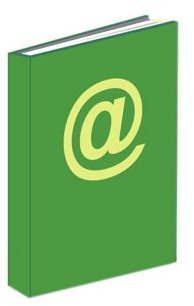 Do You Want to Self-publish a Book on Kindle?
Publish a book on Kindle and earn an awesome royalty each time a buyer downloads your book. The Digital Text Platform (DTP) is a boon for amateur and professional writers to take their e-books to the market on a fast track. What's more, publish your e-book in English, German, French, Spanish, Portuguese, or Italian. Here's an idea: If you feel you could sell your e-book in one or more of the above languages, translate your work and have multilingual copies on sale at the Kindle Store! Whether you want to publish an e-book in one or many languages, the DTP ladder would help you reach and reap the fruits of success.
How to Publish a Book on Kindle?
Here are the steps:
1. Create an Amazon account or log into it if you already have one.
2. Click the "Add a new title" hyperlink, or click the + symbol to the right of the Add button. The Book Basics page displays.
3. Type the details that range from book title to book description, language to keywords.
4. Upload an image as the cover for your e-book. Although this step is optional, you should not skip this step. Why? The image can attract the prospective buyer and inspire her to buy your book. Further, the picture appears in search results and on the page that details your e-book.
NOTE: Before you decide on an image for your book cover, read the Amazon document, "Digital Text Platform (DTP) Cover/Product Image Requirements."
5. Upload your book. After the upload is complete, the message "Upload and conversion successful!" appears.
TIPS:
Follow the Amazon e-book format guidelines to the core to ensure the proper display of your e-book on Kindle.
If you use Word to compose your e-book, make sure to save your file in DOC format, and not in DOCX, as the DTP doesn't support the latter.
6. Preview it. This step gives you the opportunity to gain the first experience on how your e-book looks on Kindle. The visual output would not be an exact replica of the e-book display on Kindle. Yet, the preview helps you spot any problems and fine tune your content.
7. Click Save and Continue.
8. Specify the content rights and the royalty option and, yes, set the price of your e-book.
9. Click the checkbox to agree to the Amazon's terms.
10. Click Save and Publish, if you are ready to publish. Otherwise, click Save for Later.
Use the Reports menu of the DTP to track your e-book sales. You can check, for example, the sales in the past and the present month. With this menu, you can also view how much money you made from your e-book on a six-week or one-year basis.
How to make your E-book a Success?
When you publish a book on Kindle, your job is only half-done. How well you market your e-book decides its success. Here are some tips to promote the sales of your e-book:
- Use an attractive and informative e-book cover to make an emotional impact on the minds of the readers and take them to the order form.
- Create a website to broadcast info about your e-book. Give a link to your e-book page on the Kindle Store.
- Create a blog to share select content of your e-book and entice the visitors to buy your book.
- Post the positive customer and third-party reviews on your site and blog to boost your e-book sales.
- Publish ads on free classified ad sites. See whether to give ads on sites that charge a fee. Make this move only if you feel your investment on such ads give good returns.
- Take advantage of social networking sites to market your e-book.
- Build back links to your site and blog so these get a higher spot in the search engine results.
- Write articles on the topic of your e-book and submit the same to online publishers looking for new writers. In the bio section, include a link to your e-book site. Note that writing articles is also a way to build back links.
- Participate in relevant forums and leave a link to your site.
Looking for more tips and advice? Check out the other articles in Bright Hub's guide, What You Need to Know About Self Publishing.
Image Credit: Illustration by the author.