Desktop Publishing Brochure Paper Tips: Help Choosing the Best Paper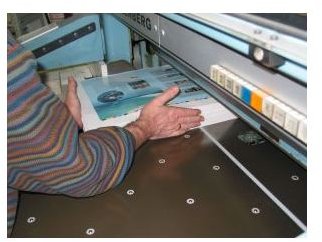 Overview
When it comes to choosing the best desktop publishing brochure paper, there are many factors to consider. Of course you will need to choose the right paper size, but that will likely be decided upon when you initially create your brochure. Another point to think about is whether you will be printing the brochures on your own desktop or office network printer. If you will be printing them locally, you will need to shop around for the right paper. If you will be turning your brochure over to a professional printer, you must discover what options are available with the printer of your choice.
Weight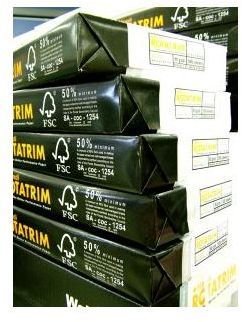 It is important that you choose paper thick enough to produce a professional quality brochure. A paper's weight refers to the weight of 500 sheets of the same thickness. When selecting desktop publishing brochure paper, the ideal weight depends greatly on your requirements.Consider what you want to do with the brochures when deciding on a thickness as well. For instance, if you are making sales brochures for a bulk mailing, you may wish to purchase lighter paper than you would if you were making travel brochures to place in card racks at your office and other locations. You may wish to print sample brochures onto sheets in a variety of weights to determine which one has the feel and appearance for which you are aiming. Start with some 65-pound card stock to 100-pound paper.
Color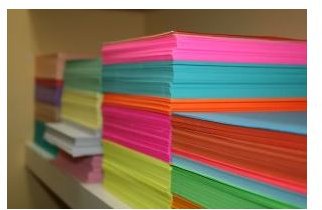 If your brochure contains lots of vivid images, graphic text and logos or other colorful design, you may wish to choose plain white paper so that the appearance stays as true to your original design as possible. However, if your brochure is comprised mainly of black or otherwise solid-colored text, you can add a little more interest by selecting brightly colored paper. Brochure paper is available in everything from varying shades of white to light colors, bright colors, metallic colors and even black. Consider the impact you wish to make, colors associated with your business or organization and the ease of reading the brochure when printed on the color of your choice.
Finish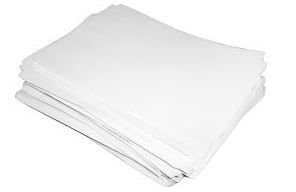 There are a few different finishes of desktop publishing brochure paper from which to choose, as well. The two most common finishes are matte, which has a muted, lusterless finish and gloss, which has a lustrous, shiny appearance. Other paper finishes that might be available to you include satin, which has a smooth finish, antique, with an aged appearance, parchment, linen and wove.
If you want your brochures to have a magazine-like quality, select a glossy paper. This finish will make pictures pop and grab potential customers' attention more quickly. On the other hand, if you are trying to produce a brochure that appears a bit more subdued, then a matte finish may be your best bet. If you are having your brochures printed by a professional printer, ask if they have a swatch book or samples available that you can view and feel before making your decision. If you are printing your own brochures, visit a paper supply store and check out various finishes for yourself. Viewing them online or in a catalog may not provide a realistic enough idea for you to make a decision.
Composition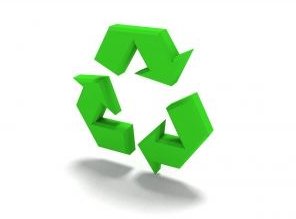 Depending on your business or organization as well as your consumer or client base, another factor to consider when choosing desktop publishing brochure paper is whether to use recycled or otherwise environmentally friendly paper. If doing so is necessary to remain true to your mission statement and reputation or if you are looking to improve your current standing, you are in luck. Finding eco-friendly paper products is becoming easier all the time. If you are outsourcing your brochure print job, seek a professional printer who incorporates green printing practices. Be sure to note somewhere on the brochures that you are using these methods.
Budget
Perhaps the most important consideration when choosing the best paper for your brochure is knowing what you can afford. If your budget allows for high quality paper, do not skimp in this area as doing so will be evident in your results. This does not mean, however, that you cannot produce professional looking brochures on a tighter budget. Choose the best paper that you can afford. Consider printing fewer brochures for the time being in order to utilize the best paper possible. Creating good quality brochures to promote your business will result in a larger client base and, in turn, a larger budget for your next batch of brochures.
Image Credits
Offset Printing: sxc.hu/Martin Simonis
Printer Paper: sxc.hu/Lotus Head
Colored Paper: sxc.hu/Elvis Santana
Paper Stack: sxc.hu/Sarah Williams
Recycle Symbol: sxc.hu/Svilen Milev