Software Programs for Writing a Book: A Guide to the Best Options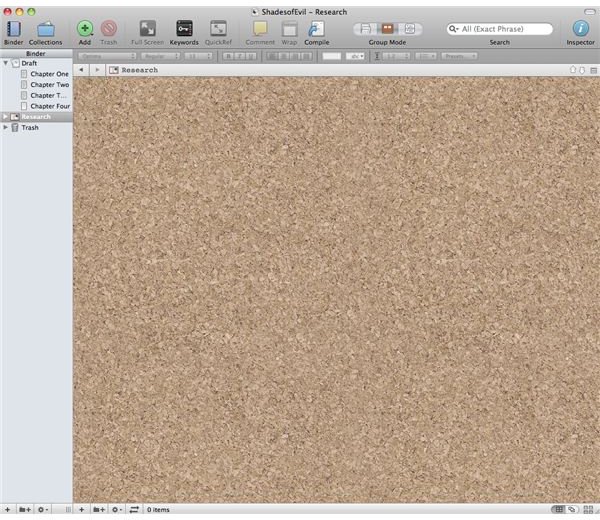 Introduction
If you have been writing for any length of time, then you will know that more goes into writing a novel or a book than typing words in a word processor. While I will include word processors for you to consider, I will also include software that will help you outline your plots and characters, compile your research and more.
Scrivener 2.0 Software for Writers
Scrivener 2.0 offers more than a simple word processing program. It will help you collect your research, whether it be in text form, web pages or multi-media. You can also outline your novel and write it within the program.
The one thing I really like about this already versatile program is that you can write your novel or book in separate chapters, and then compile them for eReader devices such the Kindle or the Nook. Alternatively, you can compile your book into other formats, such as Word or .rtf. A free trial is available.
Dramatica Pro
Are you stuck for a plot idea or on a character's motives? Dramatica Pro can help you flesh out your characters and plots so that you can write your novel with more confidence. This program does have a learning curve, as well as 250+ questions that you need to answer to flesh out your characters and story line(s). Dramatica is not for everybody, but I thought I would mention it because when used properly, it is a good piece of software that will help you write your book.
Character Writer
Character Writer is software that will not only help you flesh out your characters, but determine how well they will interact with other characters that you create. This software will also help you generate characters and plot ideas. Generate names for your characters, determine their psychological profile, appearance, and more.
Perhaps the best part of this software is determining how your characters will fit in your story arcs, beats and scenes. This will help you to determine whether you have created the right type of character for your story or if he or she might be better suited for a sub-plot.
NovaMind Pro
NovaMind Pro is a free outlining tool that will allow you to take a central concept and branch out connecting ideas in a radial pattern. If you are familiar with mind mapping, then you will know what I'm talking about. If not, think of mind mapping as a spider web. The spider is the central concept, while the connecting ideas are the unfortunate insects. With NovaMind, you can view your outline as a mind map or a linear list. A free trial is available to test out this program.
Pages
Pages is several steps up from Microsoft Word where page layout is concerned. You can place an image exactly where you want it on the page and not have it snap to a spot where the program thinks it should go. You have total control over how your documents look.
If you need to work with Word, you can export your Pages documents into that format. Exporting them into ePub to create instant eBooks for a variety of eReader devices. The only thing I don't like about Pages is that the format is proprietary. If I want to open the file in any other program, I first have to export it to an .rtf or other readable format.
OpenOffice
Many writers use this software to write a book because it is a bloat-free alternative to Word. As far as layout goes, you can insert indexes and bibliographies easier. You can also place images exactly where you want them to go. I almost forgot to mention that this program is free.
Nisus Writer
I have used Nisus Writer to write my books for a decade now. Originally, I bought it because it handled long documents better than Word. I've been hooked ever since. As far as layout is concerned, you can add images, tables, table of contents, indexes and more. Nisus is great for basic interior layout, but I would not rely on it for professional layout. For that, I would use InDesign.
Conclusion
I hope this article gave you some good starting points to use in your writing endeavors. If you use a piece of software that I have not included in this list, please feel free to add it in the comments section, telling us why you like it.
Resources