Breakfast Menu Design: Tips to Tantalize and Make Them Want to Come Back for More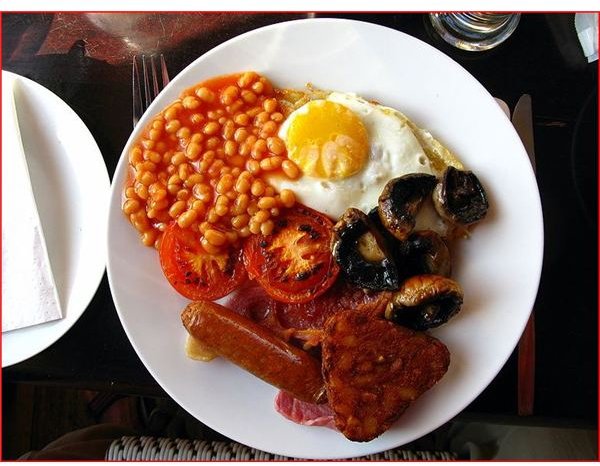 Overall Concept
Breakfast menu design entails, first and foremost, setting the tone for the kind of breakfast eatery you own that reflects the vibe you want your patrons to feel as they eat the first vital meal of the day and get plied with coffee. Whether we're talking about a menu that has every breakfast item imaginable or it's more of a coffee shop with the traditional muffins and scones that accompany caffeinated beverages, the restaurant should have its own special kind of ambiance.
The menu, which consists of menu listings (which can include colorful descriptive language or not), borders, boxes, images, graphics, and any other visual adornments you can think of, will convey what that atmosphere is. Take a look at some of the many examples you can find at 10 Great Restaurant Menu Templates. There are a few breakfast menus among the bunch and those samples will give you ideas (or the means to make the whole menu online if you prefer).
Image courtesy of wikimedia commons
Where to Put What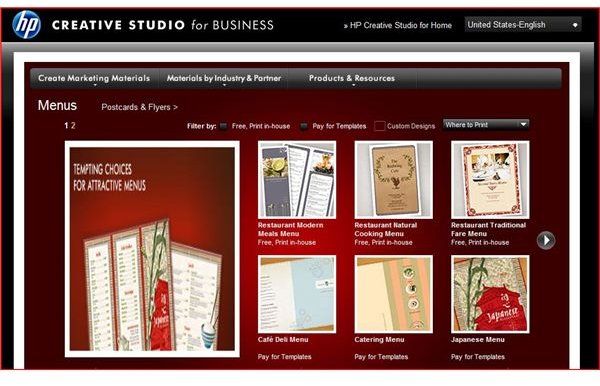 It seems to be a natural human tendency for people to gaze at the top right corner of what is presented to them, perhaps because for centuries the writer of a letter generally put their name and organization there. But that's just my crackpot theory, the fact is, research has demonstrated that a when people receive a menu, that is where they look.
So that means you should put your most popular item up there and make sure it sounds as appetizing as possible. If you want images on your menu, be sure and put a tantalizing picture of it there. Check out what HP Creative Design Studio has for menu design templates available.
Drawing further on your new found knowledge of human psychology, research also shows that the human eye will then drift naturally down to the middle of the menu. This is generally accepted as the "zone of attention" so make it stand out. Placing the most expensive dishes you make there is a good idea because folks will either decide to throw frugality to the hungry winds and buy it or, it's there as a nice comparison piece that will make that first item above seem like a better idea now. Even the colors you choose create a certain impact and you can read all about that in Overview of Color Symbolism in DTP.
Be Descriptive, Make it Easy to Read, and How About a Side of Magnanimity?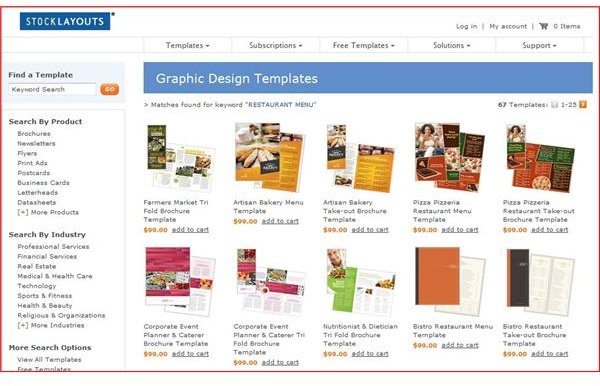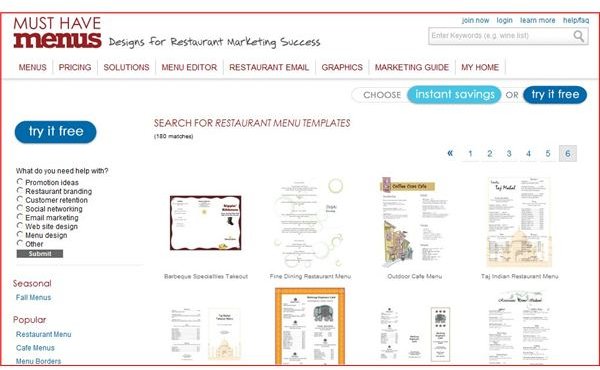 If you're offering some exotic or unfamiliar dishes, be descriptive with them or include images. You never know if a certain dish might make a loyal and consistent patron of someone. But if the patron shies away from that delectable meal because they don't know what it is, that ship has sailed. Make use of graphics that grab the eye's attention.
Divide the menu into clear-cut sections using stylized borders, boxes, or varying fonts/font styles. Patrons aren't generally interested in seeing a menu that reads like a book, it can be annoyingly overwhelming. Inject a little pizzazz and entices those pallets. To see more breakfast menu design examples, and have the option to purchase ready-made templates if you wish, checkout MustHaveMenus.com or Stocklayouts.com.
There is a significant portion of the population, especially among the increasingly large percentage of our elderly patrons that suffer from diabetes. Diabetics have to adhere to specific eating regimens to remain healthy. Catering to a diabetics needs on your menu with a meal or two just for them would be a worthy gesture for any restaurant that provides the first meal of the day to its patrons.
There are four great meal options detailed for you at the best breakfast menu for diabetics that you could easily include on your menu. Whatever design options you choose, put your heart and soul into making it the kind of menu that makes customers want to return again and again. Put the same care you put into creating delicious breakfast dishes into it.
Sources
Must Have Menus https://www.musthavemenus.com/guide/restaurant-management/menu-basics/restaurant-menu-design-tips.html