Ten Free Festive Holiday Backgrounds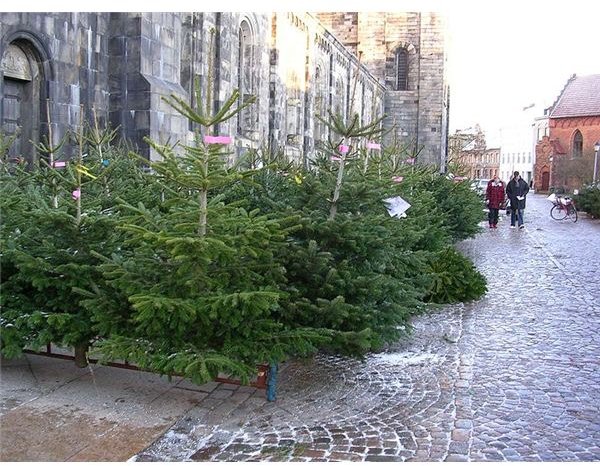 Festive Holiday Backgrounds
The ground turns to white, the lights get bright, and there's lots of delight! Terrible rhymes aside, the holidays are a neat time for everyone because we always push ourselves to go the distance for our friends and family who have supported us throughout the entire year. We also get a little more creative, what with work and school being a little bit more relaxed right around the holiday season. So what happens if you decide to do a little creative project for the holidays but don't really have a clear idea of what it is you're going for? Not to worry! We've collected 10 very fun and festive holiday backgrounds for whatever you may need them for.
(Click images for a larger preview.)
Source: https://commons.wikimedia.org/wiki/File:Julgransf%C3%B6rs%C3%A4ljning_utanf%C3%B6r_Lunds_domkyrka.jpg
Merry Christmas by dimant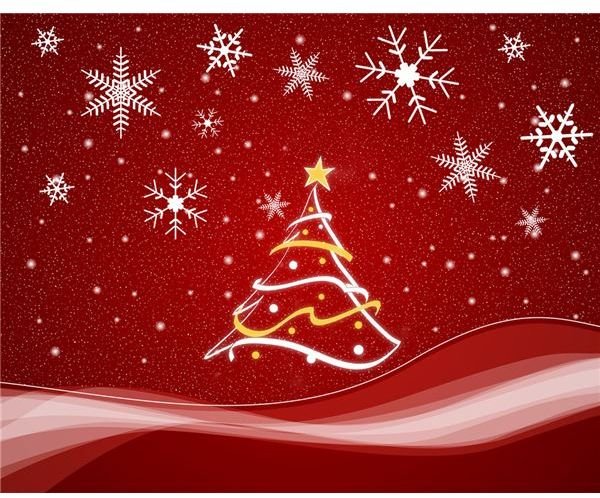 To start off we have a pretty simple and modern design that's fun and interesting. The colors are all very appropriate and should fit in well with a Christmas decoration that is more red or gold in color scheme. Since the focus of the design isn't very large it leaves a lot of room to make additions where you choose, so it's an excellent choice if you're looking for something on the customizable side.
Source: https://fav.me/dpaeig
Christmas Tree by DreAminginDiglTal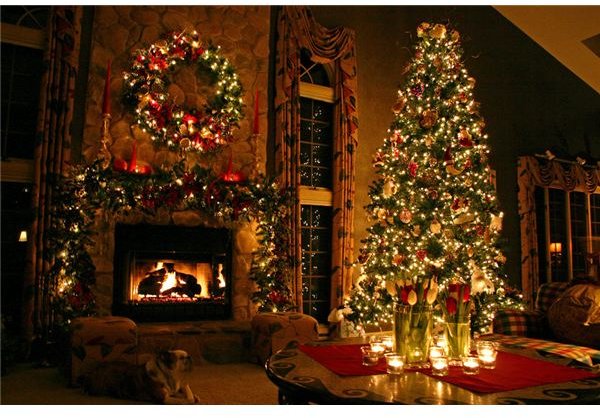 Christmas Tree is a lovely photograph that can serve as the perfect holiday backdrop for a more classy themed holiday card or website. This picture encompasses all the key elements of Christmas, as well as some stuff you wouldn't expect such as the red and white roses which are tastefully arranged on the table.
Source: https://fav.me/dg01qd
Christmas In November by PIXEL-Of-DOOM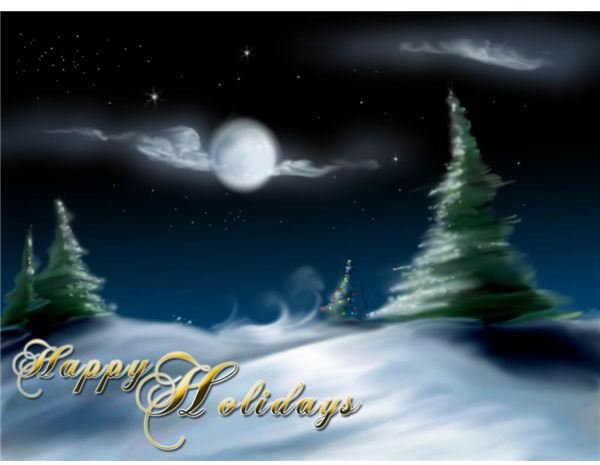 I won't lie, I absolutely love digital painting styles. No offense to the old styles of painting, but there's something so interesting and unique looking about works of art like this. This really is a great piece that is the holidays without over doing it. If you like simple and clean this is your background.
Source: https://fav.me/d78kng
Hanukkah Time by Ronnie-Long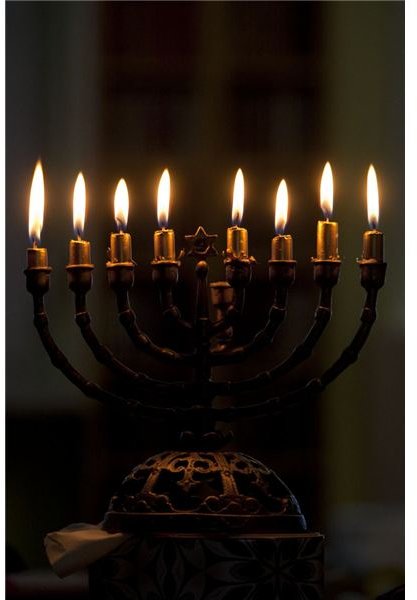 It was difficult finding a good background that represented Hanukkah and I feel it's far under represented in the grand scheme of things. So I did my best and luckily found not one, but two great images that I think you will enjoy. This one in particular is a very well done photograph and should be easily customizable given that it is free of anything distracting and has a fair amount of negative space.
Source: https://fav.me/d2gepxb
Chanukkah 2 by mongrelnomad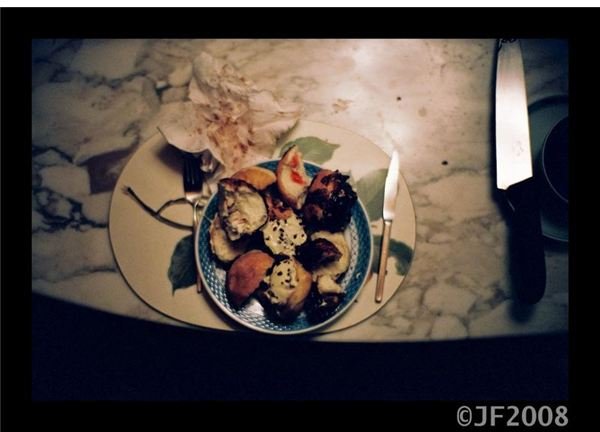 Food is a must for any holiday. It represents the bounty of our work from the entire year and allows families to cook and dine together when they are otherwise separated. This is a stunning plate of traditional Hanukkah dishes that is well lit and carefully prepared.
Source: https://fav.me/d1s5okf
Specular Holidays by ftpaddict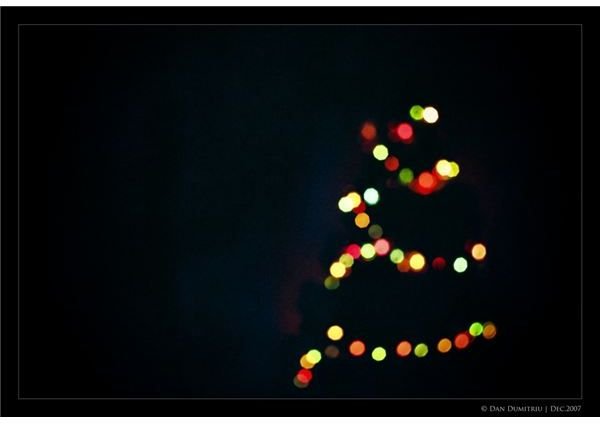 Abstract works are great for backgrounds. While I'm not big on abstract art, especially for something so well represented as the holidays, this definitely provides the face we come to expect when dealing with the holidays. The sparkly multi-colored lights and large amount of negative space leave lots of room to add your own touch to this great holiday background.
Source: https://fav.me/d1773vn
Presents by Melary11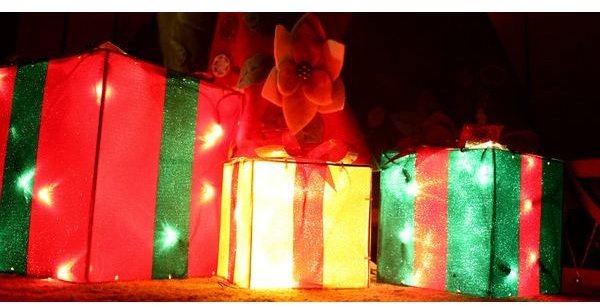 Presents! Who doesn't love presents around the holidays? They make you feel appreciated by others and giving them returns the good cheer. This bright and colorful background is wonderful if giving and receiving presents really strikes you as the forefront of the holiday season.
Source: https://fav.me/d1rpglt
Christmas Fairies by gfx-sheep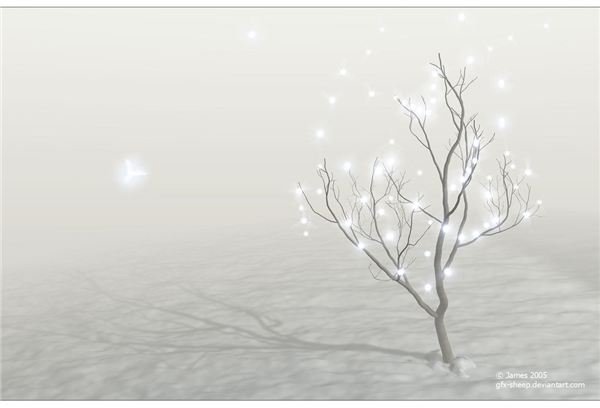 Simple is what all customization projects strive for when looking for a base and this background delivers. I've always preferred a pure white or soft white themed Christmas because the multi-colored lights often remind me more of a disco than the holidays. So when I saw this I knew I had to feature it and I'm sure you will find good use for it in your DTP project.
Source: https://fav.me/dfrkhg
Little Star by armene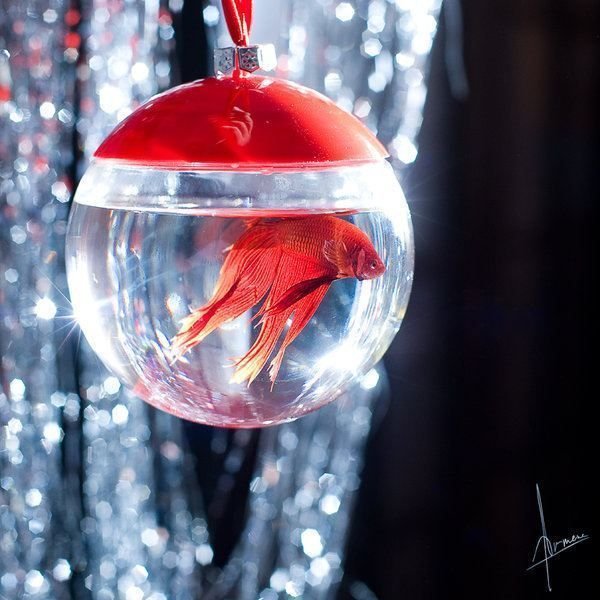 Bettas are my favorite fish and mean a lot to me so when I saw this guy I had to feature him here. It's definitely out of the ordinary but still in the spirit of the holidays. Oh and don't worry, the fish was returned to his much larger tank shortly after being photographed.
Source: https://fav.me/d2fvxra
Winter Blues by Chubby-Cherry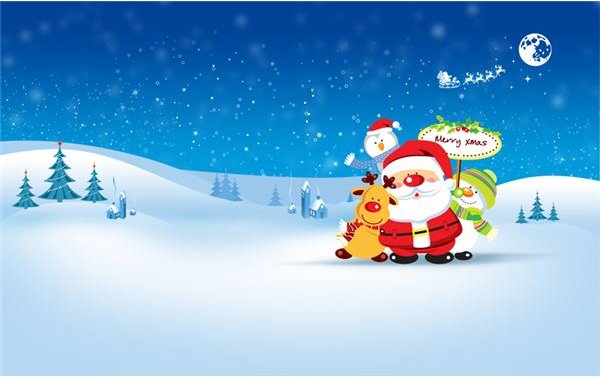 What are the holidays without a little cute and fun? So here's something I've found that is both cute and fun! There is plenty of space to add your own sayings and messages, so please enjoy!
Source: https://fav.me/d1rrt6p
Credits
All images used for promotional use only. Thank you artsts for all your great work and I hope everyone reading has an amazing holiday season.