Create Warm and Inviting Thanksgiving Invitations: Tips & Tricks for Home Desktop Publishers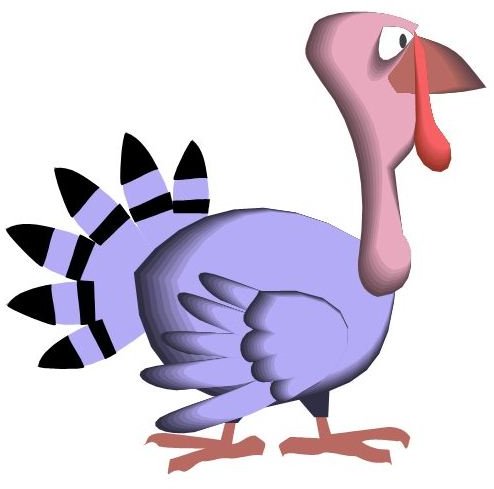 The holidays are upon us and it will soon be time to start preparing the turkey and setting the table for your family and friends on Thanksgiving. Sending an invitation for your Thanksgiving dinner can be a warm and friendly way of letting people know that you want them to share this special time of year with you and your family.
Even if you are having guests who are automatically expected to attend or who know they are traditionally on the guest list, sending them an invitation is still a great way to start off the holiday season and set the mood. It can also help to clear up any questions that your guests may have about the event, such as what time they should arrive. And if your family is one that switches hosts between different relatives every year, it is a convenient way to make sure everyone knows that you are the one hosting the dinner this year (and an easy means for including directions, if needed).
Creating Your Invitations
Here are a few tips in helping you to create invitations that reflect the warmth and elegance of the season.
Paper:
Instead of using the traditional white card stock or greeting cards opt for something that is a bit darker and warmer in shade such as a warm cream or even parchment. You can find card stock that will be great for this or even choose an invitation kit for special occasions that you can easily print your Thanksgiving Invitations on.
Fonts and Colors:
When choosing your colors you will want to keep that warm toned theme in mind and choose rich fall colors such as rust, burnt sienna, dark forest green, and dark burgundy. Gold makes a perfect accent color, especially when you use a subtle gold tone as a shadow for your main text.
Fonts such as Ancestry ST, Andalus, Bernard Tango, Calligraphy, Chuzzlewit, French Script, Goudy, Handscript, Lydian, Monotype Corsiva, Shelley Andante, Tiranti Solid, and Vivaldi all make excellent choices in fonts for this project. You may wish to mix a couple of those styles, using the script style of fonts for headings while using one of the other choices for the informational text to make it easy to read.
Graphics and Final Touches:
Choose graphics that reflect a Thanksgiving table or other fall themes that compliment the colors you have chosen. Simple fall leaves or cornucopias make excellent choices here as do candle light tables and traditional images of a Thanksgiving dinner.
Some small touches that you can add to make your invitations really shine can include finding thin gold tape that is often available around the holidays to trim the borders of your invitation with. Just place it around the edge of the paper and fold over to cover both sides, but again you only a very tiny row of this. Another great touch is to choose envelopes that are dark, reflecting the same color choices that you used for your text, and writing the addresses with a gold calligraphy pen (all of which you should be able to find at any craft store). It is a subtle touch that can enhance the hard work you used in designing and printing your invitations.
Some Final Thoughts
Keep in mind that the formality of the invitation will set the mood for your Thanksgiving Dinner, so you want it to reflect the same elegance and care that you will set your holiday table with. Let that warmth and joy of the holidays inspire your creative side and you can easily create beautiful invitations for Thanksgiving.
This post is part of the series: Making Great Invitations
Tips, tricks, and ideas for making unique and great looking invitations