How to Make a Magazine Using InDesign CS3 (or Better)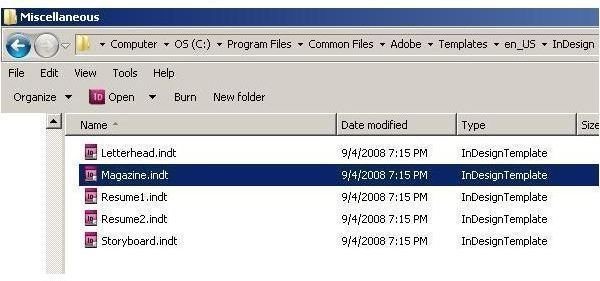 Getting Started WIth a Template
Those who want to know how to make a magazine using InDesign CS3 (or a newer version of InDesign) can choose to begin with a magazine template. This approach gives you a head start in the process because the template will have your cover and pages laid out for you already. All you have to do is insert your own graphics and content and you will have your own magazine template that you can save for use every month.
Finding magazine templates is easy. You can check your computer for the InDesign magazine template under C:\Program Files\Common Files\Adobe\Templates\en_US\InDesign\6.0\Miscellaneous if you're using Windows, on your Mac under [your hard drive] –> Library –> Application Support –> Adobe –> Templates –> InDesign, or you can check online for magazine templates that are available for free or for sale.
The magazine template that comes with InDesign contains 8 pages which you can use to form the foundation of your magazine. The pages come in a variety of styles and serve as an outstanding starting point for your magazine.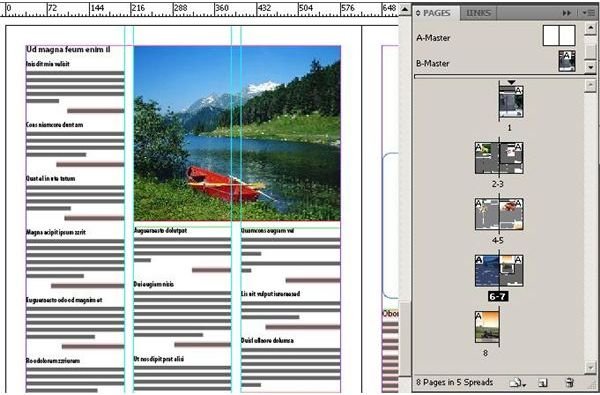 When you find a page deign you want to reuse, you can make it a master page, customize it and then you'll have it ready whenever you need it.
Another approach for how to make a magazine using InDesign CS3 or higher is to create the entire magazine from scratch. Although this is a detailed process, you will find an overview of the process right here.
Define Your Pages
When you create a new InDesign layout, specify appropriate dimensions for your magazine, as you would for any layout.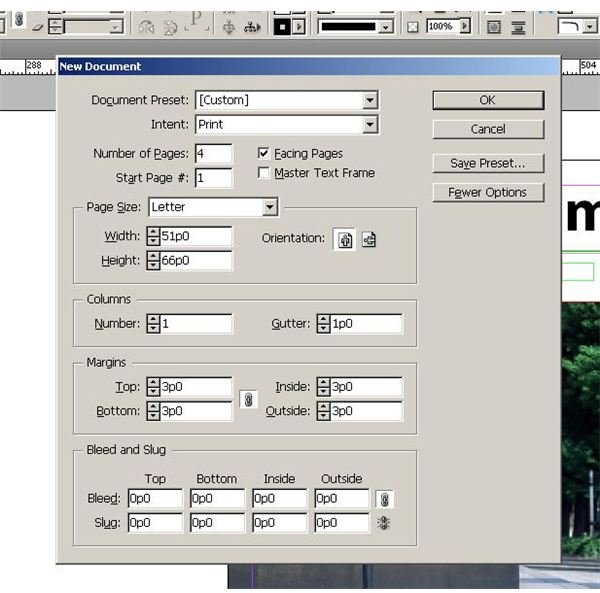 Be sure to set the number of pages and check the "Facing Pages" box. Now you can set up your master pages that will include your header and page numbers.
To create your master page, click the "Pages" window or press the key.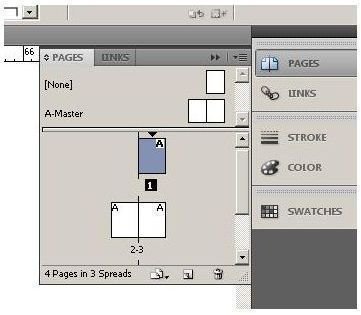 Now, double click the "A-Master" and create your master pages. Here you can add your page numbering, background images, headers, etc. that will form your magazine. Master pages work to give your publication a consistent look throughout, so you can set your basic layout and then create as many pages as you want throughout your document with the same look. Once you apply your master page to an InDesign page, you can add content to it as necessary to create your magazine.
Creating a new master page is easy. First right click on the top section of the pages window and then choose "New Master."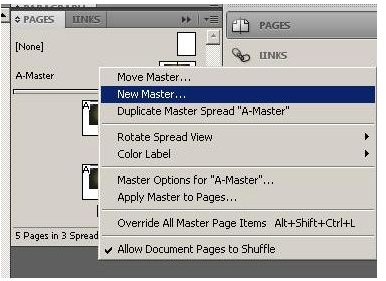 The master page forms the basis of a page design. Once you have it configured, you can apply it to any page you create.
Wrapping it All Up
Now that you know how to make a magazine using InDesign CS3 or later version of the popular Adobe package, give it a try. Getting started is a lot easier when you have a template, but if you design your magazine from scratch you can use it as your own template to use over and over again.
Image Credits: Screen shots taken by Bruce Tyson