Sample Wording for Wedding Programs: Tips for Creating Your Own Programs for That Special Day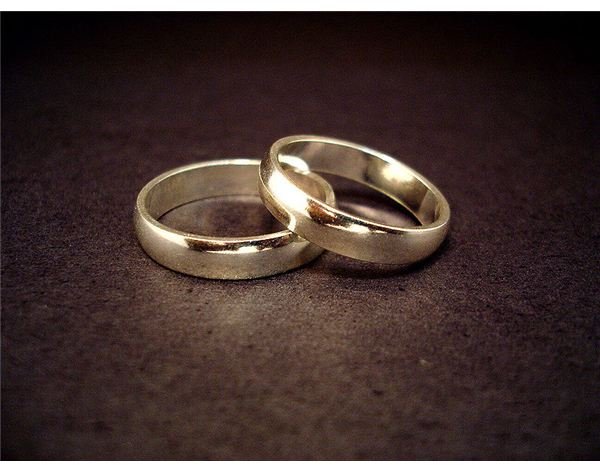 Overview
Traditionally, wedding programs were strictly used to explain the rituals that were to occur on the big day. Today, a couple's creativity
really comes through to welcome the guests and add their own special details to the wedding. Typically, the ushers at the wedding will hand out these programs as guests arrive. However, they may also be placed in a decorative basket and left next to the entrance to the wedding ceremony. Whichever way you decide to present, you may want to look at sample wording for wedding programs to find the perfect words to use.
Elements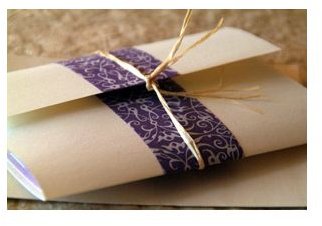 After you determine how many programs you will need for your wedding, you will need to take a look at the elements of a great wedding program. This typically includes a general introduction, then the ceremony order, the names of the individuals in the wedding party, and then a closure or special note.
Introduction: The Introduction of a wedding program should include the names of the bride and groom, the date of the wedding ceremony, as well as the location, city, and state.
Ceremony Order: The Ceremony Order should consist of a prelude, seating, readings, vows, and processional. The musicians, song titles, and lyrics should also be presented in the program. Be sure to list all the events that will occur that day in order.
Wedding Party: The Wedding party section of the program should include the names of all participants in the wedding. Use titles, such as Mr. Mrs. and Miss, as well as full names. Try to exclude nicknames while presenting thanks in the wedding program.
Final Section: The Final Section should incorporate a closure or a special note to the guests of the wedding. The hosts of the wedding should also be given special thanks towards the end of the program.
Wedding Program Wording
The Marriage Ceremony Uniting
Brandy A. Burgess
And
Travis F. Dishaw
On Saturday, May 2, 2011
At half past four o'clock
St. Mary's Church
Ogdensburg, New York
Prelude…………………………….. "Total Eclipse of the Heart"
Solo……………………………………"White Wedding"
Lighting of the Candles
Seating of the Mothers
Processional……………………….."I Do Cherish You"
Invocation
Wedding Message………………..Rev. James Anderson
Solo……………………………………."Because You Loved Me"
Exchange of vows
Exchange of rings
Announcement of marriage
Solo……………………………………"I Could Not Ask for More"
Presentation of Bride and Groom
Recessional…………………………"Ode to Joy"
In Conclusion
Sample wording for wedding programs can help the bride and groom to create a program containing a creative schedule of the big day. Feel free to add a special message to your special friends and family who have made your wedding a special one.
References
Text Sources:
Photos Courtesy Of:
Wedding Program: Creative Commons License
Wedding Rings: Creative Commons License