Make Your Own Baby Shower Invitations That Highlight Homemade Environmental Consciousness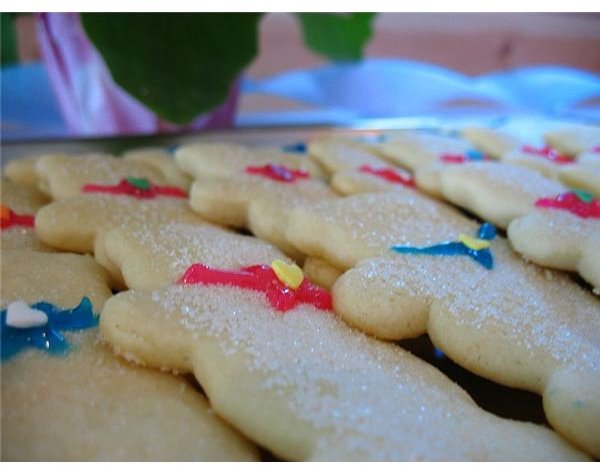 Choosing Paper for Homemade Baby Shower Invitations
When you sit down and consider how to make your own baby shower invitations, budgetary considerations determine the choices of paper, decorations and even themes. For example, plantable paper contains flower seeds and allows for the invitations to be literally planted in the yard to yield a crop of wild flowers. Unfortunately, the cost(1) can be quite staggering; one vendor charges as much as $25 for 10 sheets of 8½ by 11-inch sheets.
In contrast, 250 sheets of 100 percent post-consumer paper of 80 pound card stock(2) quality retail for about $23. Add to this the cost of envelopes as well as a potentially sizable guest list and it makes sense to go for quantity over uniqueness.
Picking Out Decorations
Do not mar the environmentally friendly approach by relying on foil stars, plastic ribbons or difficult-to-recycle metallic adornments. The ultimate décor – for the mom-to-be who plans ahead – is the collection of pressed flower petals and grasses. For a less time-consuming baby shower invitation décor option you can look no further than the spice rack.
The reds of paprika and the greens of sage add gorgeous color complements to any homemade baby shower invitation's décor. Mustard seeds (from pickling spice) add a biblical twist while caraway seeds complement earth tones. Add a bit of smell to the invitations by adding mint or cinnamon. Dried twigs – plentiful in autumn and winter – also make great decorations for the eco-conscious invite.
Making the Invitations
Choose a design and make a template. Draw the template on each invitation. You may opt to cut the paper in the shape of a diaper, onesie, bear or heart.
Print the invitations. There are numerous free baby shower fonts that create just the right whimsical look and feel for the invitations.
Cut the invitations to fit the envelopes. Fold them neatly in the middle with a ruler for a crisp edge.
Decorate with natural items. As outlined previously, some non-toxic clear liquid glue forms a base for flowers, herbs, spices and other natural decorations. If you have the resources, consider substituting ribbons with straw or jute.
Putting It All Together
Environmentally friendly homemade invitations are just the beginning of a great 'green' shower experience. Complement the theme with potpourri party favors, homemade recycled glass gifts and seed packet decorations. Encourage party guests to 'think green' by registering at stores that specialize in organic baby clothes and natural wood toys. When notating on the invites the types of gifts that are preferred, be sure to also specify whether a shower is adults-only or is open to the attendance of children.
Of course, you can make your own baby shower invitations that are totally environmentally friendly by choosing online invitation sites to send electronic greetings. Nothing is more eco-friendly than an e-greeting that does not require the use of paper in the first place. Unfortunately, this type of invitation is not as much fun to make or receive as the paper version – yet.
Sources
Photo Credit: "Baby Shower Sugar Cookies" by Micah Taylor/Wikimedia Commons at https://commons.wikimedia.org/wiki/File:Boy_or_girl_sugar_cookies_with_blue_and_red_bows.jpg