Free Patriotic Coloring Sheets for Children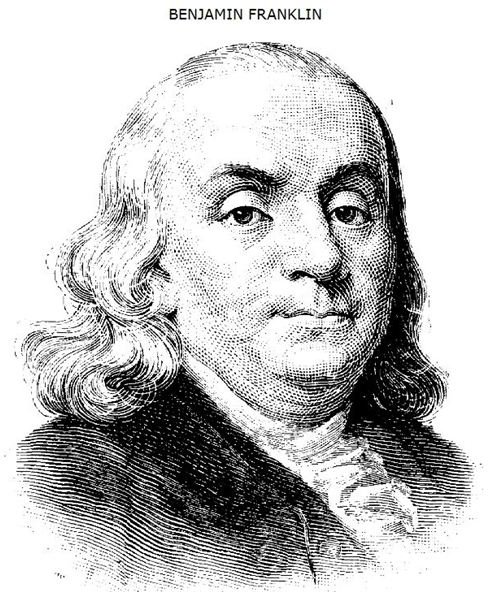 When an American says that he loves his country, he means not only that he loves the New England hills, the prairies glistening in the sun, the wide and rising plains, the great mountains, and the sea. He means that he loves an inner air, an inner light in which freedom lives and in which a man can draw the breath of self-respect. ~Adlai Stevenson
If ever there were a time to be patriotic and to teach children the love of country, it's now. Coloring pages are a fun and educational activity that can be handed out in schools or at home, as well as anywhere in between. This article features five fantastic sites and dozens of great coloring pages for you to choose from.
Friends Across America
Friends Across America offers up a great deal of different patriotic coloring sheets, as well as educational coloring sheets that can help you teach children about important people, places, and symbols. They include important historical figures like Benjamin Franklin and George Washington, places like Mount Rushmore and Niagara Falls, and symbols of America like the Great Seal of the United states and the American Bald Eagle. A fantastic selection of coloring sheets, so you're sure to find something you'll love.
Apples 4 the Teacher

If you're looking for super cute patriotic coloring sheets, head over to Apples 4 the Teacher. A4T has quite a few cute patriotic cartoon coloring sheets, as well as a few educational coloring sheets that are sure to be a great addition to your coloring sheet collection.
Patriotic Coloring Pages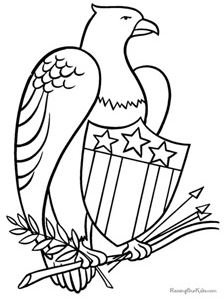 Easily the best site of this feature, Patriotic Coloring Pages from Raising Our Kids meets all my criteria! High quality? Yep! The lines of these pages are beautiful and high quality, the images are large for easy printing. Lots of pages? You bet! There are several different categories, such as the American Flag, American History, Memorial Day, American Military, Patriotic Symbols, and even the US Presidents. This site also has very well drawn images,
Free Coloring Pages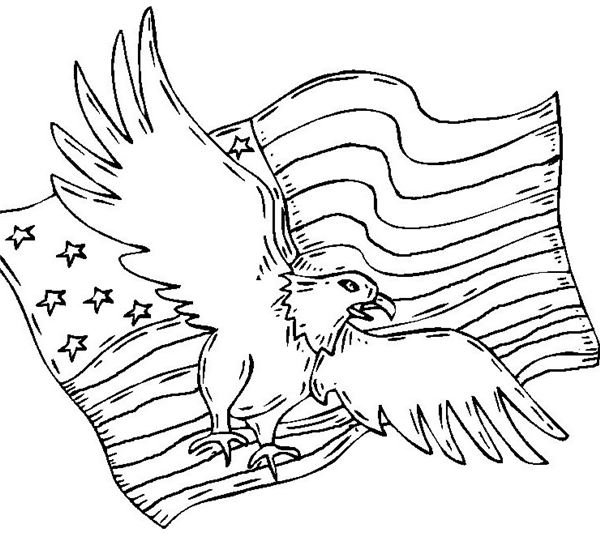 Free Coloring Pages offers up eight different types of patriotic coloring pages, including the Statue of Liberty, American Eagle and the American Flag, the Liberty Bell, and more. Great quality even though the selection is a little on the small side.
Coloring Book Fun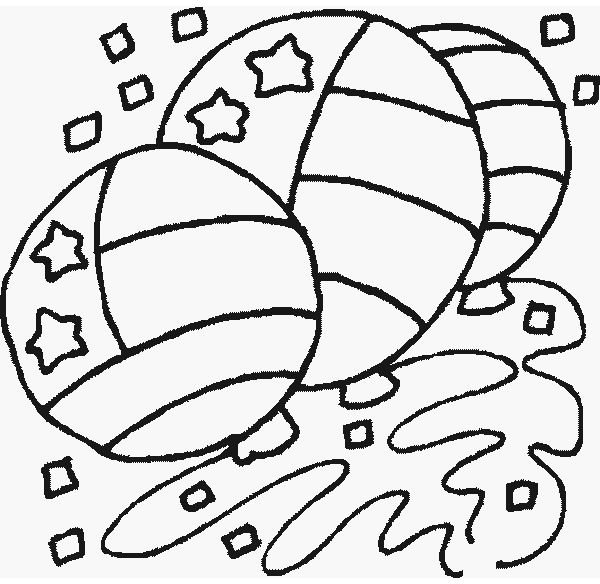 Coloring Book Fun also offers up great coloring pages, including our flag, Uncle Sam, Fireworks, Patriotic Balloons, the Declaration of Independence, and various monuments and important buildings! Coloring Book Fun has a very cute selection of coloring pages that are aimed toward younger children as they tend to be more cartoon-like, as well as have large spaces to color in rather than a large amount of detail.
Image Credits
All coloring sheets are the property of the original websites and are only used for demonstrative purposes.