Microsoft Publisher Daily Calendars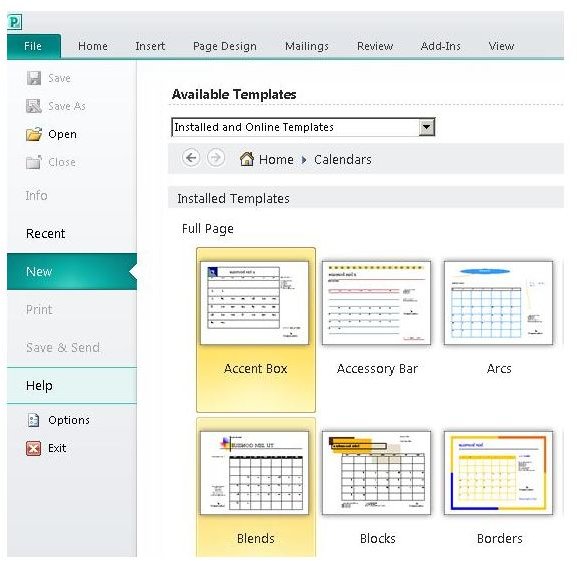 About Microsoft Publisher Calendars
Although mostly in demand at the end of the year as people prepare for the next, anytime is a good time for creating a daily calendar. When you have a program like Microsoft Publisher to work with, creating calendars is fun and easy. Creating a daily calendar to give away is a great way to promote your business while giving your clients something useful. You might even want to create calendars for yourself to help you remember important dates and track the things you need to do.
If you expect to fire up Publisher, load in a template and print, however, you may be disappointed. The templates included with Publisher are all monthly calendars.
In this tutorial, you will learn how to create Microsoft Publisher daily calendars that will make life easier for you and your clients.
Office.com
Just because you don't see any templates for Microsoft Publisher daily calendars right away does not mean that your cause is lost. You can find some daily calendars at Office.com without even leaving your Publisher window. To do this, type "daily" into the search field at the top right of your new document window and then click the magnifying glass (search button).
The results you get should include a "daily planner," a "homework daily tracking form," a "daily work journal," a "contact sheet phone & address sheet," and a "contact phone book pages daily planner." These Microsoft Publisher daily calendars can form an excellent foundation for your publication.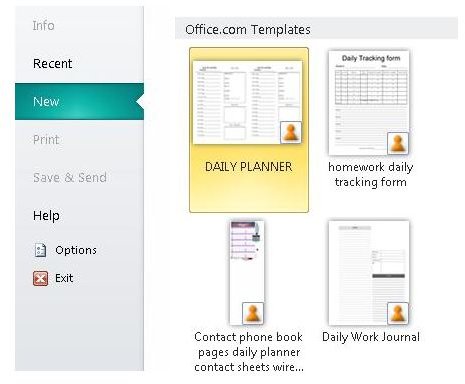 Building Blocks
Another way to get started making your Microsoft Publisher daily calendars is to use calendar building blocks from within the Microsoft Publisher interface. To find the options for this, click on the "Insert" tab on the main menu. Next, on the "Insert" ribbon, choose the "Calendar" option on the "Building Blocks" cluster. Next, click the "More Calendars" option at the bottom of the menu. You will now see the "Building Block Library" window open.

You now see several of the daily calendar building blocks that you can use as part of your design for daily calendars.
Putting It All Together
Now that you have some tools to start with, you can mix and match until you have your Microsoft Publisher daily calendars ready to print. To illustrate, we'll create a publication using the Daily Work Journal" template and then add a daily calendar Building Block to customize it for demonstration purposes. If this were a promotional calendar to pass out to clients, you could add your business information building blocks to the publication as well.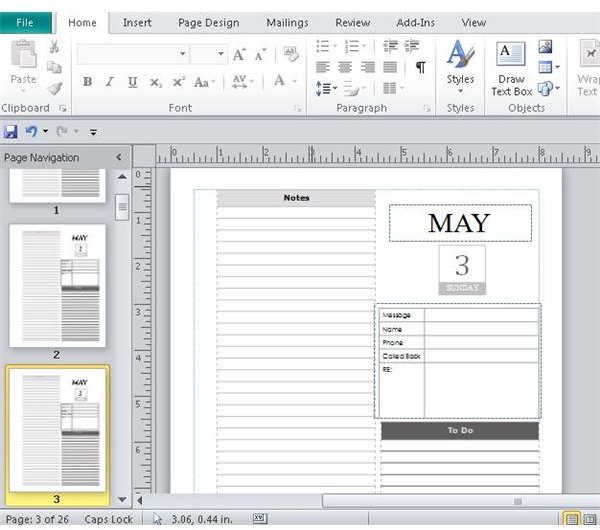 This Microsoft Publisher tutorial showed you how to find daily calendar templates and Building Blocks to a Publisher document. Use this to create impressive daily calendars for you and for your customers.
Image Credits: Screen shots taken by Bruce Tyson