How to Make Digital Stamps: Using Microsoft Word and Other Common Software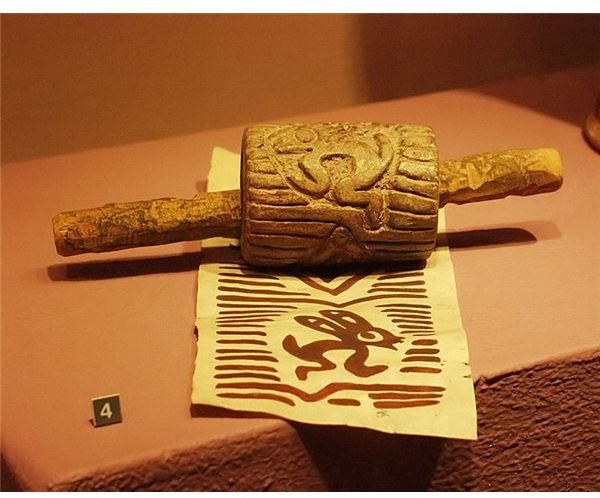 Learn About Digital Stamps
Learning how to make digital stamps has become increasingly popular. These black and white digital images can be manipulated,
printed, and used as traditional rubber stamps. The difference between a digital stamp and a rubber stamp is the fact that digital stamps are simply images. Once printed, digital stamps, or digi stamps, can be colored before being incorporated into a paper craft project. Finished images are great for handmade cards, scrapbooking, and gift tags.
How to Make Digital Stamps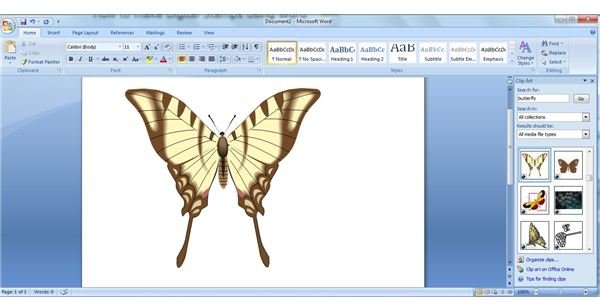 One of the easiest ways to make digital stamps is to use Microsoft Word software. For this tutorial, I will be using Microsoft Word 2007. Begin by clicking "Insert", then "Clip Art". In the Search Box, type the name of the picture you would like to transform into a digital stamp. This could be a flower, butterfly, or any other picture you can find in your Clip Art collection of images. Once you have located a picture you would like to use, click it to make it appear on your page.
Format the Picture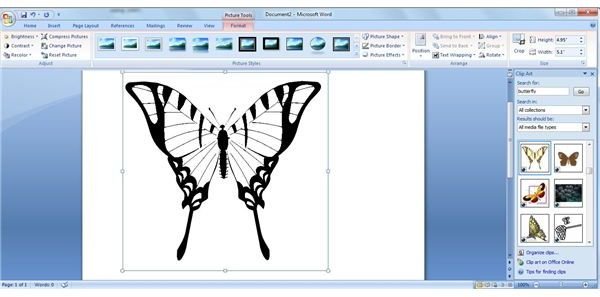 Next, double click the image you choose to transform into a digital stamp. Performing this action will bring you to the "Format" tab on the top of Microsoft Word. If you are using Microsoft Word 2003, double clicking on the photo will make the "Format Picture" toolbar appear. Next, locate the "Recolor" option near the top of Word. Click the button to see the drop down list. From this list, select the "Black and White" option.
Print the Image and Color
Finish creating your digital stamp by printing the image from your computer. Cut out around the picture to see your finished stamp. It's best to print the digital stamp onto thick paper, such as cardstock. Color the digital stamp in using colored pencils or markers. If you prefer keeping some colors in your stamp, you can change the color settings using the "Recolor" option in Microsoft Word 2007.
Limitations of Digital Stamps
When using digital stamps as an alternative to traditional rubber stamps, you may fall into some challenges when working with color. Since the images will be printed using regular printer ink instead of special rubber stamp ink, there may be issues with the ink running. Also, there are limitations on what type of materials you use the stamps on. To create the stamps, the surface must be run through the printer. This limits your digital stamps to simple paper products.
In Conclusion
Although they may look different, a digital stamp and a traditional rubber stamp work in a similar way. Both create designs using ink that can then be colored in or left as is. While there are several ways to create digital stamps, using Microsoft Word is one of the fastest and more effective ways.
Resources
https://www.squigglefly.com/tutorials
https://www.art-e-zine.co.uk/stampps.html
Image Credit: Wikimedia Commons: Smial - https://commons.wikimedia.org/wiki/File:Puebla_-_Museo_Amparo_-_Tampon_lapin_Mexica_1500dC.JPG