Save Money With Free Printable Wedding Programs: Three Online Sources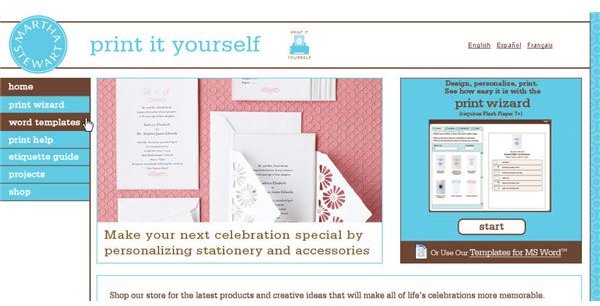 Martha Stewart
As one of the most trusted design professionals around, you know that you can trust the free templates Martha Stewart has to offer. All you have to do is follow the interactive, online print wizard or browse her library of Microsoft Word templates to create these free printable wedding programs on your own computer.
While you are browsing the options Martha Stewart has available, notice all the different free print options available to you. With templates available for virtually any special event, you can save money all year long by creating printed material yourself.
Wedding Programs Fast
Wedding Programs Fast lets you set up elegant programs in a short time. With these templates, you have all the flexibility you need, including downloadable fonts, in case you don't have the ones you need on your computer already.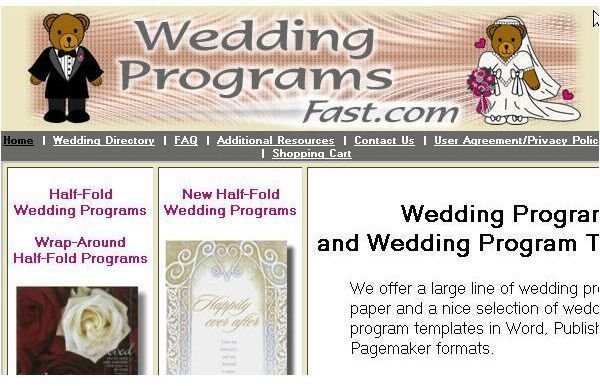 Choose from Word and Publisher formats and you can be designing your wedding programs in no time. Select from landscape and portrait half-page designs, templates for blank paper, Catholic templates, and more. You can even upload your completed programs to have Wedding Programs Fast print them and send them to you in the mail.
Team Wedding
Get an Irish-themed program template and two other beautiful free printable wedding programs at Team Wedding. You don't have to pay high prices for custom wedding programs anymore, with templates like these to choose from. While you are on the site, be sure to read some of their helpful "how to" articles that will help you plan a successful wedding.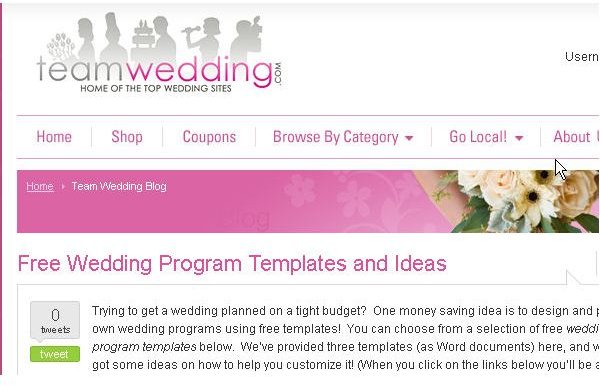 Closing Thoughts
Now you have new options that will make your wedding less expensive and more fun. Still, you need to understand that there are some disadvantages to using free options.
First, you have only a limited selection of wedding programs to choose from. This means that you may not like any that are available to you and will have to settle for something less than ideal. Time is another factor you have to consider. Especially when preparing for a major event like your wedding you may not have the time or energy to devote to producing wedding programs on yourself. Finally, you may have trouble getting print quality good enough for a wedding. In that case, you could always finish your program design and then upload it to an online service to have it professionally printed.