10 Love Quotes for Wedding Programs: Meaningful Sayings to Include on Your Program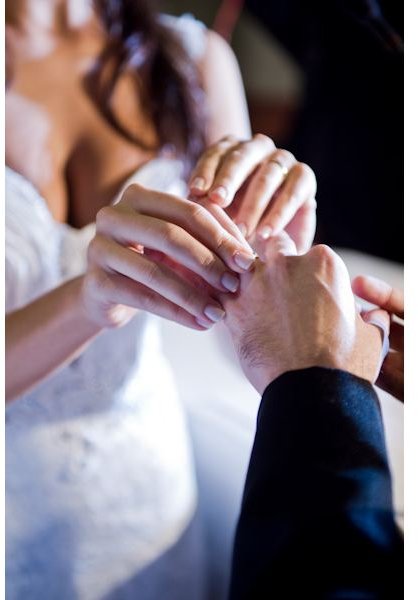 Wedding programs are pretty standard for weddings. They detail the progression of the ceremonies from the big details such as when the bride enters to what song that plays after the couple has been married. These programs serve as great mementos for such a special occasion and should reflect the profound nature of the ceremony it details. Quotes about love are a fine fit for wedding programs because not only are they profound but they are extremely classy and intellectual. The quotes you select should reflect the bride and groom's love in some way. Obviously a quote that a couple has created or recognized in some way over the course of their relationship is the likely choice, sometimes those quote fall through the cracks or simply never occur but don't worry! There are many quotes out there, such as the ones listed in this article, that can have just as much impact..
Related: Free Elegant Wedding Fonts
Related: Wedding Invitation/Reception Etiquette
Love Poem #1
"All you need is love."
John Lennon, in "All You Need Is Love" from Magical Mystery Tour (1967)
Beatles fans will immediately recognize this lyric and even some of you who don't know about The Beatles. This is probably one of the most widely known love quote of all time and certainly one of the finest. It's a clear message that speaks directly to the heart.
Love Quote #2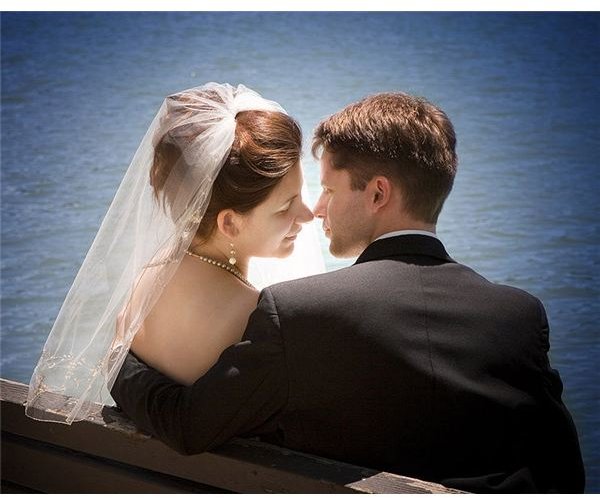 "Love does not consist in gazing at each other, but in looking outward together in the same direction."
Antoine de Saint-Exupery
This quote is fantastic for soon-to-be wed couples because it speaks so many truths about relationships. Love isn't about being infatuated with a person it's about traveling with them wherever you two might go.
Love Quote #3
"But love, I've come to understand, is more than three words mumbled before bedtime. Love is sustained by action, a pattern of devotion in the things we do for each other every day."
Nicholas Sparks in The Wedding
Another great love quote for a wedding program because it explains the depth of true love in that it's not just words you tell someone, it's the big things and little things you do for someone everyday.
Love Quote #4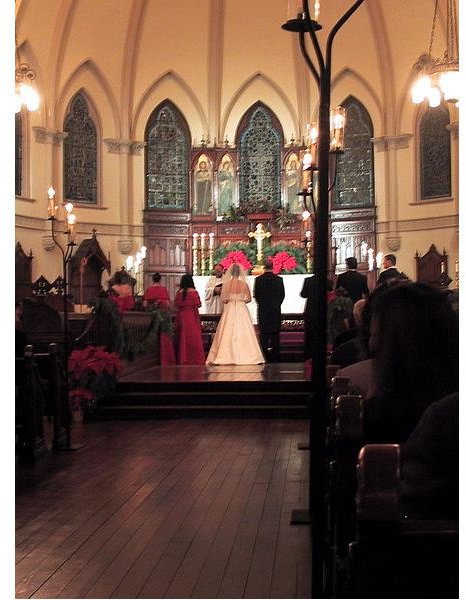 "We have common cause against the night…Why love the woman who is your wife? Her nose breathes the air of a world that I know; therefore I love that nose. Her ears hear the music I might sing half the night through; therefore I love her ears. Her eyes delight in seasons of the land; and so I love those eyes. Her tongue knows quince, peach, chokecherry, mint and lime; I love to hear it speaking. Because her flesh knows heat, cold, affliction, I know fire, snow, and pain…We love what we know, we love what we are. Common cause, common cause, common cause of mouth, eye, ear, tongue, hand, nose, flesh, heart, and soul."
Ray Bradbury, Something Wicked This Way Comes (1962), p. 145.
Alright so, this one is a tad bit long, I know. But, if you have the space to fill, this is a quote that has incredible depth and invokes the senses that come with love, I highly recommend this one.
Love Quote #5
"Isn't everything we do in life a way to be loved a little more?"
Celine (Julie Delpy), in Before Sunrise (1995)
This is a quote that is unique because while it's not directly relate to loving someone or being love, it's a nice tie-in with the who first step of the rest of your life that comes along with weddings.
Love Quote #6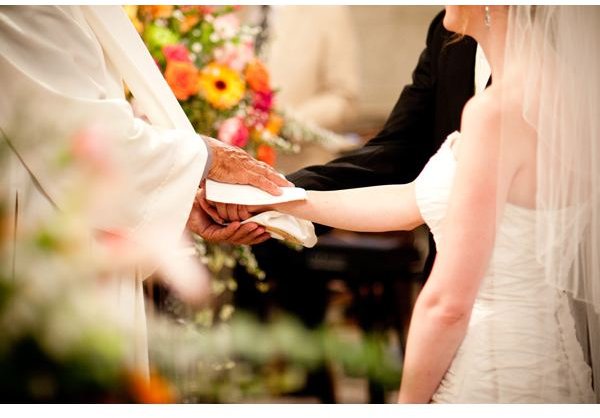 "Love is patient, love is kind, it does not envy, it does not boast, it is not proud, it is not rude, it is not self seeking. It is not easily angered, it keeps no record of wrong. Love does not delight in evil, but rejoices in the truth. It always protects, always trusts, always hopes, always preservers. Love never fails."
1 Corinthians 13:4-8
I'm not an incredibly religious person but I really enjoy bible passages like this one. If you're looking for something a little biblical or even if you just enjoy the quote, I highly recommend this one.
Love Quote #7
"A great love is a lot like a good memory. When it's there, and you know it's there, but it's just outta your reach, it can be all that you think about. And you can focus on it and try to force it, but the more you do, the more you seem to push it away. But if you're patient, and you hold still, well maybe, just maybe, it'll come to you."
Leonard Church, Red vs Blue
I am a huge video-game nerd and if you're familiar with the Red vs Blue machinima series you should be familiar with this quote. Again it's a bit long but it's a nice quote for nerdy couples.
Love Quote #8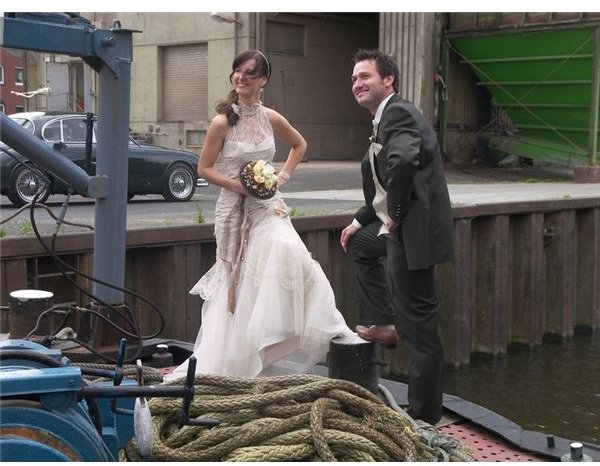 "Where there is the greatest love, there are always miracles."
Willa Cather, Death Comes for the Archbishop (1927), Book I, Ch. 4
Simple and lovely. If you feel your relationship up until your marriage has been full of miracles no matter what they might be, this is definitely the go-to quote for your wedding program.
Love Quote #9
"Love is the substance of all life. Everything is connected in love, absolutely everything."
Julia Cameron, in Blessings : Prayers and Declarations for a Heartful Life (1998)
This love quote is pretty cool because it speaks truths. We all share a common bond. Love. And there should be no stronger bond than the one represented by marriage.
Love Quote #10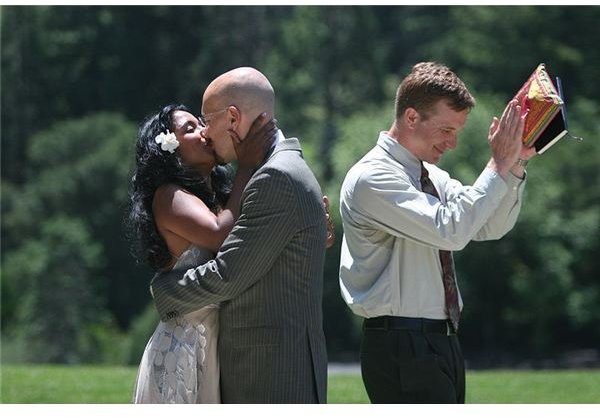 "The Eskimos had fifty-two names for snow because it was important to them: there ought to be as many for love."
Margaret Atwood
Perhaps my favorite out of all of these quotes, so we'll say I saved the best for last. It's not conventional, no. But I agree with the message. Love should definitely have more value and definitely represents the importance of the occasion of becoming married to the one you love.
Misc. Love Quotes
Here's a series of quotes that I enjoyed but couldn't find a place for in the main body of the article, but felt like they still should be shared in case it hits home for you. Enjoy.
"Love is not consolation, it is light"
Simone Weil, as quoted in Simone Weil (1954) by Eric Walter Frederick Tomlin, p. 47
"Love comforteth like sunshine after rain."
William Shakespeare in Venus and Adonis
"The world is wonderful and beautiful and good beyond one's wildest imagination. Never, never, never could one conceive what love is, beforehand, never. Life can be great-quite god-like. It can be so. God be thanked I have proved it"
D. H. Lawrence (1885-1930), British author.
Credits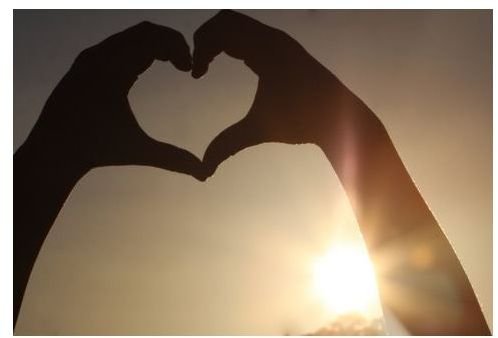 All images are used for promotional purposes only. All quotes are attributed to their authors and sources and are used for promotional purposes.
The images are listed in the order they appear in this article:
https://commons.wikimedia.org/wiki/File:Wedding_Photography_3.jpg
https://commons.wikimedia.org/wiki/File:Backlight-wedding.jpg
https://commons.wikimedia.org/wiki/File:New_Orleans_Wedding_Ceremony.jpg
https://commons.wikimedia.org/wiki/File:B%C3%A9n%C3%A9diction_des_%C3%A9poux_lors_d%27un_mariage.jpg
https://commons.wikimedia.org/wiki/File:100_1131Hochzeitspaar_auf_Ms_Daniel.jpg
https://commons.wikimedia.org/wiki/File:Hallelujah!_I_now_pronounce_you….jpg
https://commons.wikimedia.org/wiki/File:Photography_is_in_my_heart.jpg