Where to Find Pokémon Coloring Sheets for Free

Coloring with Pokémon
As Pokémon becomes increasingly popular among fans, so do Pokémon coloring sheets. Pokémon is the second most successful
video-gamed based franchise in the world, behind Super Mario Brothers. Created by Nintendo in 1996, Pokémon can be found in tons of merchandise, including anime, trading cards, books, and of course coloring pages. The following coloring pages of Pokémon can be used for desktop publishing projects, scrapbooks, or any activity you wish.
Coloring Book Fun: Pokémon Coloring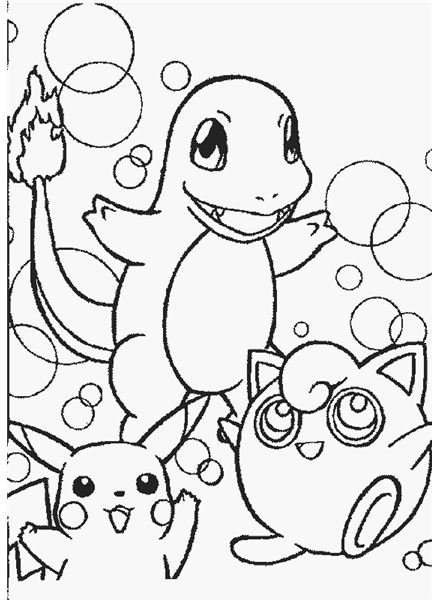 The Coloring Book Fun website provides a collection of free Pokémon coloring sheets for print or download. Click the image icon to enlarge the picture in order to print in full view. You may need to disable your pop-up blocker on your browser if your coloring page does not appear. Find classic pocket monsters that appeared in the first season of the 1998 hit television show of "Pokémon", including electric-shock Pikachu and fire-breathing Charmander.
Coloring-Page: Pokémon Coloring Page
With thirteen seasons and nearly five hundred new pocket monsters under their belt, Pokémon is a common concept among millions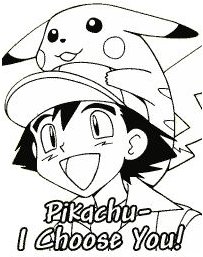 around the world. This Japanese television anime cartoon features Pokémon trainer, Ash Ketchum, who "wants to catch them all". Ash can be seen in a number of these Pokémon coloring pages, along with his number one Pokémon, the adorable but dangerous Pikachu. Click on one of twenty pages to view, print, or download each of these fun coloring pages.
Pudgy Bunny: Pokémon Coloring Pages
Pudgy Bunny is a great resource for action-packed coloring sheets of your favorite Pokémon characters. Find popular pocket monsters, such as Butterfree the bug-butterfly, Meowth the normal scratch-cat, and Dragonite the flying-dragon Pokémon. View, print, and download over twenty-one coloring pages of these battling creatures. Children will also enjoy coloring dot-to-dot activities to enhance their counting skills while maintaining their creativity.
Papa Jan: Coloring with Pokémon
Parents and kids can work together to find their favorite Pokémon pocket monsters to use in a DTP project or home activity. Simply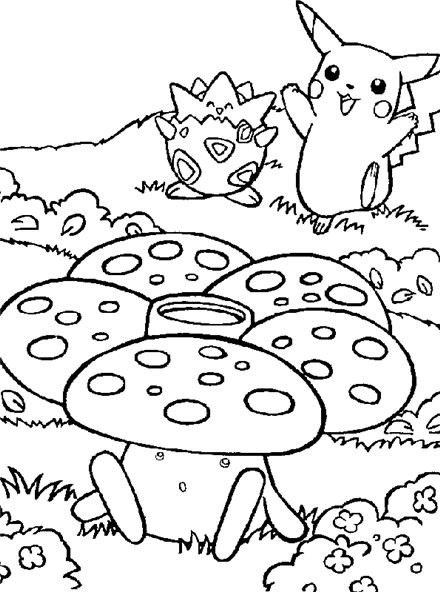 click on an image icon to view the picture in full screen to print or download. Kids can also enjoy a range of other educational activities, including word puzzles, color by number, maze games, and connect the dots. These activities are perfect for a rainy day or to boost one's artistic skills.
DLTK-Kids: Pokémon Posters Coloring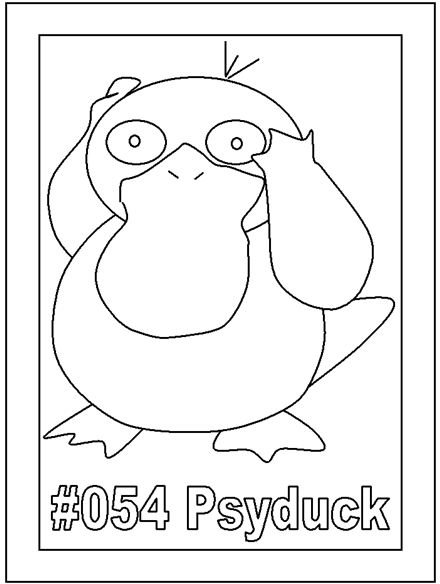 DLTK-Kids is the perfect resource for everything fun and educational for children. In the Pokémon section of this website, parents will find a list of over one hundred Pokémon creatures. Each individual Pokémon pocket monster offers a black and white coloring sheet to download or print, as well as a color version so that kids can check back to see which color the Pokémon is suppose to be.
Resources
https://www.coloringbookfun.com
Image Credit: Wikimedia Commons - https://en.wikipedia.org/wiki/Pok%C3%A9mon