Winnie the Pooh Coloring Sheets for Kids, Digital Scrapbooks, and Other Desktop Publishing Projects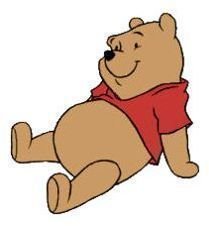 Coloring with Pooh & Friends
Everyone loves that "tubby little cubby all stuffed with fluff" Winnie the Pooh bear and you can find your favorite Winnie the Poo
h coloring sheets here. The Hundred Acre Woods is filled with your favorite characters that are found on these coloring pages. Pooh fans can color these memorable images or use them in a desktop publishing project, scrapbook, or any other activity you'd like.
Winnie the Pooh Coloring Resources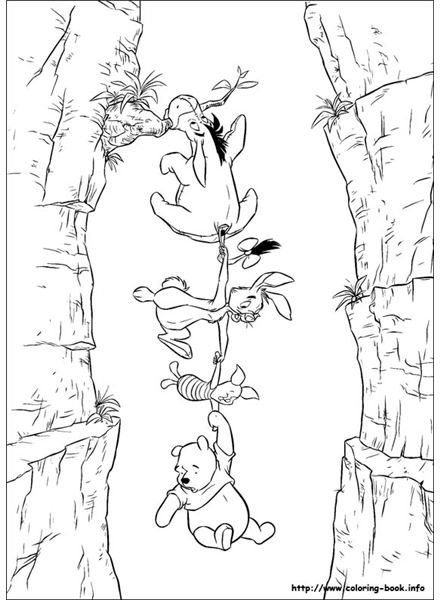 Coloring Book
At the Coloring Book website, you will find over one hundred coloring pages to print or download to your computer. This collection of classic Winnie the Pooh characters features best friends Tigger and Pooh, Christopher Robin, Piglet, and many more adorable Disney characters.
Disney Magic Artist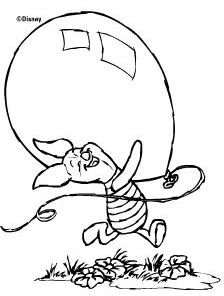 This official Disney website offers a Disney Magic Artist Online coloring page where kids and their parents can pick and choose their favorite character to print online or off. Find seven different scenes with Pooh Bear, Piglet, Tigger, and gloomy old Eeyore.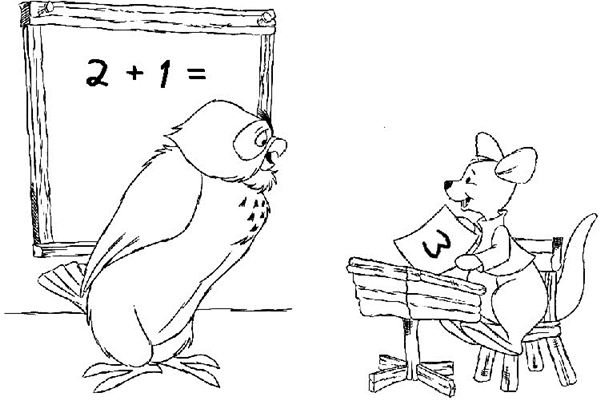 Pooh's Coloring Pages
The Winnie the Pooh Coloring Pages provide over 200 excellent images of Pooh and his pals from the Hundred Acre Wood. Find numerous scenes from the classic film, such as Owl and Roo learning math at school, Tigger carrying an extra large birthday cake, and Tigger and Piglet reading underneath a tree.
Winnie the Pooh Pictures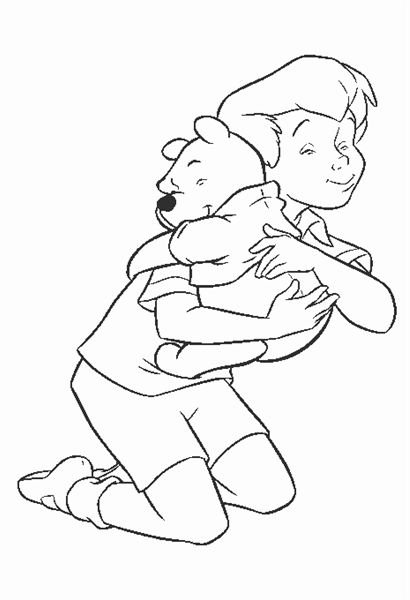 Just Pooh is a website that contains several categories of popular characters from the classic Winnie the Pooh. Print and download coloring pages with Christopher Robin, Eeyore, Kanga and Roo, Tigger, Rabbit, Pooh, Owl, and group pictures. Begin by clicking on your favorite character to open up another page of coloring sheets for you to use in your home or school projects.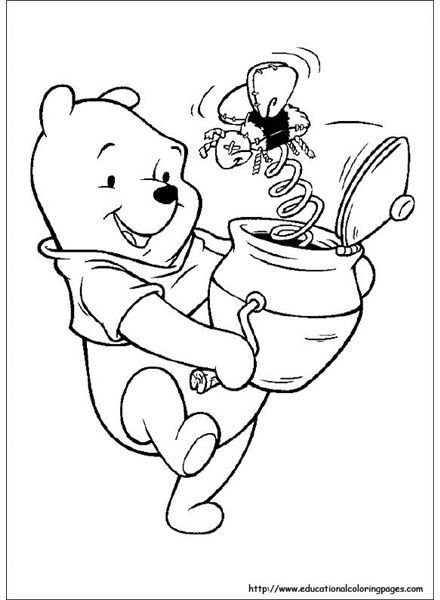 Educational Coloring Pages
Find free printable coloring pages and Winnie the Pooh coloring sheets. Educational Coloring Pages is a website that provides kids and adults with excellent pictures of the Pooh characters in a series of fun and memorable scenes. Cut these images out to give life to a project or download to incorporate Pooh and his friends into a desktop publishing project, scrapbook, invitation, or poster.
Winnie the Pooh Coloring Fun
Any fan of the classic Winnie the Pooh and his group of silly, yet lovable friends will enjoy these Pooh Bear coloring pages. These Disney coloring pages are of great quality and they can be easily printed or downloaded to your computer within a matter of seconds. Enjoy coloring as a family activity or incorporate some of your favorite Hundred Acre Wood characters into a project to share with friends.
Resources
https://www.coloring-book.info
https://www.educationalcoloringpages.com
Image Credit: Wikipedia: https://en.wikipedia.org/wiki/Winnie-the-Pooh