SpongeBob Coloring Sheets for Free Download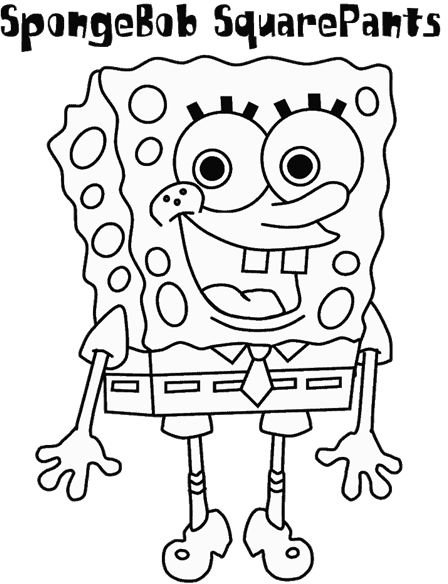 Coloring with SpongeBob & Friends
If you're in need of some memorable characters for your next desktop publishing project or a home or school activity, try these SpongeBob coloring sheets. The following coloring pages features all of the SpongeBob Squarepants television show characters, including Patrick Star, Sandy Cheeks, Squidward Tentacles, Mr. Krabs, and of course SpongeBob himself. Enjoy these coloring sheets of SpongeBob and friends with your children or for your very own project.
If you don't know who SpongeBob Squarepants is, he is a square sponge that lives in a pineapple in the underwater city of Bikini Bottom. He works at the local fast food joint, the Krusty Krab, with his neighbor Squidward Tentacles. You can learn more about SpongeBob, his friends, and Bikini Bottom at the official Nickelodeon SpongeBob Squarepants website.
SpongeBob Squarepants Resources
**
SpongeBob Squarepants Themed
Coloring.ws has several coloring pages with your favorite SpongeBob characters. Find pictures of SpongeBob, Patrick, Squidward, Gary, Sandy, Mr. Krabs, Pearl, and Plankton with their name presented next to each character.
SpongeBob Free Printable Coloring Pages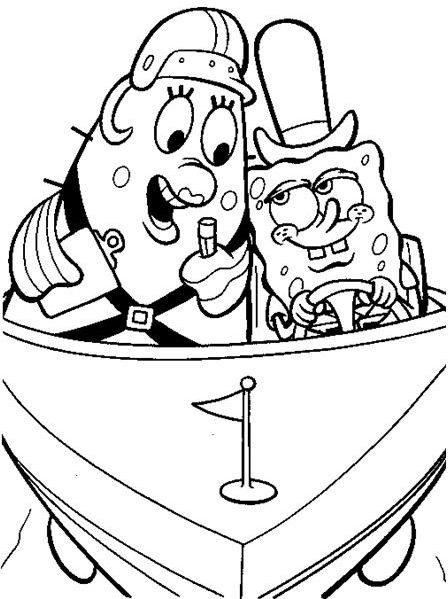 Find your favorite scenes from nearly 300 episodes of SpongeBob in these coloring sheets, including when he sings the "FUN" song, when he rips his pants at the beach, and as he takes his boating test… and fails. Find the entire cast of SpongeBob here to print, download, and enjoy.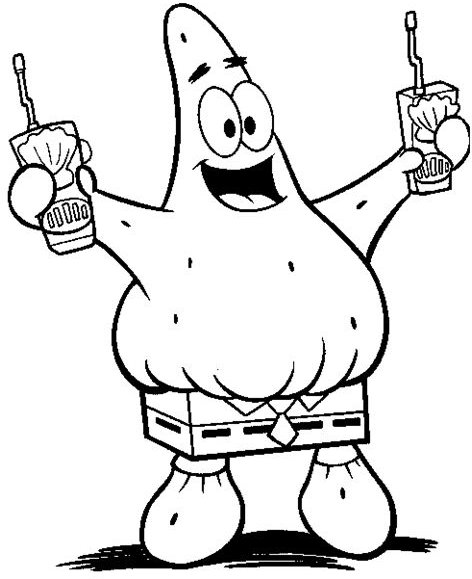 Coloring Book Fun with SpongeBob
Here you will find a list of SpongeBob Squarepants coloring pages for use in fun activities or for simply coloring. Find pictures of the tight-fisted Mr. Krabs or the goofy, yet lovable Patrick Star, you'll find dozens of classic SpongeBob television moments captured in these coloring sheets.
The Bikini Bottom Coloring Pages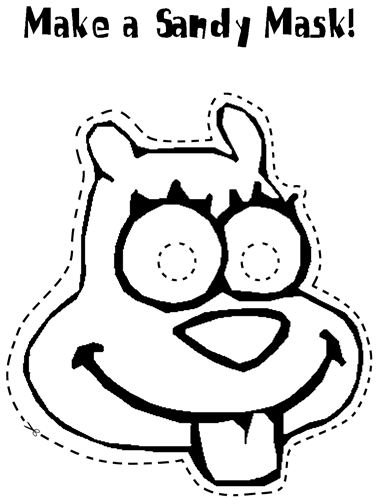 Download, print, or color your very own SpongeBob Squarepants coloring sheets, puppets, and coloring masks. Interested in dressing up like Squidward, Sandy, SpongeBob, or Mr. Krabs for Halloween? You will find each of these masks for you to color and show off. Host your own SpongeBob episode with these SpongeBob and friends puppets.
Educational SpongeBob Coloring Pages
Educational Coloring Pages for Kids features thousands of fun and interesting coloring pages of your favorite Disney and cartoon characters. Print or download pictures of SpongeBob jelly fishing, talking to Patrick on the telephone, or on the stage with best friend Sandy Cheeks.
Free SpongeBob Coloring Sheets
SpongeBob Squarepants and friends coloring sheets are tons of fun to print, download, or use in your desktop publishing project. Kids will enjoy this large variety of SpongeBob coloring pictures to keep you busy on a rainy day and provide a creative outlet for the entire family. Enjoy these free SpongeBob coloring pages at home or school and incorporate these characters to liven up your projects.