5 Free Resources for Football Coloring Sheets: Great Images for Desktop Publishing Projects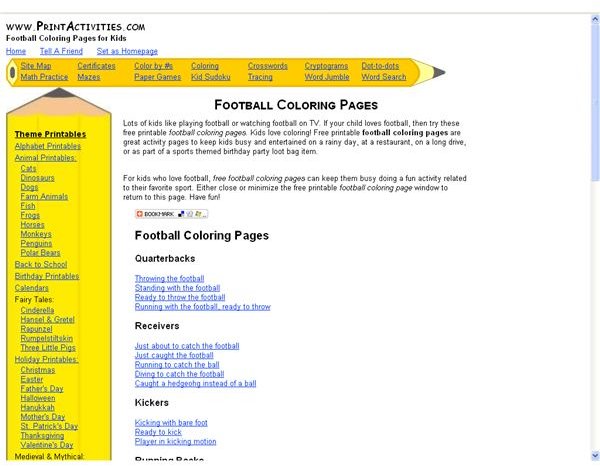 Football Coloring Sheets
It's football time again! Time for lazy weekends in front of the television and home parties where you invite your friends to come over and watch the big game. Of course you'll need something for the kids to do during this time and your guests' children may show up with them as well. One way to occupy the kids and allow you more time to watch the game and entertain your guests is with these football coloring sheets. Having coloring pages for the kids will give them something fun to do and entertain them also.
These coloring sheets show off a wide variety of football-related images, and they're not just for kids. You can easily incorporate the images into your next sports-themed desktop publishing project.
Print Activites for Kids
**
Football Coloring Pages from Print Activities for Kids
This website has lots of football coloring sheets for you to download and print for your kids. Although they do not have thumbnails of the images to view, they do have a description in the link to the image. Plus, they are in categories so if your child has a favorite player like a quarterback then you can view those pages easily.
Pencil Sketched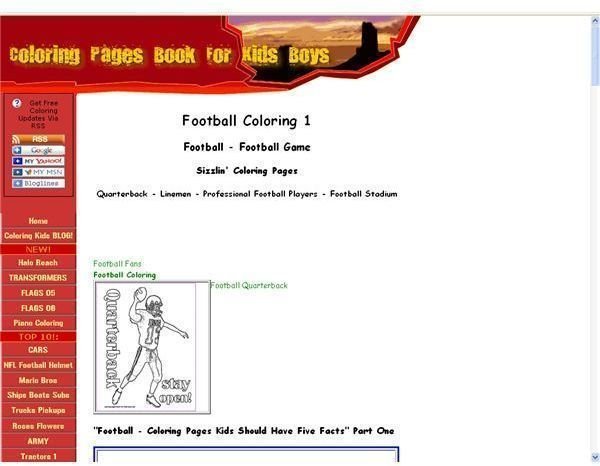 Coloring Pages Book for Kids Boys
This website has football coloring pages along with fun facts about football. The images look more like pencil sketches than standard coloring pages which make them look unique and detailed—and perfect for digital scrapbooking projects. The downside of this website is it only has about 6 sheets available.
Free Stuff 4 Kids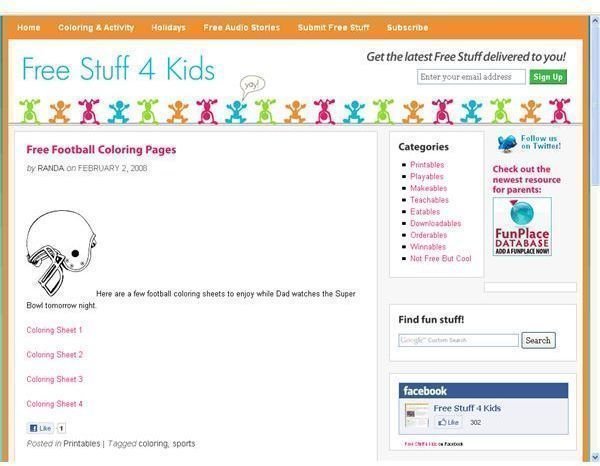 Football Coloring Pages from Free Stuff 4 Kids
This website has four football coloring sheets for printing. The site says that its coloring sheets can keep your kids busy while they watch the Superbowl. They also feature many other activities and projects for kids and they are available for free.
Free Coloring Pages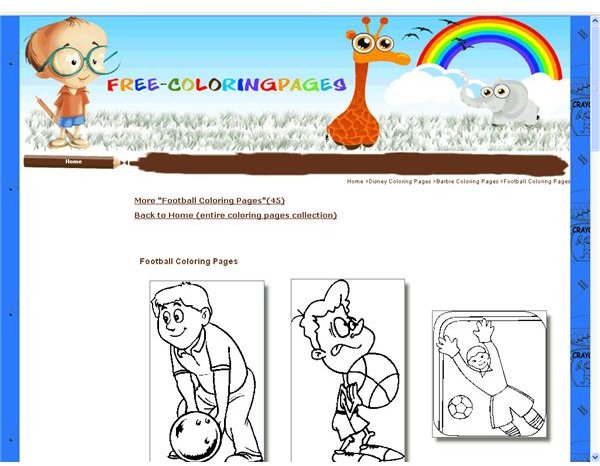 If you're looking for soccer coloring pages also, you can check out this website. Free Coloring Pages features about a dozen different coloring sheets including football and soccer coloring sheets. All the coloring sheets are free to download and print for your child's enjoyment. The coloring pages that are available on this website are from a wide variety emotions. The pages offer funny images along with detailed football images for older kids.
Preschool Coloring Book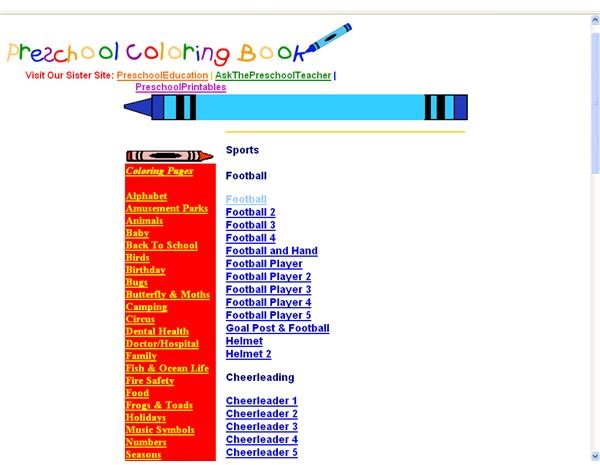 If you're looking for coloring sheets for preschoolers then you'll need to visit this website. They feature 13 football coloring pages for preschoolers but they also feature seven coloring pages that have a cheerleader theme so it's great for girls too. Preschool Coloring Books also have a section on their website called "no line coloring" where they have a sheet that has only part of the page. It's up to your child's imagination to complete the coloring page.