Thanksgiving Coloring Sheets: Great Resources for DTP Projects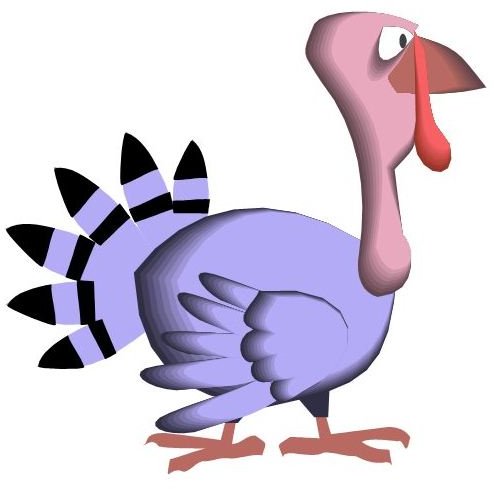 Introduction to Thanksgiving Coloring Sheets
If you're looking for an activity to keep your kids busy this Thanksgiving holiday season then look to Thanksgiving coloring sheets. Almost all kids enjoy coloring and it allows them to express themselves using art. The following resources allow you to find Thanksgiving coloring pages and print them out for your kids or for your enjoyment. They also make great components for a number of other desktop publishing projects, including digital scrapbooking and invitation creation.
PapaJan Thanksgiving Coloring Pages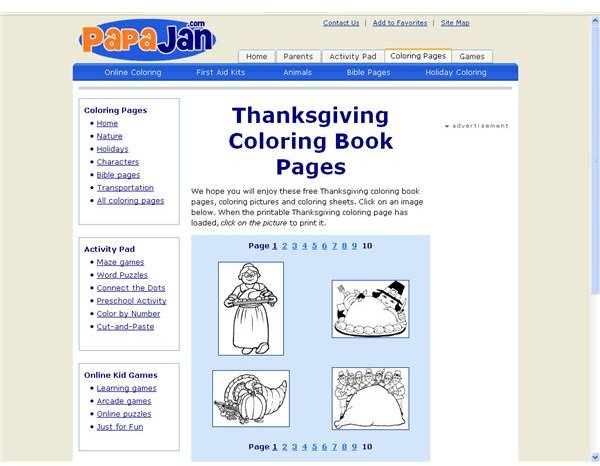 PapaJan Thanksgiving Coloring Pages
PapaJan has over ten pages of Thanksgiving coloring sheets. Each page contains four images for a total of 40 coloring pages for Thanksgiving all together. The website does have an ad with the coloring page when you want to print it but the ad does not print when you click on the image. Instructions for printing are given on each coloring page.
Free Coloring Pages
This website also features forty images of Thanksgiving that you can color. Each image is listed on one single page without an image. You are only able to view the image once you visit the main page for each Thanksgiving image. Once you visit the page you can print it by clicking on the image you want to print. This website also features an online coloring program that your child can use but it does not have any Thanksgiving coloring sheets.
Apples 4 The Teacher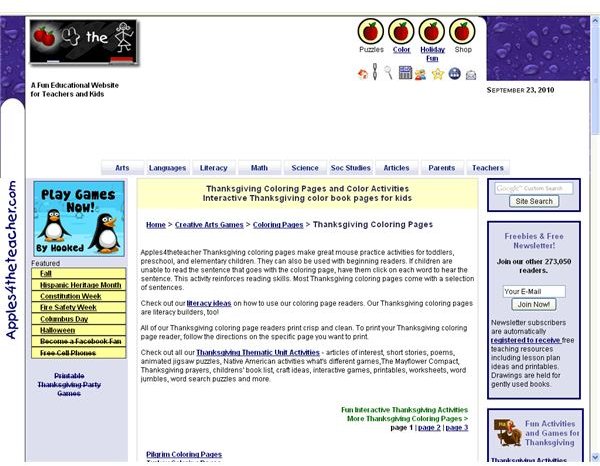 This website features many Thanksgiving coloring pages. This website also features an online coloring program that you can use to color the Thanksgiving pages online without the need to print. However, if you would like to print the coloring page you are able to easily. You are required to have Adobe Flash installed and enabled for this website to function properly.
Crayola Thanksgiving Coloring Pages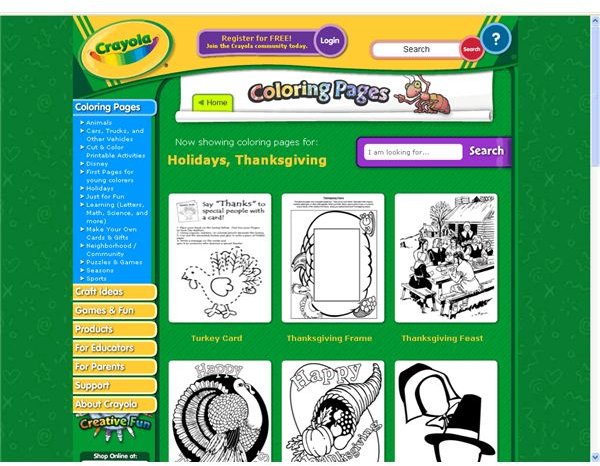 Crayola Thanksgiving Coloring Pages
One of the most popular crayon makers also has a website that features Thanksgiving coloring pages. The Crayola website has many features built in and one of the best is the online coloring program. The online coloring program is very robust and easy to use so smaller kids will be able to use it very easily. The Thanksgiving coloring pages are a variety of different Thanksgiving themes with and without words in the image. You can print the image easily from their online function that is built in.
Disney Family Fun Thanksgiving Coloring Pages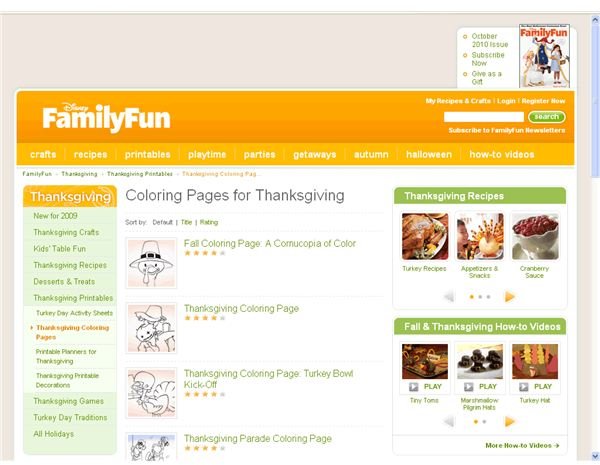 Disney Family Fun Thanksgiving Coloring Pages
Disney is one of the biggest companies in the world that cater to kids so it's no wonder that they have a coloring page that is devoted to kids. The Thanksgiving coloring sheets that Disney Family Fun offers are available for print but you must be able to view and print PDF files. If you aren't able to view PDF files you can download the free Adobe Acrobat Reader at their website. Disney Family Fun also features many other activities for kids on the same Thanksgiving theme.