Guide to Finding a Free Christmas Letter Template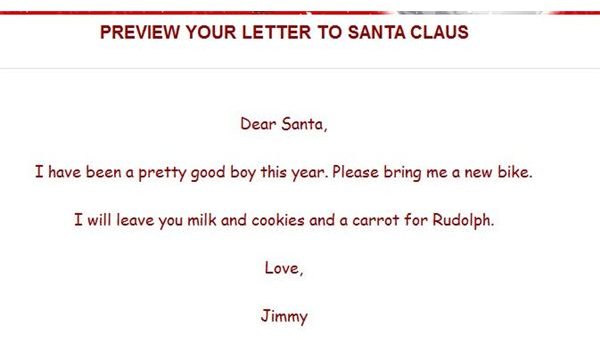 Best Santa Letter
Have a little one that needs to send his wish list to that jolly old elf? Best Santa Letter makes it easy with their free Christmas letter template. This template requires no download. Simply type your child's name into the first box, your email address into the second and the body of the letter into the third. Click the Preview button to see the letter. You can print it out or email it right to Santa himself!
Family Fun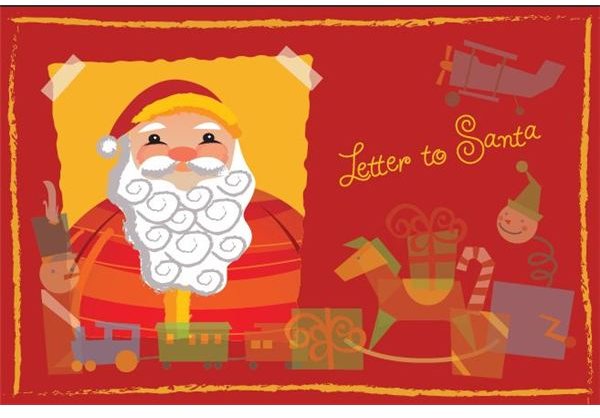 Another Santa letter template is available at Family Fun, which is a site brought to you by the wonderful world of Disney. You can print this template on card stock and fold it in half to make a postcard. It even has Santa's mailing address already printed on it for you.
Free Letters from Santa Claus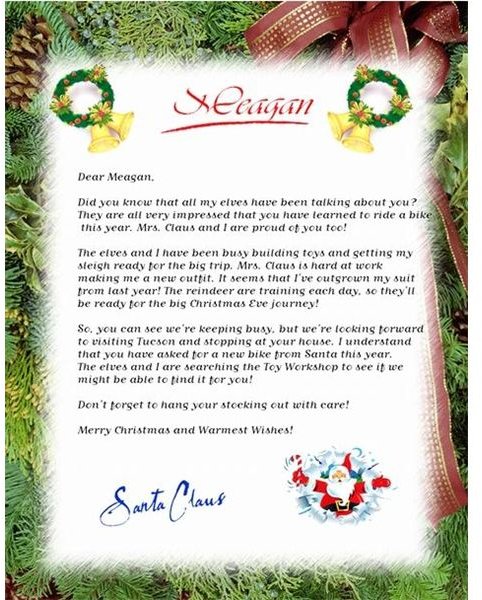 Just as there are free Christmas letter templates that you can use to write a letter to Santa, there are also templates to create letters from the big guy. At Free Letters from Santa, you can choose from five different designs and five different prewritten letters. Then all you have to do is type in specifics such as your child's name and age, her best friend's name and so on. You can then print a custom letter from Santa Claus.
Here's another Christmas letter tip: Place a letter from Santa or any other Christmas letter into an envelope addressed to the person to whom you wish to send it and apply proper postage. Then, insert that envelope into another envelope. Address the outer envelope to North Pole Cancellations, U.S. Postal Service, 5400 Mail Trail, Fairbanks, Alaska 99709-9998. Be sure to apply correct postage. The post office will open the first envelope, postmark the inner envelope with a special North Pole cancellation stamp and send it to your recipient.
Hallmark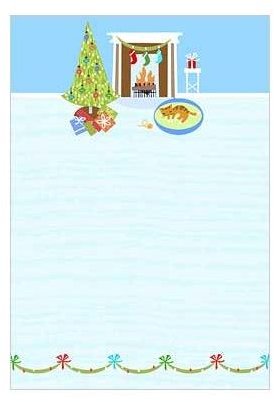 The next free Christmas letter templates come from the people who help you when you care to send the very best. Hallmark offers several free Chritmas newsletter templates. Select the one you want to download, choose the Mac or PC version and save it to your computer. The file is in .dot format, which is a Microsoft Word template.
Insider Reports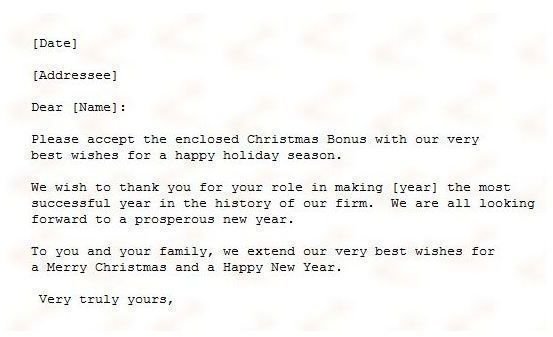 If you are seeking business-related Christmas letter templates, Insider Reports has a few. For instance, there is a Christmas season thank you to customers letter, a holiday letter to stockholders and even a letter offering loan customers to move their December payment. While these templates are quite basic, they may provide just the wording for which you were looking.
Microsoft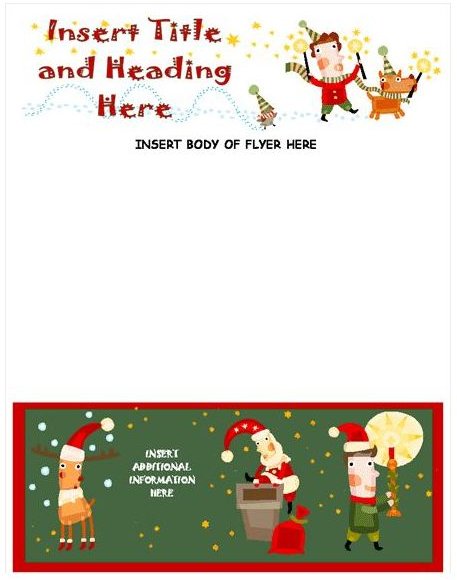 Along with a variety of holiday newsletter templates, Microsoft offers a flyer template for Word 2007 or later that would also work as a Christmas letter template. Download the template, open it in Word and type your letter into the body of the document.
Share Holidays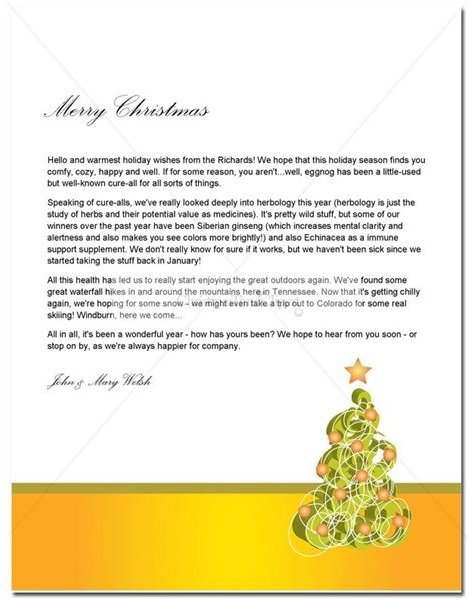 Offering dozens of templates, Share Holidays does not exactly offer free Christmas letter templates. In order to download lots of different templates from this site, you must become a paid subscriber, which costs under $20 annually. However, they do allow you to download and try a free template to see if you enjoy what they have to offer. Therefore, you can get one free Christmas letter template here.
Thank You Letter
Lest we forget perhaps the most important type of Christmas letter, Thank You Letter offers a multitude of free thank you letter templates, including two that are specifically for Christmas gifts. Now there is no excuse for not thanking Aunt Edna for that lovely, multi-colored and bedazzled sweater!