Thanksgiving Invitations: Wording That Reflect Worthy Sentiments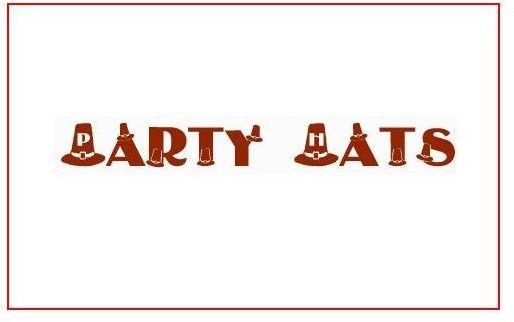 Don't Forget the Details
Thanksgiving invitation wording is important in creating a warm and appealing anticipation that reflects the thankfulness that should also be a proverbial dinner guest at your table on this unique and enchanting holiday. First of all, invited guests need to know the particulars about when to arrive at this gathering, where it is, and what time they can expect to eat. Also indicate if you would like them to bring any dishes, wine, or spirits to your home. Include directions on the back if necessary.
If you're designing your own invitations, you have many choices to make regarding style, images or graphics, and the type of fonts you want to use. Usually the idea is to mimic those autumn reds, burgundies, forest greens, and browns that are so prevalent in the natural world this time of year. For some ideas on fonts for your invites, read Four Free Thanksgiving Fonts; you just might find the style you're looking for.
Now for the wording itself, it certainly doesn't have to be anything lengthy, and depending upon your personality and preference, it can be profound and witty, reverently-minded, elegant, humorous, or just simply heartfelt. Since the occasion is all about praise and thanks for life and all those you love in it, your invitation wording should convey that message. Build enthusiasm and entice those guests into eagerly anticipating the resplendent feast and toasts that await them before the leaves fall and the snow piles up. Tips for Creating Warm Thanksgiving Invitations gives great advice on how to get across that message with everything on the invitation except the wording itself. So let us now give you a few examples you can use, build upon, and help you brainstorm for your own personal touch.
Wording Samples for Wording Thanksgiving Invitations
We would be most thankful if you could join us for food, fellowship, and merriment with the Jones family. We are most grateful to have you and yours in our lives.
Come to our house for something that tastes like a domesticated grouse, libations, good times, and a well-deserved nap, look on the other side for a map!
Please join us to give thanks to the Almighty and all He has provided us with, most especially the good fortune of having you in our lives as we share this journey called life together.
Hey turkeys, come meet our turkey and bring the sweet potatoes too, you free-wheeling freeloaders.
Please join the Finnigans for a Thanksgiving Day feast, football, and fine times and fine wines. All you need bring is an attitude of gratitude.
Please help us celebrate all the blessings in our lives on Thanksgiving Day. Although it only comes around once a year, we always enjoy our kinship and would like to show you are eternal gratitude with a feast befitting of our heartfelt sentiments.
Finally, if you're an avid do-it-yourselfer or you'd like to get the kids involved in preparing for the Thanksgiving Day celebration, perhaps making decorations would be a good idea. We found a good variety of crafts to make and assembled them all for your convenience in Free Templates for Thanksgiving Decorations and Crafts. Have fun wording your invitations and be assured that here at Bright Hub, we are grateful that you stopped by to pay us a visit.